Send Kolin to FC Barcelona Clinic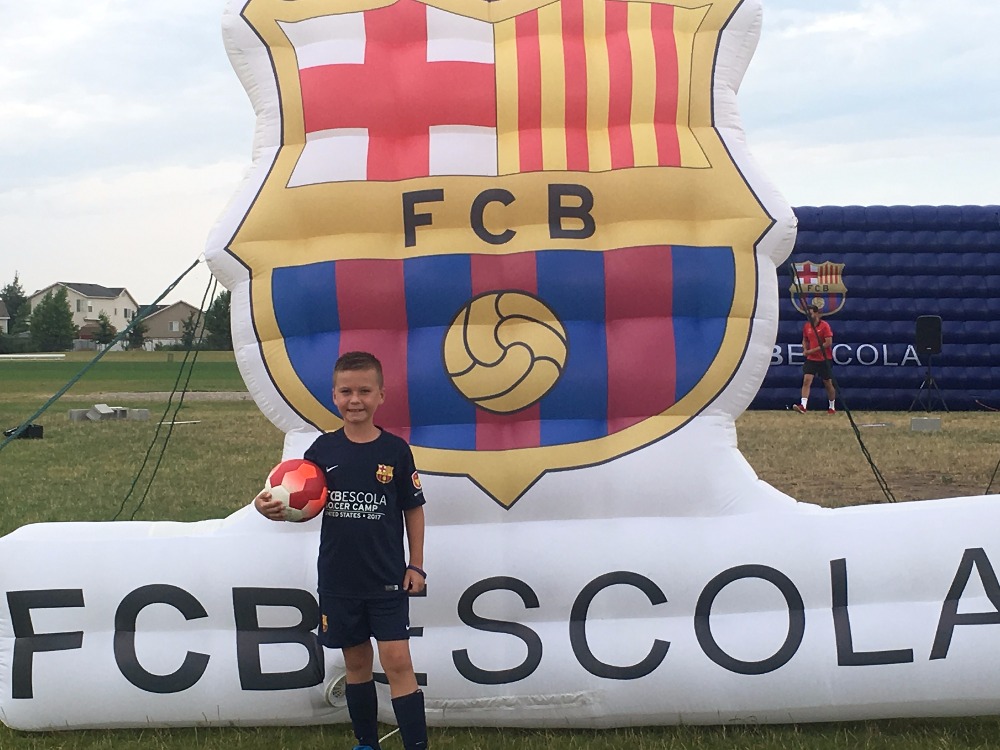 Kolin has been invited to train in Barcelona at the illustrious FC Barcelona Clinic, using the same methodology learned by Messi, Iniesta, Pique, Bartra, Busquets, Roberto and other great players.
Last month, Kolin participated in 1 of 31 Official FC Barcelona Soccer Camps where the FC Barcelona coaches evaluated more than 5,000 players across the United States. While attending the Salt Lake City camp, Kolin had the privilege of being one of the few players invited to travel to Barcelona, and train at the exclusive FC Barcelona Headquarters, where he will engage in a full agenda of unique and valuable soccer and cultural activities.
The 10-day clinic includes intense training in Barcelona football methodologies, a chance to play competitive games against top soccer clubs in Barcelona, and the opportunity to watch two live "La Liga" games and tour the historical district of Barcelona. 
In order to participate in this amazing one-in-a-lifetime opportunity, Kolin is raising $5,000 to cover the costs of airfare, lodging, and meals.
Having play played competitive club soccer since he was 5 years old, this is more than a simple trip, this is a dream come true. His passion and persistence has helped him become the player he is today, your donations will help Kolin become the player he's meant to be! 

Organizer
Kelli Rasmussen 
Organizer
Alta Vista Subdivision Number 1, UT