Koda is a 6 month old Australian Shepherd puppy.
We recently found out that Koda was born with a genetic mutation in her hips - she does not have proper hip sockets.
Koda is in a lot of pain everyday. She does not walk properly. She walks with a hunched back to alieviate pressure on her hips and has lame hind legs. She can't jump very well, or do many things a normal dog can do. Koda basically has two dislocated hips. This obviously interferes with her life severely.
Fortunately, Koda doesn't have to suffer forever. Koda can still live a high quality life, just like any other dog, given that she has surgery.
The cost for her surgery is $14,000.
Now I understand being prepared for veterinary expenses when it comes to owning a dog, but this isn't something that anybody would expect to have to do.
Koda is my pride and joy. Over the past 4 months we have grown such a large bond. Wherever she goes, I go. She has formed not only these bonds with me, but with everyone else in the family.
There's nothing more I want to do than to change this dog's life in the same positive way that she has affected mine. Being my emtional support for when my depression gets the best of me some days, to being my best friend and sitting with me while watching Life documentaries and barking at the sounds that the monkeys make and making me laugh, I just don't think I could ever make that up to her in any other way than to allow her to live her life like a normal dog and free of pain. Just like every dog should.
Any donation will help with this, and me and my little family memeber will be forever grateful for your kindness.
And this little puppy says "woof!" :)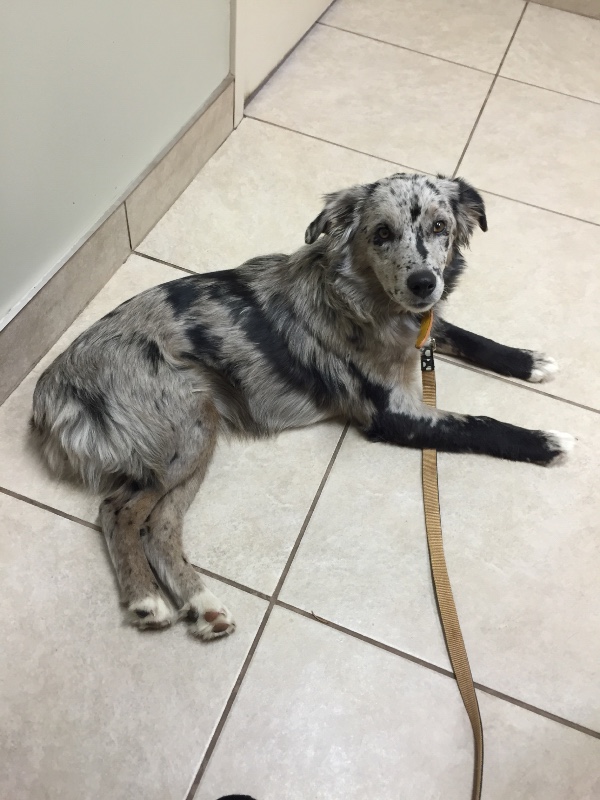 *I understand some people abuse this website, so I have provided a screenshot from Koda's vet with the estimate of her surgery cost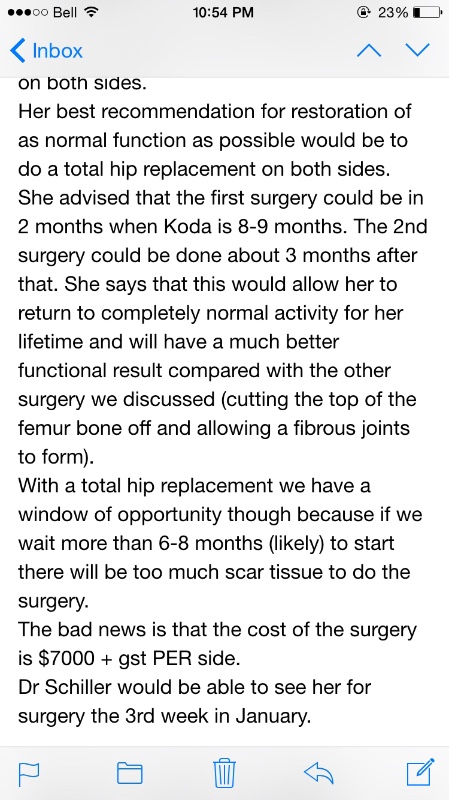 Organizer
Katherine Anderson-Bain 
Organizer
Diamond City, AB