A YOUNG MAN 16yo ALONE SLEEPING ON BASEMENT FLOOR
WILL YOU HELP A YOUNG MAN WHOM, AT AGE 16, WAS ALL ALONE SLEEPING ON A BASEMENT FLOOR?
HIS DREAM IS TO GO TO UNIVERSITY.  THIS HOLIDAY, CAN YOU HELP?
There's a young man, Ahmed Meradjah, this holidays that needs your help.  I first met him in Heron Gate age 8 having run 100s of events as NFL youth coach of year .  A funny story that first day in Sandalwood Park, asked him to "hit the football bag." He replied, "I can't coach." Replied, "pretend it's lunch!" Ahmed says, "lunch???" with a smile and the bag and coach are on knocked over.  This started a mentorship that has lasted eight (8) years.
This young man Ahmed stood out from the others. A kid with a big personality that only matched his size. He needed attention and would take good or  bad (unfortunately). Would work with his mother to develop a strategy to channel that energy to good. Sadly she is no longer with us having passed of cancer.
So all alone Ahmed receives money from government that barely covers rent ($100 to spare) and thankfully, we literally have had 75 donors consistently supplying food, clothing and, last week, furniture arrived including a bed to get him off that basement floor.
Somehow, despite all of this and little internet, so proud of this young man pulling in top marks "A" type grades.
Ahmed is humble and so appreciative. This holiday, if you can find it in your heart to donate to his fund here all will go to a RESP fund for university in trust.
All Ahmed asks is that you give him a shot at higher education- and promises you he will succeed. Absolutely with his smarts, hard work and grit; will make us all proud.
The goal is $25,000. Every dollar counts no donations small, god bless.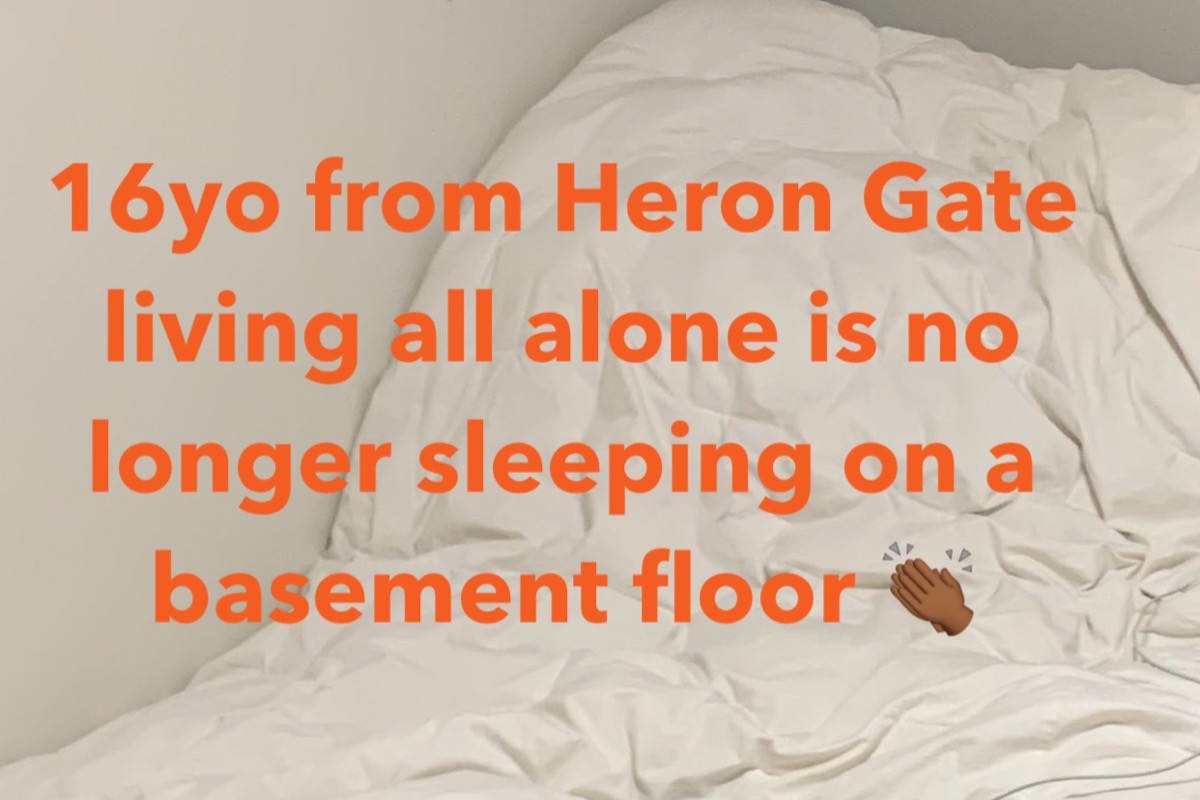 All the money raised will be put into an RBC scholarship trust to ensure it is available for Ahmed when he's ready to go to post secondary.