FromWords2Action RV Homeless Tour


From
Words 2 Action Outreach Ministries
is a Ministry that takes Love & Resources to the Global streets of the USA and Abroad. We are an Outreach Ministry  traveling the globe working in the community individually or with organizations that devote it's energy in passionately educating, empowering & advocating for the hungry, homeless veteran, lgbtq homeless teens, enslaved women, girls & boys in sex trafficking, the mentally ill, needy and politically under-represented.
Formed from the heart of loving people and service, founder Jazzie Jones-Smith was once homeless herself. She understands the stigmas and judgement street families face.  Now being a radio Host she is able to spread the word  about numerous topics and Ministry Service, happens to be one she gets  to enlighten millions about on
Louddmouth Radio Network
. (
Louddmouthradio.com
)  
Many people want to be a help, but can not be
Full time
Servants on the street.  So we launched a gofundme campaign to include all that say they want to help can move from words 2 Action!   The goal is to expand our outreach by buying a RV to bring  food, coffee, clothes, shoes,  blankets, toiletries, hugs, prayer, a hot shower for those that need to be clean for a job interviews & more. This will be a living testimony of serving others. Following the examples of Jesus, Buddhai, Ghandi, Martin Luther King, Mother Teresa, Willo Burnett and current day Global Servers like Gwendolyn Reese, will be our guides.  
Donated Funds Will be used for the Below needs & more:
*RV( New or Used  in Good Condition )
*Gas- Traveling from STATE TO STATE Yearly
*Auto Maintainence-  Commercial Insurance
*501c3 filing
*Attorney Fees
*Stationary- Business Cards- Flyers
*Website Maintainence
* Nikkon Camera with audio output to record and document the traveling experience on the streets
*Laptop/Ipad
*Advertisement
*Coffee Machine kiosk ( WE Found  an Industrial One Used *waiting on us)* Update on 1/26/15 it was donated by owner, but we must pick up in VA with a large U -Haul 
*Street Bags of Love:
*Non perisble food ( ex sardines, crakers granola bars nuts/fruit packs, gum cup of noodles soup etc
*Toiletries:
combs, brush, toothpaste, toothbrush, wash cloth, mouthwash, deoderant, feminine products, liquid soap, sunscreen lip-balm etc
*Blankets - Sleeping bags-Hats -Coats- Gloves-Scarves -hand warmers
*Reader glasses ( many people can not see)
* Cell Phone Service for Homeless to make calls
* Ministry Assistant to answer calls and refer callers to provided resources
*Living Expenses To Travel
*Toys during holidays  for needing families and hospitals for sick children
Donated items now go to  several individuals and organizations as you can see below.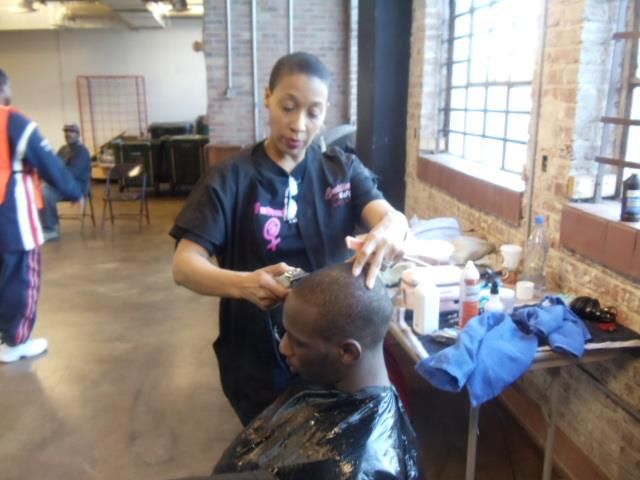 Jazzie Cutting Hair at Pine Street Homeless Shelter
 Volunteers Cutting Hair at Pine Street Homeless Shelter and Cleaning up as we go.
Pine Street Homeless Haircuts Atlanta GA
From Words 2 Action Outreach Ministries Donation Drive at Atlanta Olive Oil Co. 
From Words 2 Action Outreach Ministries Donation Drive at Atlanta Olive Oil Co.
Kim Roberson Leonard from  Refreshing Word Fellowship Church of Atlanta GA voluteered and donated coats during our donation drive at Atlanta Olive Oil Co.
Sonny cleaning off the barell we prayed for then found on the side of the road the day of the donation drive.  From Words 2 Action  Outreach Ministries was Praising God for the blessing!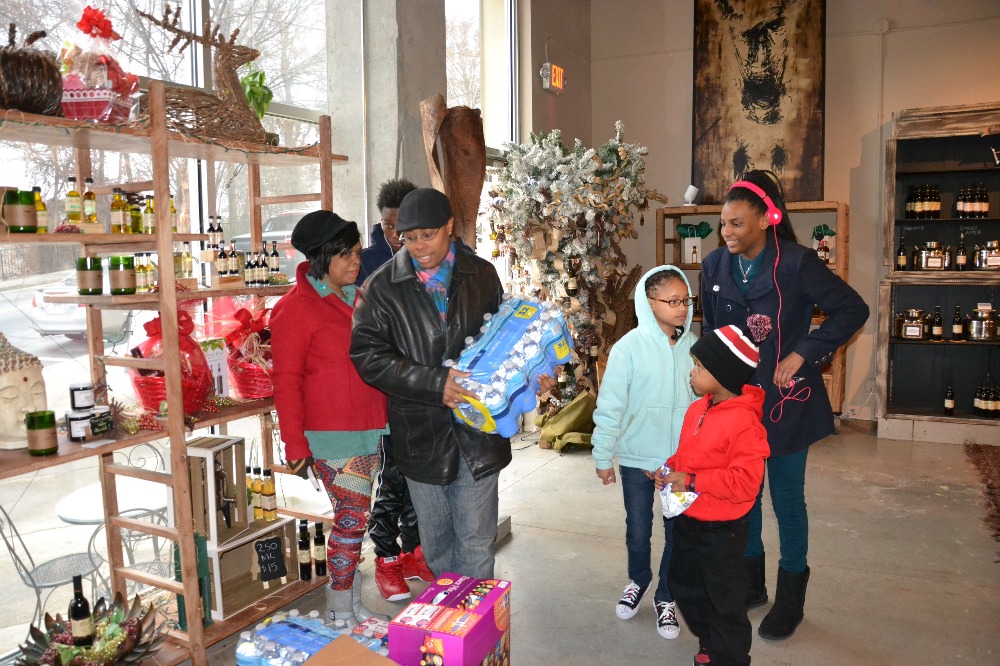 Paulette Nimmons brought her kids, Kayla, kaRon and grandkids, Trinity & Navyeon to  help show love to those that are homeless with water and snacks during the donation drive,
Shon Rogers and Stefan Camel gave us wonderful clothes and shoes for the Donation drive.
Lasondra Boyd is one of From Words 2 Actions Outreach Ministries Continued supporters.  Dropping Love in the Bucket for Gas to travel on Savannah GA Tour.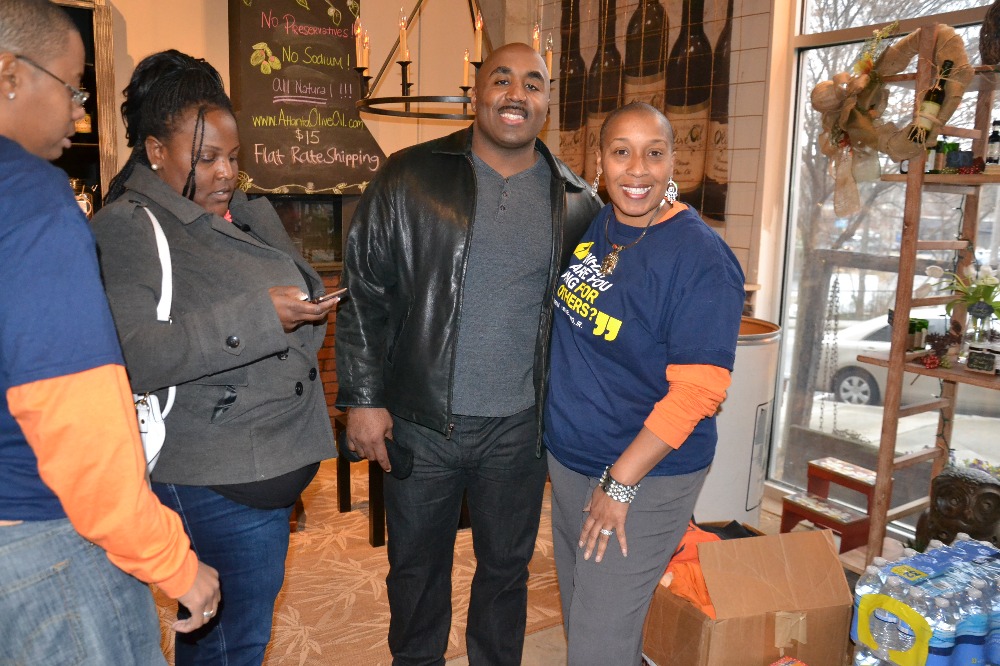 Jerome stop by on his way back to DC to show love and supported us with a monetary gift to go to Savannah GA.
Trinity and Navyeon were a big help working on the computer telling people about the campaign and bringing donations of snacks and bottle water.
One of the owners Hillary Dunson of Atlanta Olive Oil Co. so graciously open the doors for From Words 2 Action Outreach Ministries to host a donation drive. Our guest loved the olive oils and basalmic vinegars and took some home.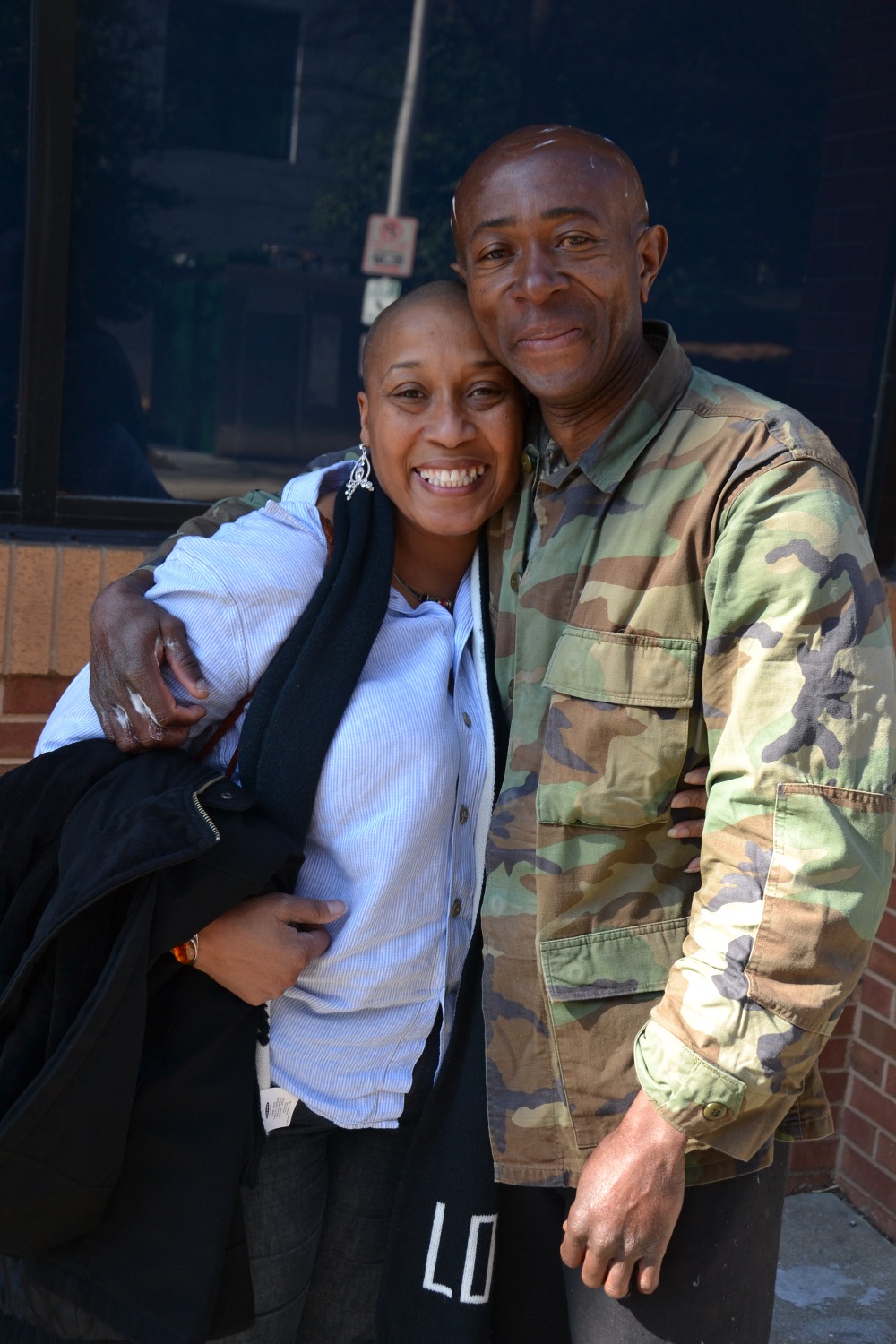 Our Homeless Veteran Omar was shaving his head using the window as a mirror when I saw him, I asked hime to be my Valentine and he said he would be my Valentine : } We gave him Sweets and Valentine Lunch money.
Omar giving himself a shave on the streets of Atlanta, GA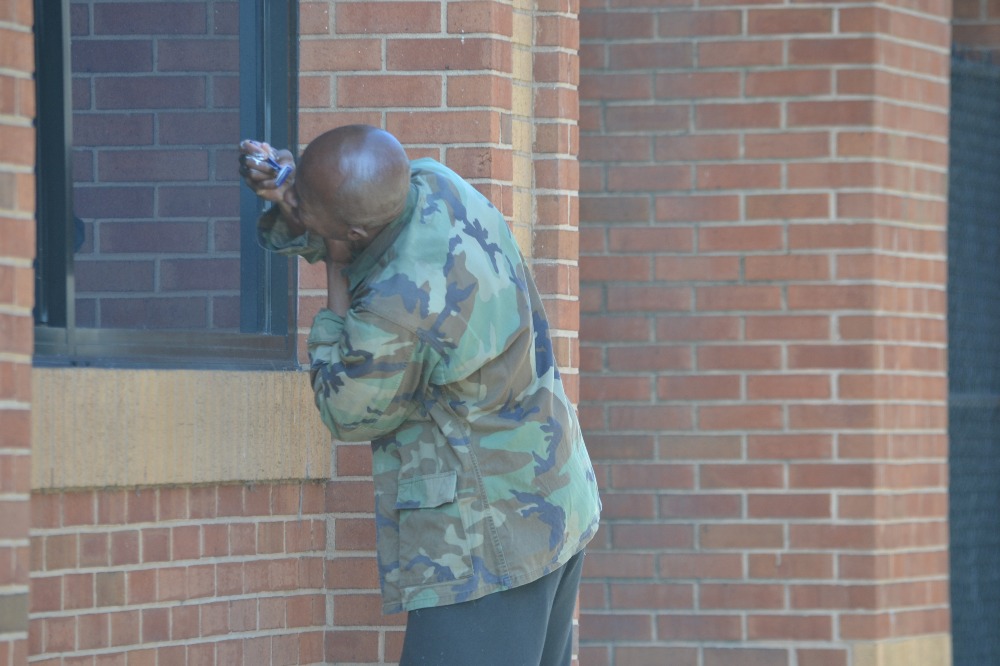 Omar getting a clean shave just right.
The Savannah GA Homeless RV Tour 2015 sponsored by Rolling Events Business Owner Tyrone Clemmons of Tyrone Clemmons Insurance Agency
We called and Tryone Clemmons answered the call of service for the Tent City and Street Family of Savannah GA during extremely cold weather.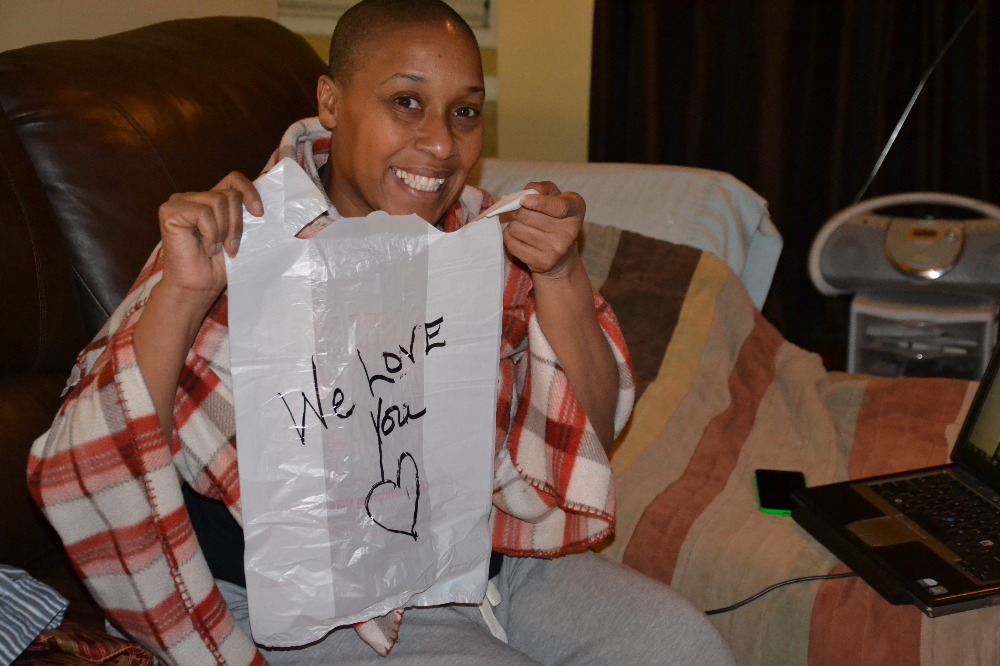 Jazzie & Sonny Prepared the 90 bags with Love messages and snacks before the RV pick-up to Savannah GA
Jazzie drinking strong coffee from her favorite Love mug as the 4am  Savannah GA Homeless RV Tour set out from Atlanta, GA.
Sonny Sorting the donated clothes in Savannah GA for the Tent City Homeless Tour and putting them in individual bags.
Agape Empowerment Ministry- Savannah volunteers Pastor Candace Hardnett and Elder Erika Hardnett and Business Owner and RV transportation for Savannah Tour Tyrone Clemmons Insurance Agency filling bags with donated goods. snacks- water -first aid kits- lip balm- tissue love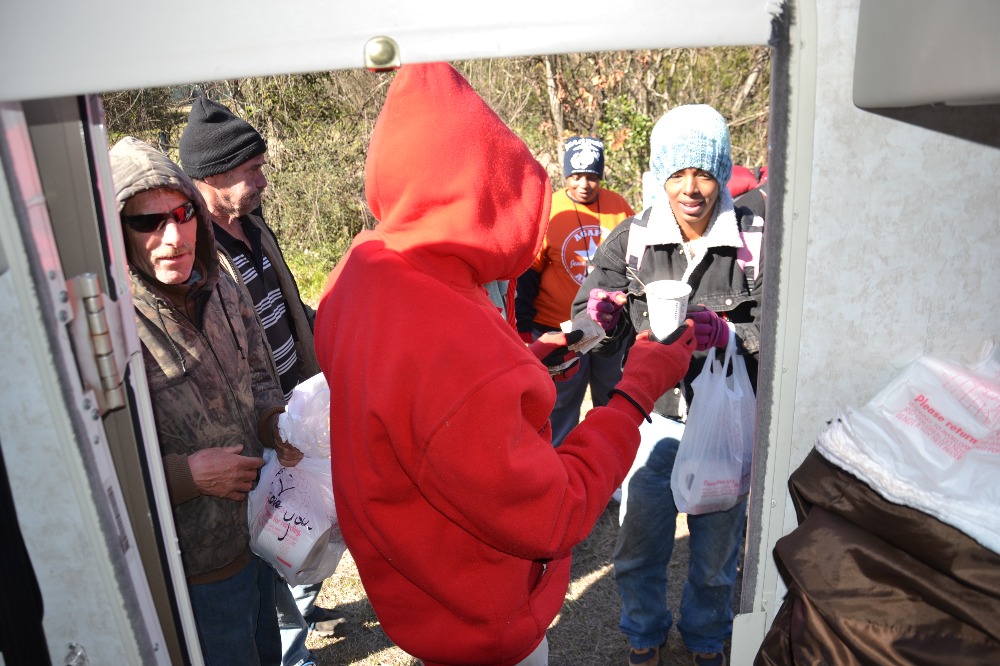 Our Homeless family from the Tent City Community and the streets enjoyed the love bags and hot coffee.
Jazzie sharing love and hot coffee donated by Agape Empowerment Ministries 
Sonny and each of us were so thrilled that Vern was ok after being ran over by a car... Sharing love bags hugs conversation and pray with him was a joy.
Coats and coffee were the big ticket items during our Tour in Savannah GA
Volunteer Monica Everett  from Agape Gave her coat to Sweet David and blankets donated to keep him warm in the 17degree cold during Savannah GA Tour
St Petersburg Florida Homeless Tour 2015
St Petersburg FL Homeless Tour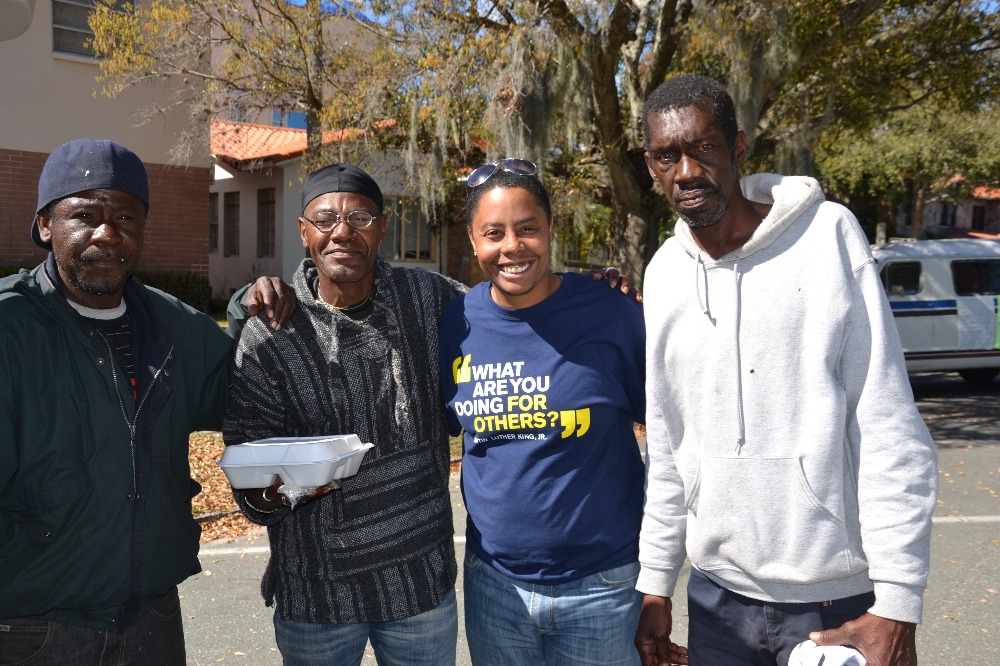 We have new brothers in our Street Family. Sonny giving our Breakfast and Shoes and clothes.
Eating Lunch and talking with our street Family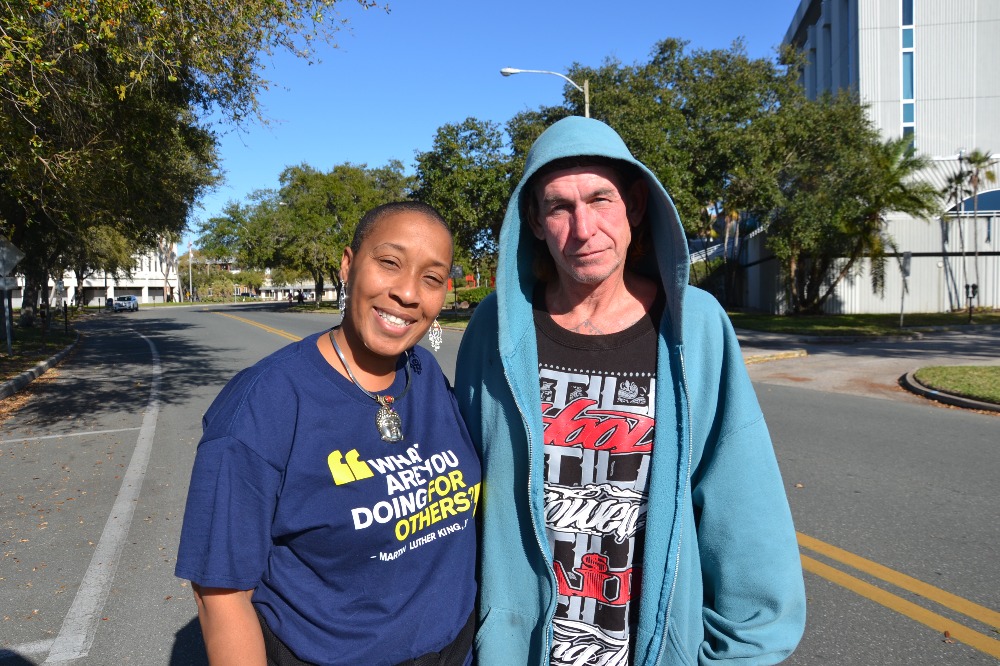 Larry and Lynn who didnt want a photo, stopped by the truck to get food and took photos with us.
Jazzie was so happy to give our donated shoes and hugs too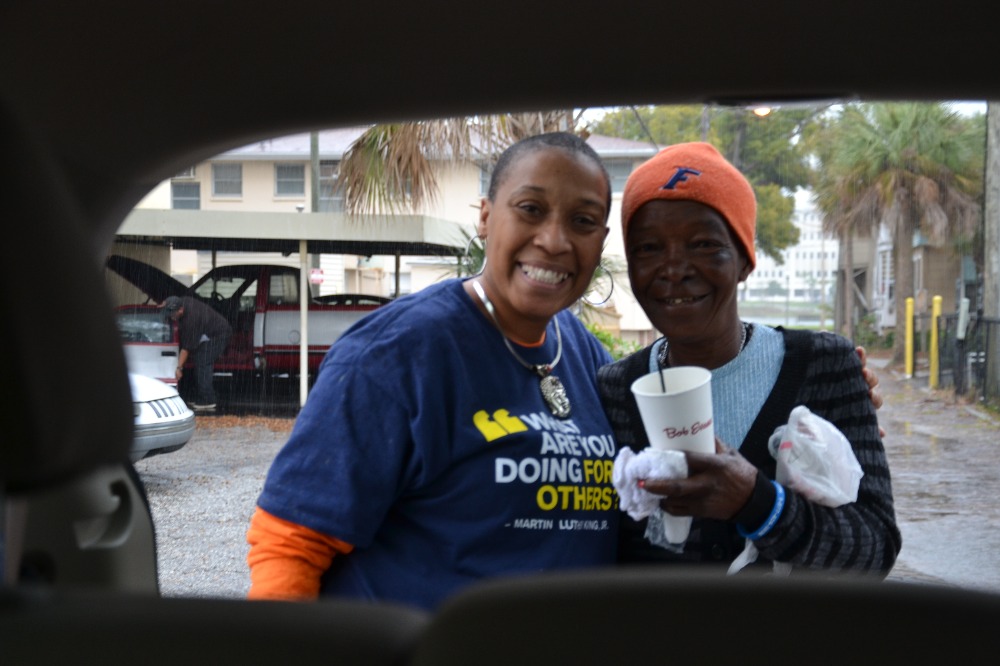 Ms. Doris touched our hearts so much! We had so little food left to give. She stood in the rain to get hers and then walked futher to share it with someone she said needed to eat too.
Sonny giving shoes that were donated on the streets of St. Petersburg FL. to this sweet soul that was so appreciative.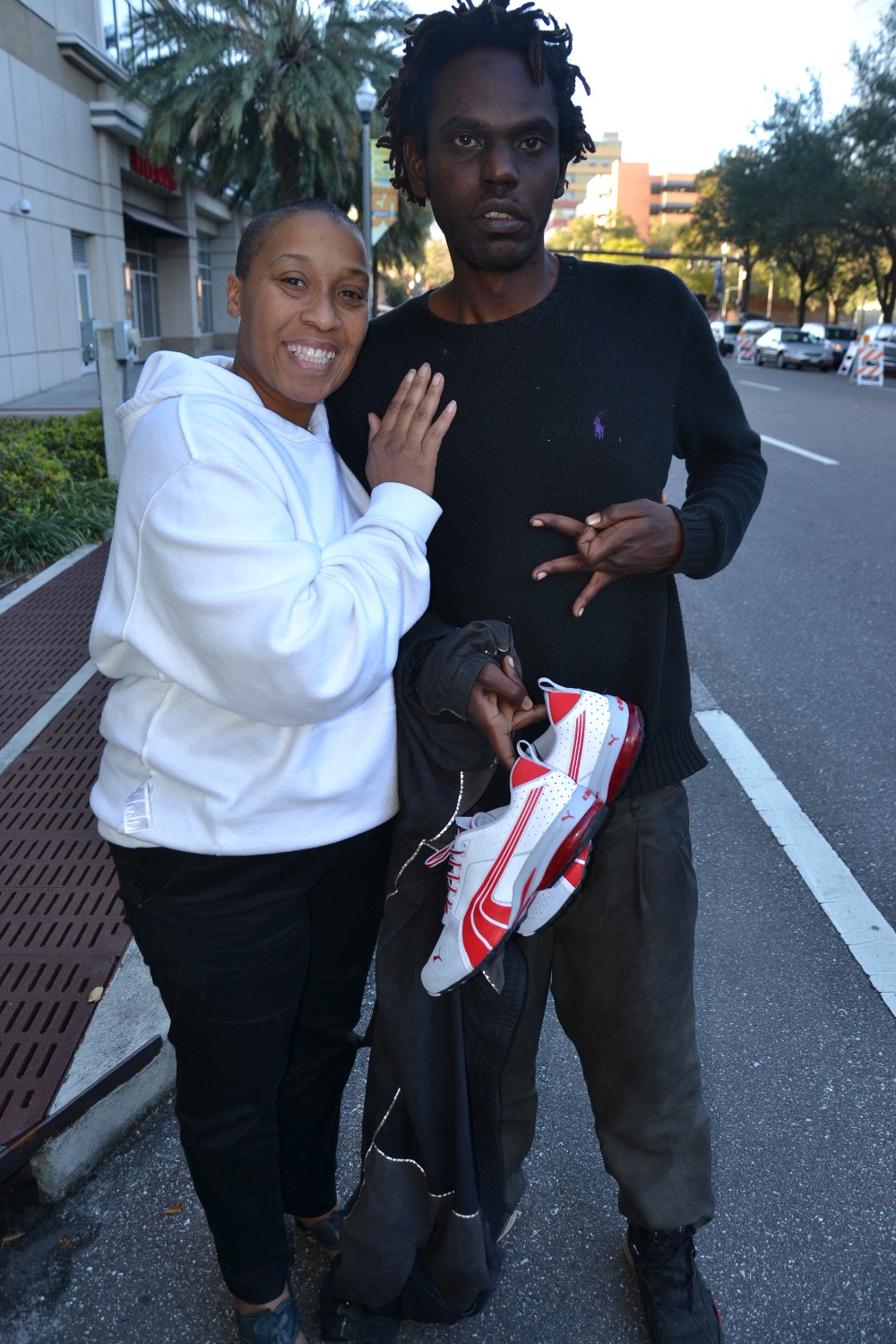 We gave him shoes and fruit that were donated with love.
Lost- N- Found Youth HRC MLK Day of Service for Homeless Youth Transitional Homes and Outreach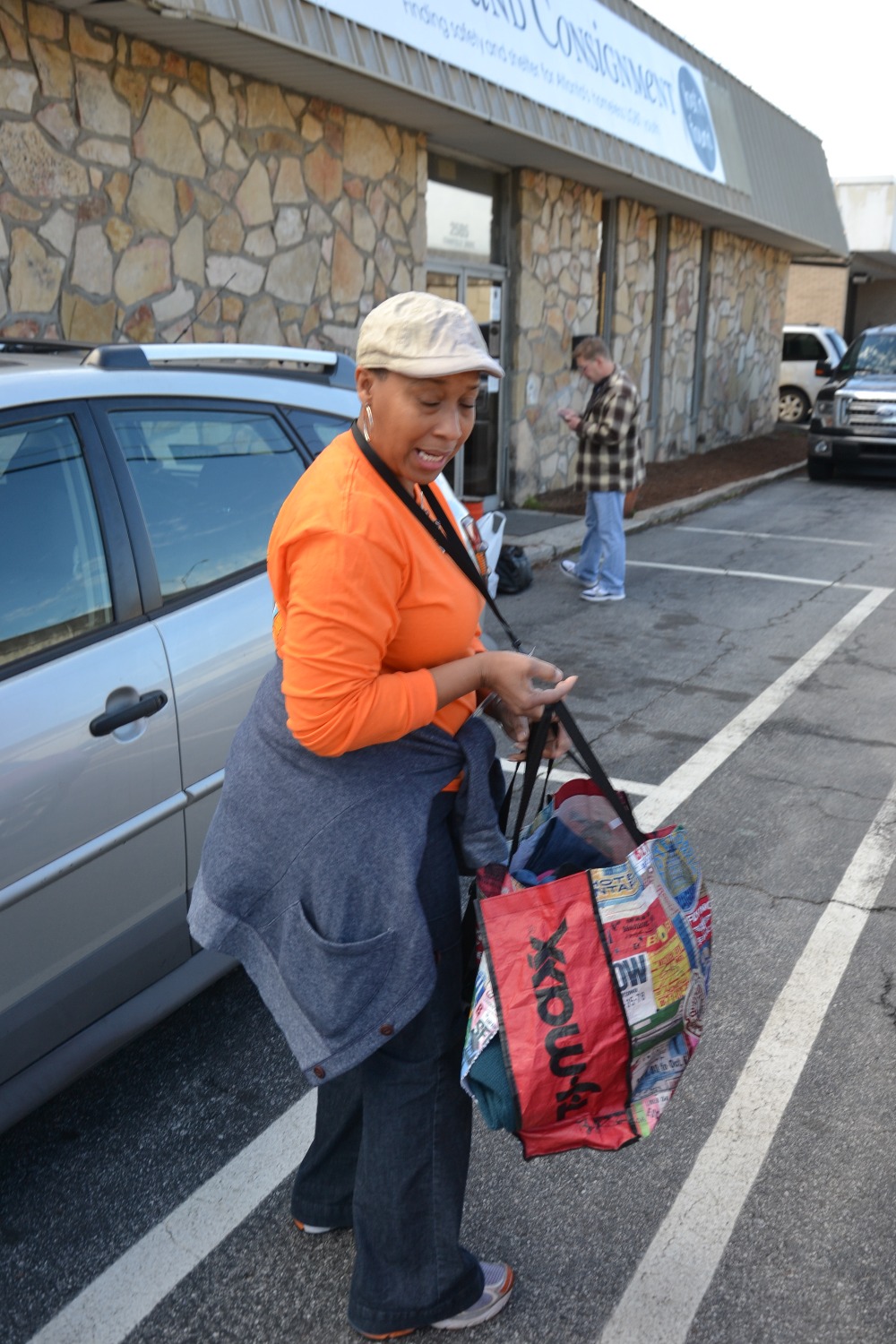 Jazzie taking a bag of donated clothes to the Lost-N- Found co-signment shop ( sales are used for 7 staff workers and the Transitional home for LGBTQ homeless youth)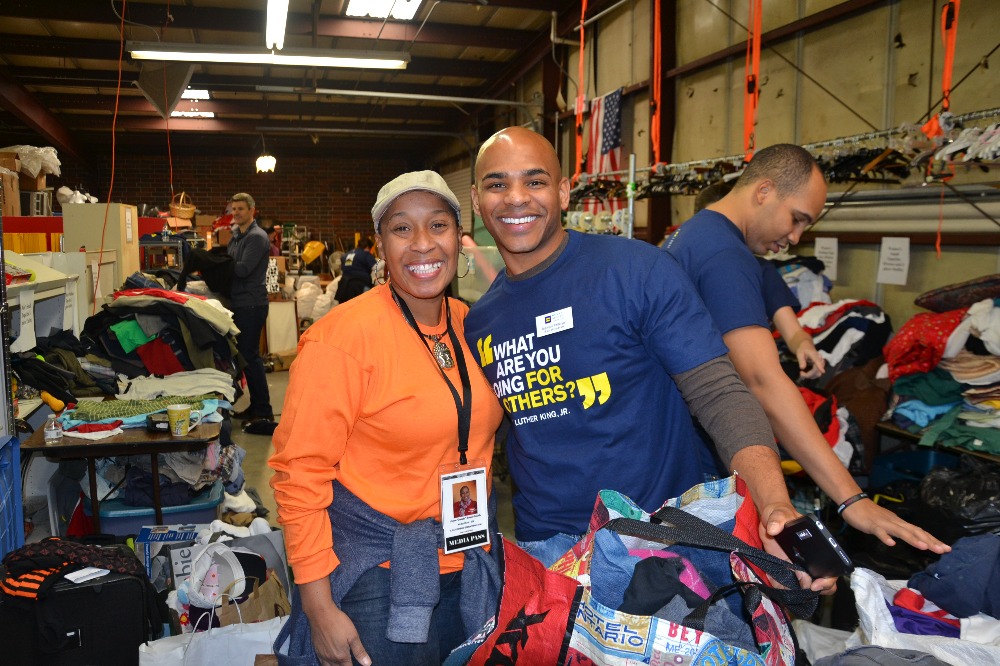 Jazzie & Brandon from HRC volunteering time and service at Lost-N-Found Cosignment shop for LGBT Homeless Teens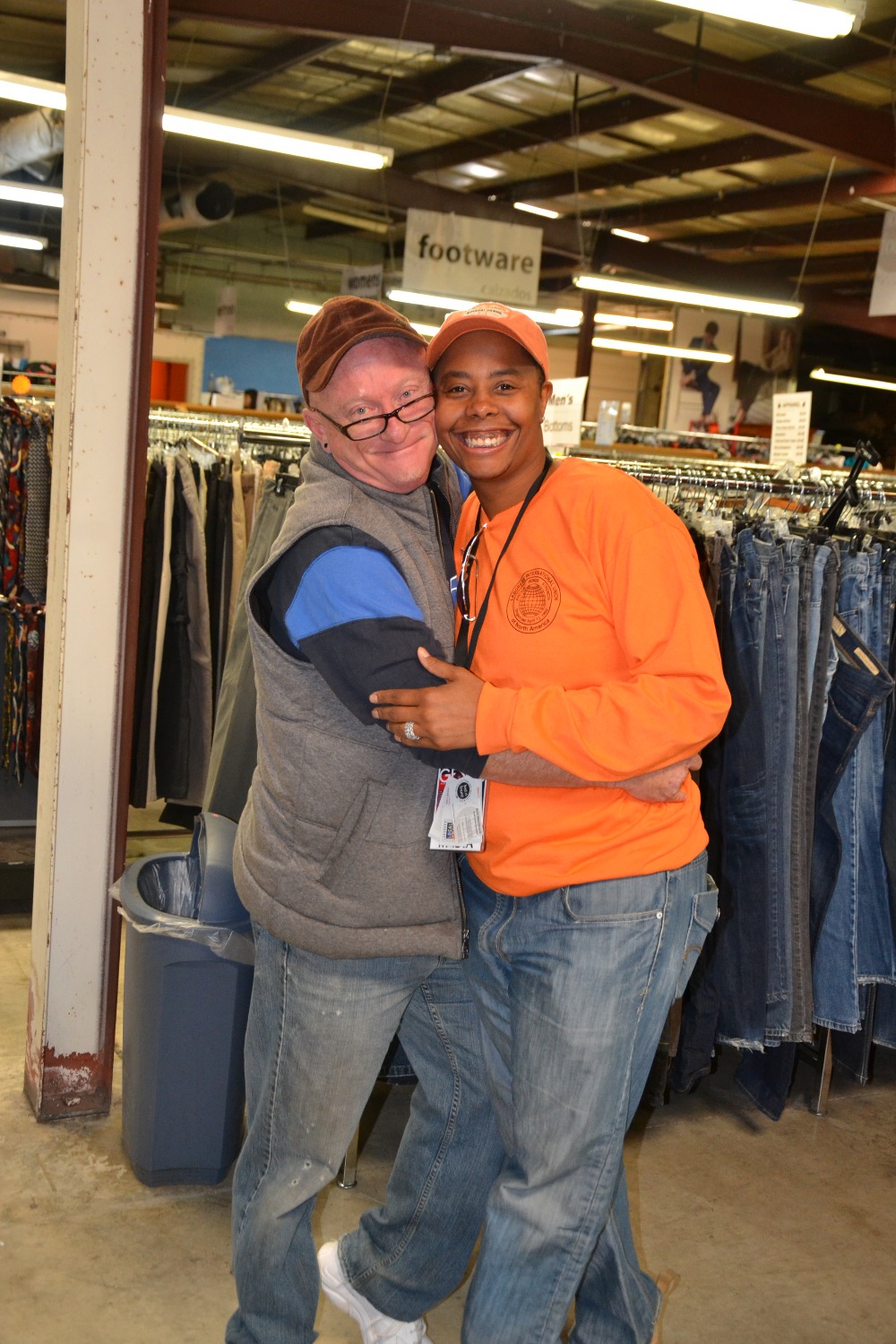 Louddmouth Radio Network producer Sonny hugs one of the founders Rick Westbrook during coverage and volunteer service during MLK HRC day of service.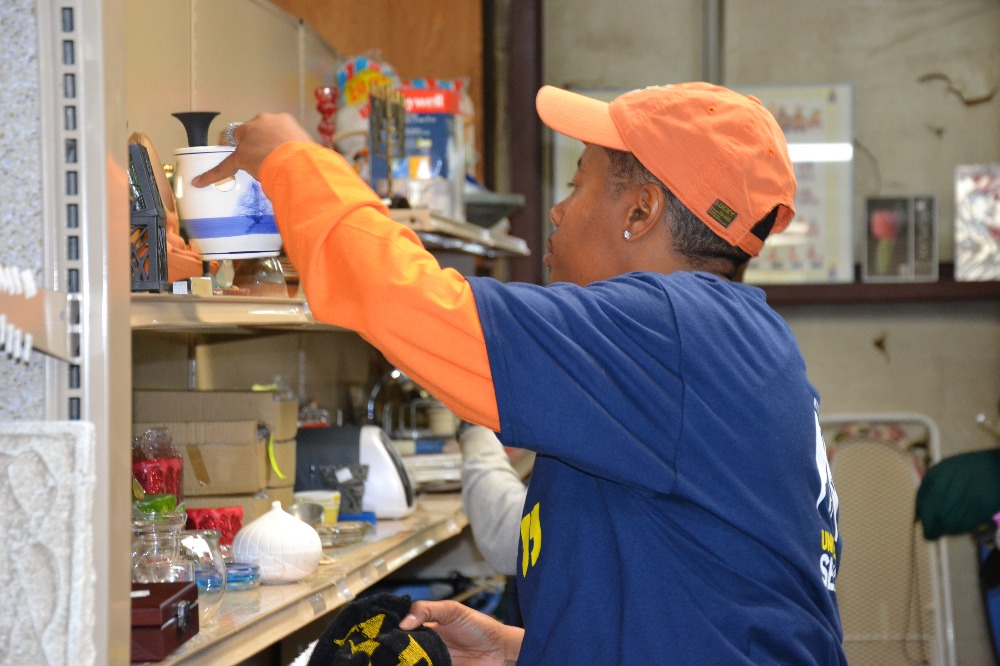 Sonny cleaning and rearranging items for easier access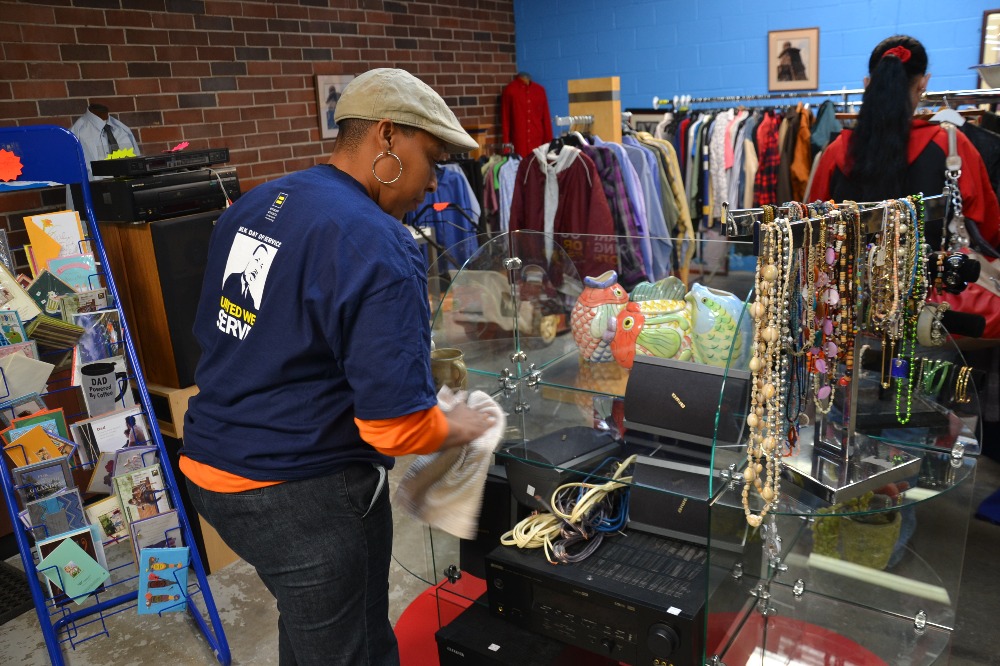 Jazzie dusting the counters so customers will be buy more...
Jazzie giving love to Micheal during the bake sale for his hospice care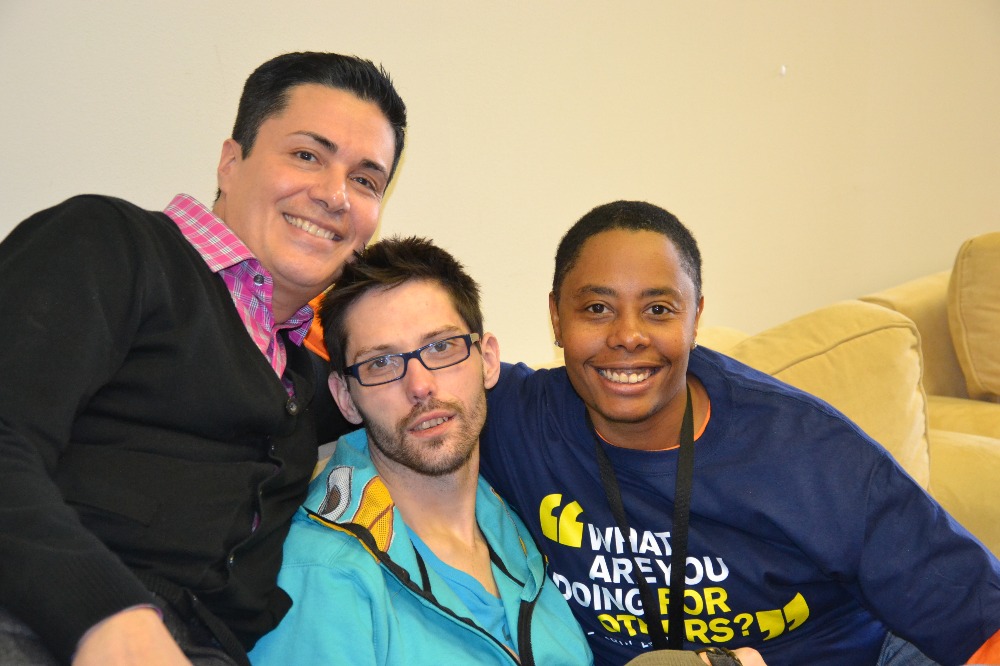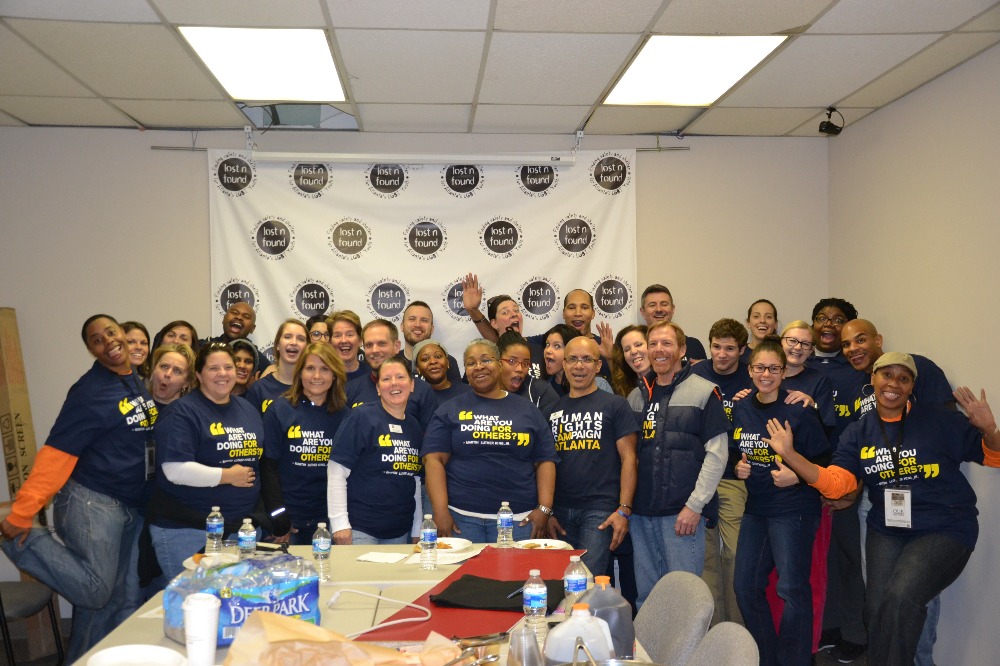 Volunteers and organizers for Lost-n-Found Youth during HRC MLK Day of Service
United We Stand
Jazzie of  Words 2 Action Outreah Ministries and Sonny Louddmouth Radio Network Producer volunteered and donated to GA Stand-Up Give Back Dec 2014 in Vine City on Joseph E Boone Blvd.
Ransiford Marshall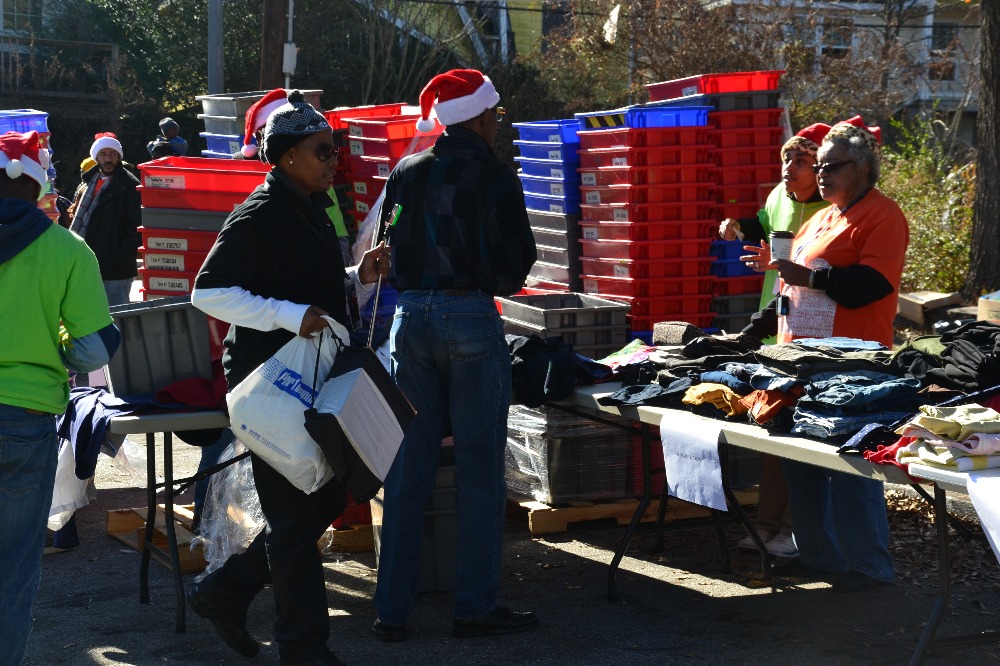 Louddmouth Radio Network producer  Sonny giving shoes and clohtes to GA Stand Up Give Back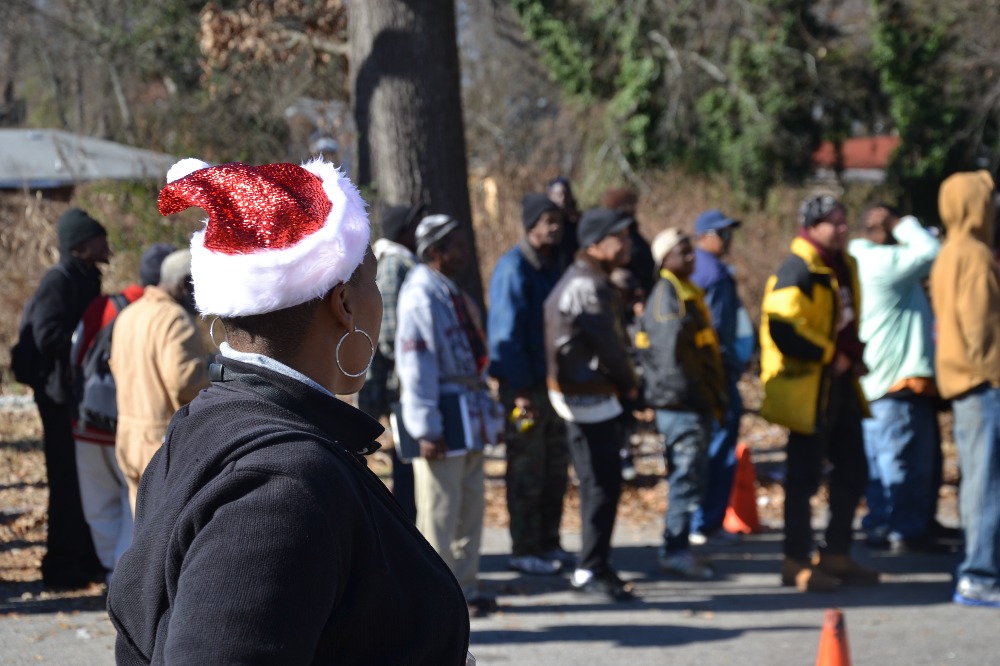 Jazzie helping direct people which line to go in for clothes and food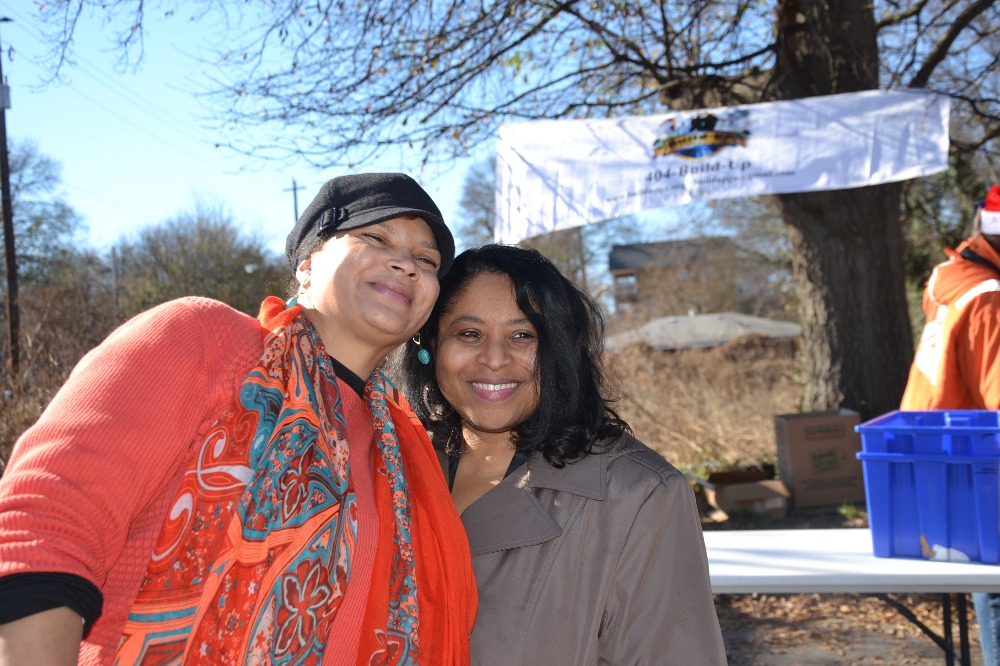 Execcutive Director of GA Stand -Up Trade- Up & Build - Up, Mrs. Deborah Scott and Director for the Office of Constituent Services, Andrea Boone daughter of Joseph E Boone of which the event was held.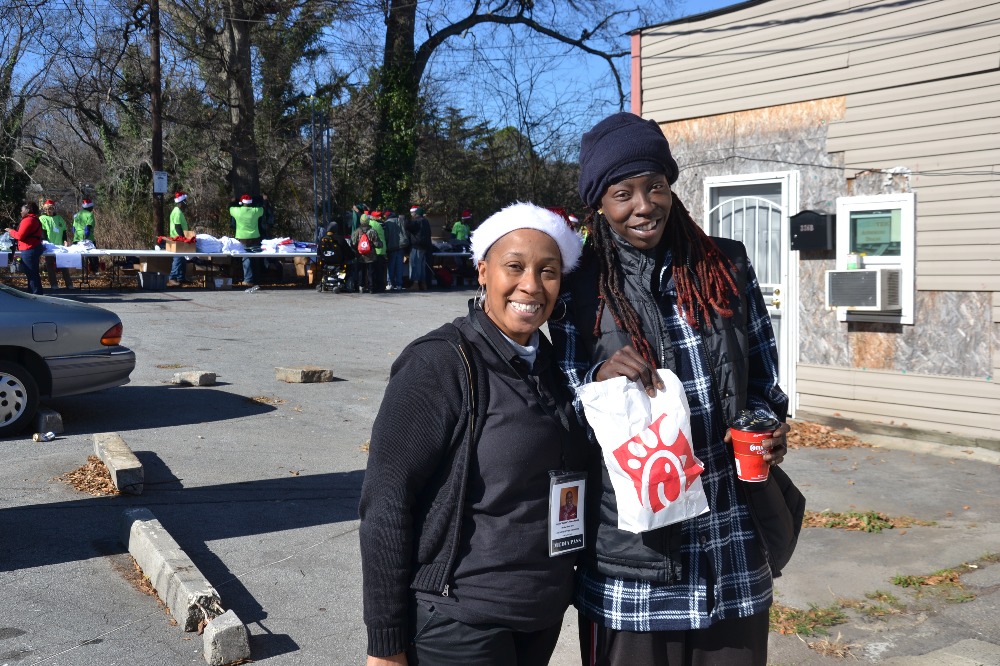 We brought one extra breakfast Meal to give to one special person. We found out that it was her birthday and felt like it was the angel we were praying to help.
 This man was so excited at his great gifts from GA Stand-UP Give Back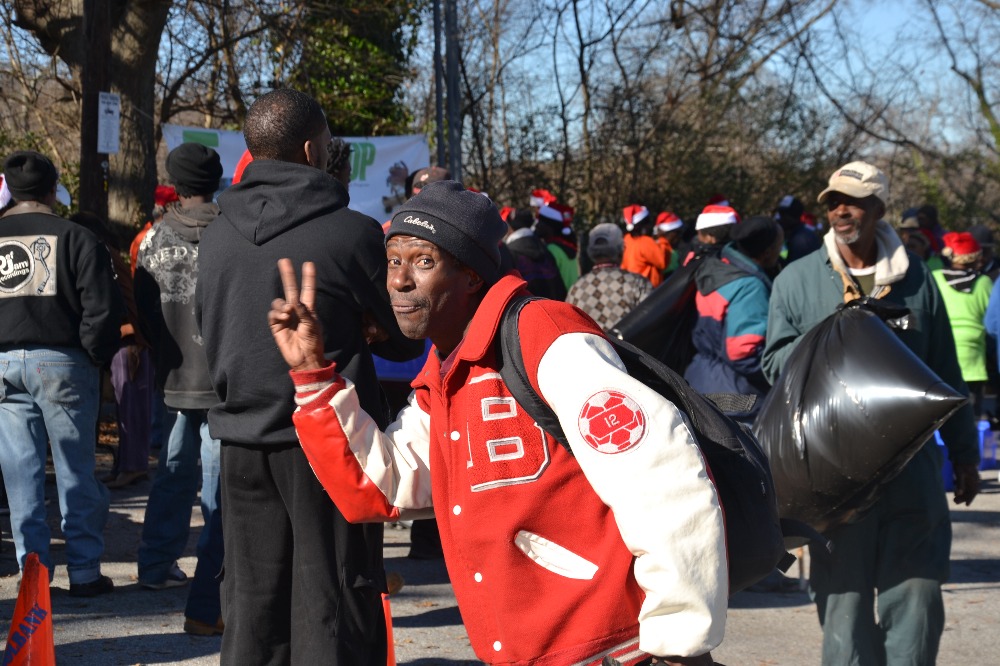 "Thank You for What You Guys did for Us"
We Give and Serve as Much as We Can... Will You?
( we donate items to  individuals on the street anywhere and time!  We give to sick children and families.
We also give to nopnrofit organizations as well as businesses that have the same heart.
Pine Street Shelter Atlanta GA, U First Project Inc, Decautar - GA, Stand -Up, -Agape Empowerment Ministires, Savannah GA, -Lift Up Atlanta, Lawrenceville GA- Families First Inc .,Roswell GA, -Lost-n-Found Inc  Atlanta GA, -Scottish Rite Childrens Hospital, Atlanta GA, -YouthSpark, Inc- Ignite Justice -Inspire- Change, Atlanta GA, -Greater Mount Calvary Holy Church, Washington DC,- Soles4 Souls, Nashville, TN & more
         Thank You in Advance For All You Have Done !                     
http://www.fromwords2action.com/
Organizer
Jazzie Jones
Organizer
McDonough, GA