Kittens in need of support!
Will & Grace, two approximately 6 week old kittens were brought into a veterinary clinic in Benicia, CA on 13 Oct 16. It was reported that the kittens were going to be used as pitbull bait. Both kittens had their tiny limbs bound by rubberbands so that they would be unable to scratch the dogs or try to get away.

There was hope for both kittens to see a full recovery but unfortunately,  Grace succumbed to her injuries. Will is currently being fostered but has a long road to recovery ahead of him. With that being said, it is very likely that costs related to Will's ongoing care will be high. We desperately need help in covering costs and ensuring that Will receives the treatment and care that he deserves!

Anything helps.  Just know that it is going to a good place. Also know that PetFood Express has agreed to match dollar for dollar up to our initial campaign goal which is amazing!

Animal control is currently investigating the situation and fully intends on finding out who was involved in the abuse of Will & Grace.

Thank you for taking the time to read this post in its entirety. It is extremely important that we do what we can do to protect and shelter our animals. Please support Will & Grace by donating! Your donation and generosity will not go unnoticed.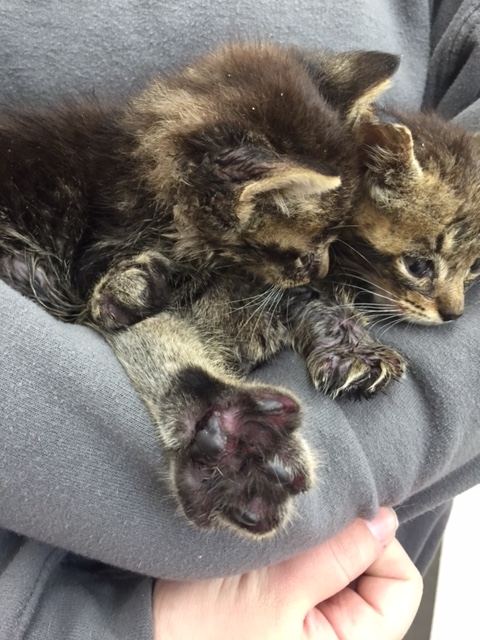 Organizer and beneficiary
Kila Carrier
Organizer
Benicia, CA