Corona turns our world upside down and with it, the life of 60 families who work with us every day. We need YOUR support to enable these families to continue to feed their children, give them a roof over their head and to get them through these difficult times. 

We highly appreciate any donation, but instead of writing thank-you notes, we would like to do more for our donors, for a full list please see "Why should I donate?".

THE BACKSTORY

We as a kitesurfing camp have made a conscious decision from the first day of our existence to outsource services to the surrounding village so that many families participate and benefit from the tourism income. This means that we buy our food from the farmers and fishermen of the village and we don't own any trucks, vans or boats, all this is provided by the village and gives 60 families in Kalpitiya a livelihood. But due to the worldwide situation caused by the coronavirus, tourism has come to an abrupt stop. More and more countries are closing their borders, airlines drastically reduce their flights and the Sri Lankan government has put the whole country on lockdown. Hard times are dawning for us.

During the bombing in April 2019 we were able to compensate for our loss with our savings, but this year we are forced to take more drastic measures. Without tourists, we have no income and without income, we can't sustain our employees in the coming months. 




WHERE ARE WE?

Kitesurfing Lanka is located in Kalpitiya, North-Western part of Sri Lanka, on the Puttalam Peninsula. Kitesurfing Lanka is one of the top locations in the kitesurf world and has changed a little fishing village into a Kitesurf hot spot which is very common for international tourists and professional kitesurfers. 
OUR IMPACT
Kitesurfing Lanka has been in operation for just over 8 years now. The company has transformed the community of Kalpitiya for the better. In fact, Kalpitiya is considered one of the top destinations for the sport of Kitesurfing! Our story just does not stop here, countless lives have been transformed through this business. People both here and abroad found purpose, love, pursued their passions and even were inspired to start their own businesses both in Sri Lanka and overseas. Our company paved the way for a new way of doing business with Sustainability at the helm of its business. We have set up many sustainability projects for the environment. For example mangrove planting and plastic upcycling, projects which we would like to sustain.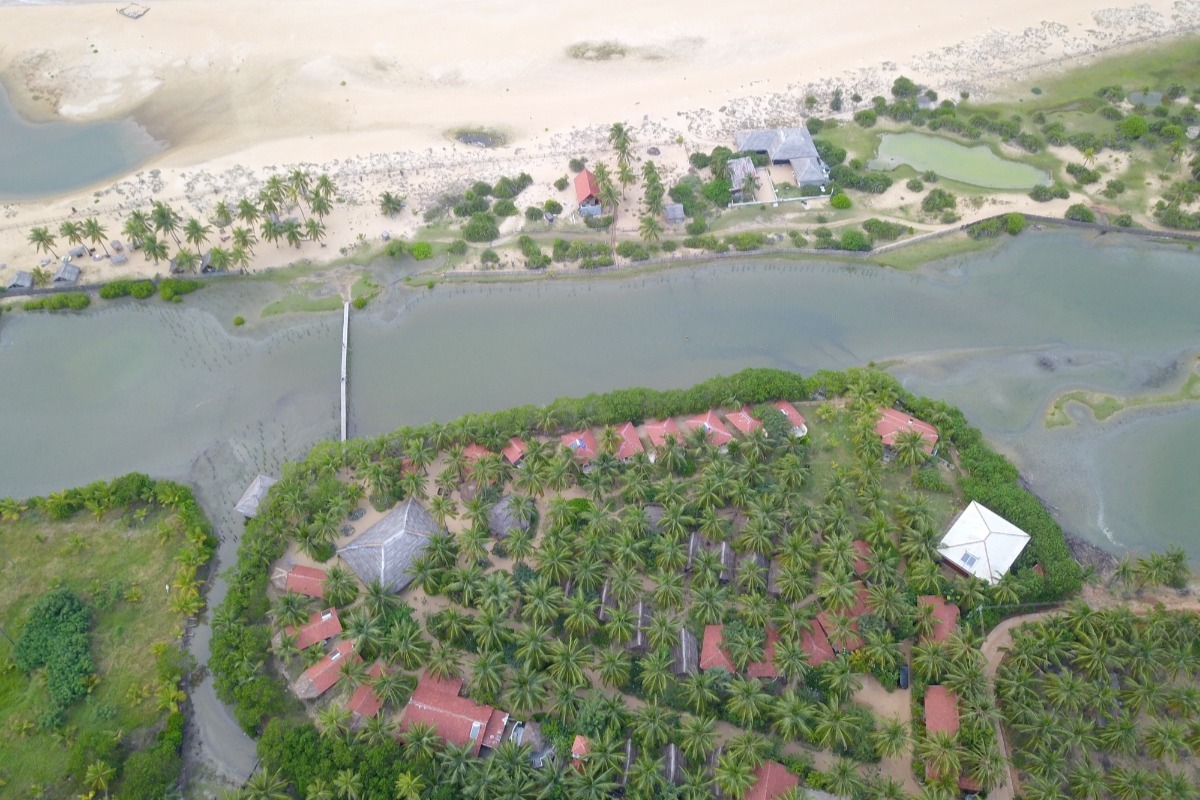 THE GOAL

Our goal is to be able to continue to sustain our employees and their families in the coming months. As tourism will be impacted for at least 6 months, we need €20.000 to support these families. 

WHY SHOULD I DONATE?

Not only will you become our hero, but you will enable Kitesurfing Lanka to continue its legacy and sustain our staff and their families, and keep this unique paradise open to the world.

This is not just a normal fundraiser, we will give back to our donors in the following way:




We hope that you can find it in your heart to help us save Kitesurfing Lanka.
Spread your help & love out in the world and share this fundraising with everyone you know, especially your passionate kitesurf friends. If you can not make a donation but still would like to help, please share this fundraiser on your personal social media. 
Your kindness and generosity will never be forgotten. We will try to remain positive and look forward to the day where we can kite together once more.

Thank you
Dil, Leo & all families from Kitesurfing Lanka