Henry Kirklin Grave Marker at Columbia Cemetery
It is a shame that Henry Kirklin's grave is unmarked and that his contributions to Columbia are widely forgotten. Help us raise funds for a headstone to properly honor Henry Kirklin's legacy in this community. Your donation to this campaign will ensure that this important piece of Columbia history is written in stone.

Henry Kirklin, a famous African-American farmer, entrepreneur, and educator, is buried in the Columbia Cemetery and his grave is unmarked. A committee has come together to raise funds to erect a gravestone at the Columbia Cemetery, where he was buried, to honor Mr. Kirklin's life and achievements. The organizations working on this campaign include: Boone County Historical Society, Columbia Center for Urban Agriculture, Sharp End Heritage Committee, University of Missouri College of Agriculture, Food and Natural Resources, and Friends of the Historic Columbia Cemetery.


Photo of Henry Kirklin with his produce wagon, which reads "THE PLANT MAN H. KIRKLIN GARDENER" from The State Historical Society of Missouri.

In 1858, Henry Kirklin was born into slavery here in Boone County, Missouri, and freed when he was five years old. Kirklin lived in Columbia most of his life. Despite escaping slavery and never attending school, he lived his life as a successful gardener, business owner, agricultural enthusiast, and teacher.

As a young adult, Kirklin worked as a greenhouse supervisor for the University of Missouri's horticulture department. The head of the horticulture department noticed Kirklin's horticultural skill and asked him to teach the lab component of some classes. At the time, the University only allowed whites inside of school buildings, so Kirklin taught the white students propagation and pruning outdoors. He described himself as "the only negro who ever taught in the University of Missouri."

Outside of the University Henry Kirklin was growing food for his farm business. In 1883, Kirklin purchased land on Switzler Street that he used for his home and market garden. He sold, fruits, vegetables, and plant starts around town. Selling at his farm, over the phone, or from his wheelbarrow (and later horse-drawn cart), Kirklin had a reputation for selling only the highest quality produce.


An advertisement from the Columbia Missourian April 22, 1917.

Later in life he won many awards and spoke at conferences across the country. Eager to spread his knowledge he would taught at a vocational school for African Americans in Chariton County, Missouri and informally at schools and fairgrounds across the state.

An old newspaper article published in the Columbia Missourian on March 9, 1928 that said, "Boys were urged to make use of every available space for gardening by Henry Kirklin, market gardener, last night at a well-attended meeting of the Douglass School P.-T.A. The subject of this discussion was the beautifying of back yards, and back yard gardening as a profitable engagement. A course in agriculture for Douglass School is to be urged, using the athletic field as an experiment ground."

Henry Kirklin was an active member of the St. Paul AME Church at the corner of 5th St and Park Ave. His work would still be considered remarkable, if he wasn't a former slave in the late 1800s. However if you take into account all of the forces working against him during this time, his accomplishments are that much more impressive. Kirklin is a legend when it comes to agricultural education, demonstration, and experimentation in this town. William L. Nelson, a local farmer and politician of the time said of Kirklin, "While denied the privilege of much book learning Henry Kirklin is yet an educated man. The school in which he was educated gives no diplomas, but its course is thorough and the work exacting." In 1938, Henry Kirklin died at the age of 80, his final resting place is in an unmarked grave in the Columbia Cemetery.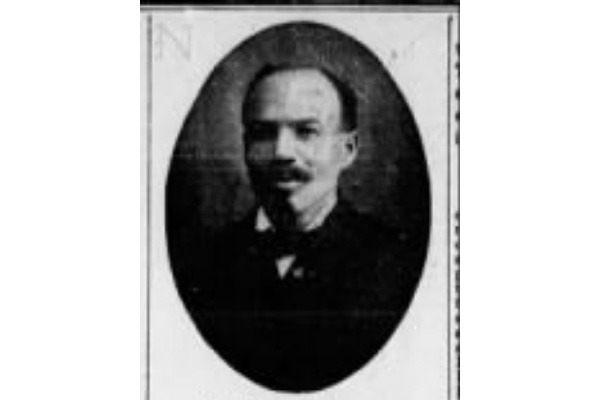 A portrait of Henry Kirklin published in The Professional World on December 25, 1903.

All contributions will be held by Friends of the Historic Columbia Cemetery, a 501(c)3 organization (donations are tax-deductible as allowed by law). Your gift will be used to erect a gravestone and improve the site surrounding Henry Kirklin's grave. Any funds raised in excess of our campaign goal will be used to promote Henry Kirklin's legacy at other locations in Columbia.

If you wish to make a donation by check, please mail to:
Friends of the Historic Columbia Cemetery
c/o Henry Kirklin Memorial Committee
30 East Broadway
Columbia MO 65203



OUR TEAM:



Fundraising team: Henry Kirklin Memorial Committee (3)
Billy Polansky 
Organizer
Raised $640 from 12 donations
Columbia, MO
Friends of the Historic Columbia Cemetery
Registered nonprofit
Donations are typically 100% tax deductible in the US.
Learn more
Nancy Thomas 
Team member
Raised $475 from 7 donations
Chris Campbell 
Team member
Raised $155 from 6 donations
#1 fundraising platform

More people start fundraisers on GoFundMe than on any other platform. Learn more

Expert advice

Contact us with your questions and we'll answer, day or night. Learn more