LIFE AFTER SURVIVING BRAIN SURGERY
Our mom, Kimberly Ghist, mother of three, grandmother to three, and devoted wife, had to have brain surgery back in June. She had a cavernoma (blood tumor), that was sitting on her brain stem killing her slowly and causing loss of basic life functions removed.  Since then, she is having to relearn how to walk and talk, swallow food, and even breathing, and so many other things we all take for granted.
She has come a long way but still has a lot of work to do. She was not able to finish physical therapy at the Rehabilitation Institute of Michigan because the insurance didn't want to cover it any longer. We also just found out that because she has been off of work on disability for longer than the 3 months that she's allowed through her job and they just cut her insurance off.  
She is a 20 year employee of #DMC health systems, only months away from being eligible for retirement,  and they want 1600 dollars per month for her to keep her insurance. They are unsure how long her disability will contiune or if it will be cut off like the insurance any day now. So now her and my dad are down to just one income and the medical bills are piling up. She still needs constant care and is unable to get around without assistance and there is no way to pay all of these bills and still keep the house that they just recently paid off.
It was a miracle she survived at all and we are grateful for that, but we are in desperate need  of another.  
She was always one to help those in need. Taking in neighborhood kids and making sure they were fed and loved. Neither her or my dad are comfortable with asking for help but I can't think of any other way that they could get through this.  I am asking for anything that could help. No matter how small the amount. Anything would be a blessing at this point.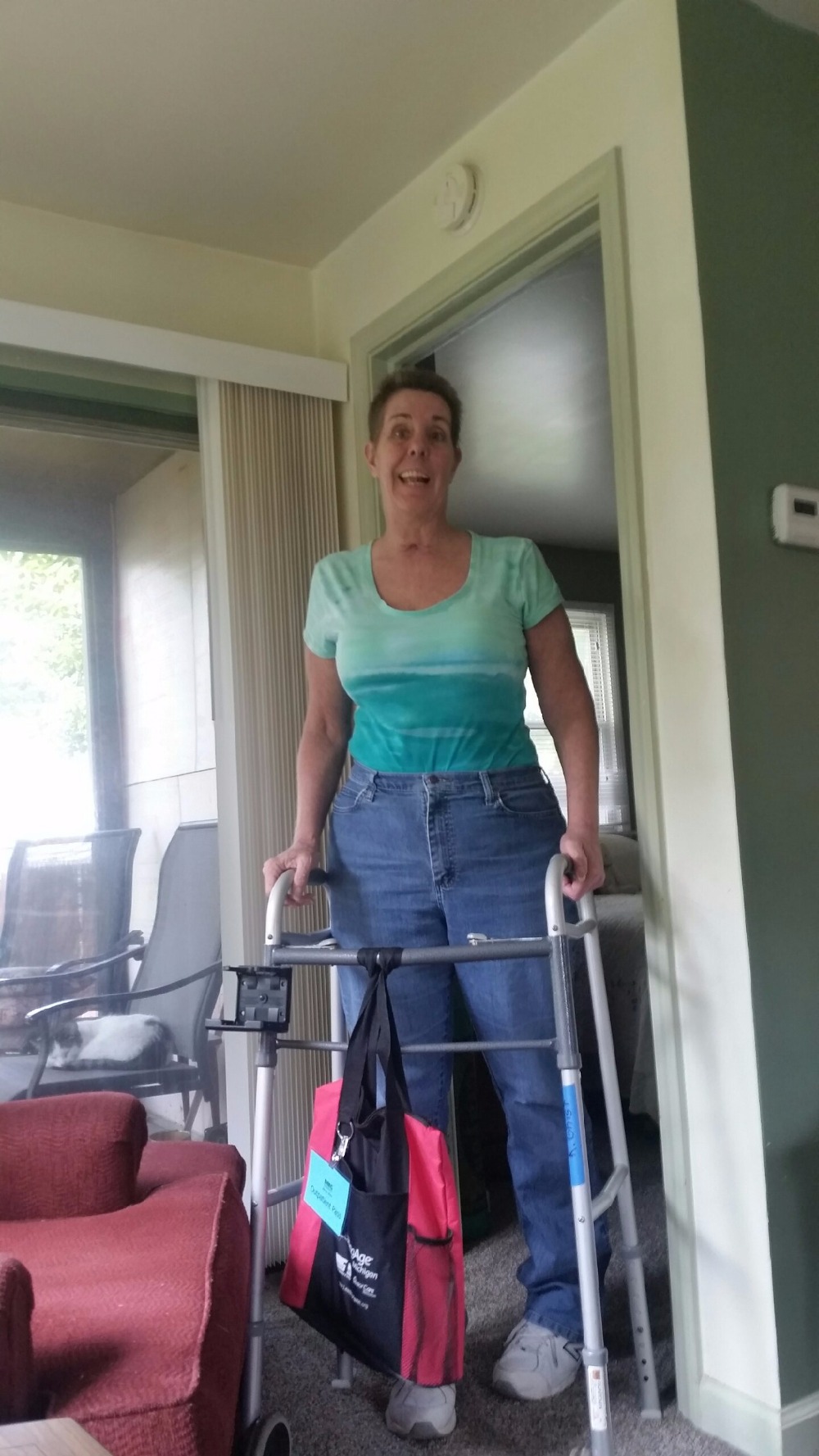 Organizer and beneficiary