Our vision is a world in which every child has a positive, long-lasting and healthy relationship with nature. 
We want to give 10,000 children in the Sheffield City Region the opportunity to connect with nature in a direct way. How?
1. By attending one of our free planting events for families

Our events are held throughout tree season (November to March) and free to all families. To date we have planted more than 5,000 trees. 
2. By transforming their school and nursery playgrounds

Your donations will help us turn grey concrete playgrounds into thriving and inspiring green spaces that are great for kids and great for wildlife.
As Sir David Attenborough once said: "No one will protect what they don't care about; and no one will care about what they have never experienced."

Why should kids plant trees?
Scientists have said planting billions of trees across the planet is one of the biggest and cheapest ways of taking carbon dioxide out of the atmosphere and tackling climate breakdown. 
As parents of young children the idea of planting trees captured our imagination - here's something we could do with our families that would be a positive contribution to the big climate fightback. 
But just planting trees doesn't feel like enough, we want to do more. 
We want to ensure our youngest generations develop the skills and resilience needed for an uncertain future. So instead of planting a tree for every child, we aim to create the opportunity for every child to plant and care for numerous trees, learning how to nurture them into fully grown woodlands. And then learning how to live and work with trees to create a sustainable future for themselves.
What is a woodland?
To a child a woodland is an adventure playground, a school room, a place to build dens, inspire imaginative play and home to never before seen birds, insects and wildlife. 
But woodland's have invisible benefits too, research has shown spending time outdoors around trees can improve everyone's physical and mental health and wellbeing. 
Trees, leaves and dirt are tangible ways for children to connect with nature from a very young age. Currently the UK has only 13% tree coverage in the form of woodland, compared to an average 35% in other European countries. Every child in the UK should have access to local woodland and at the moment they don't - we want to help change that. 
Woodlands are a habitat to more things than small children...
Ensuring more woodland within the UK will give nature a chance to thrive and children an opportunity to learn how to live in harmony with our native wildlife. Badgers, voles, mice, stoats, beavers (yes, they're making a comeback!), bats, deer (we have wild deer roaming some of the parks in Sheffield!), foxes, squirrels, pine marten and hedgehogs all need woodland to thrive.
Thousands of bird species can't survive without the food and shelter trees give them. Millions of insects and invertebrates live among the leaves, under bark, in dead wood and on the woodland floor. Around 1,000 beetle species rely on trees and woodland habitats. As do moths and butterflies along with frogs, lizards and snakes. 
Woodland's are the outdoor classrooms we need to educate future generations.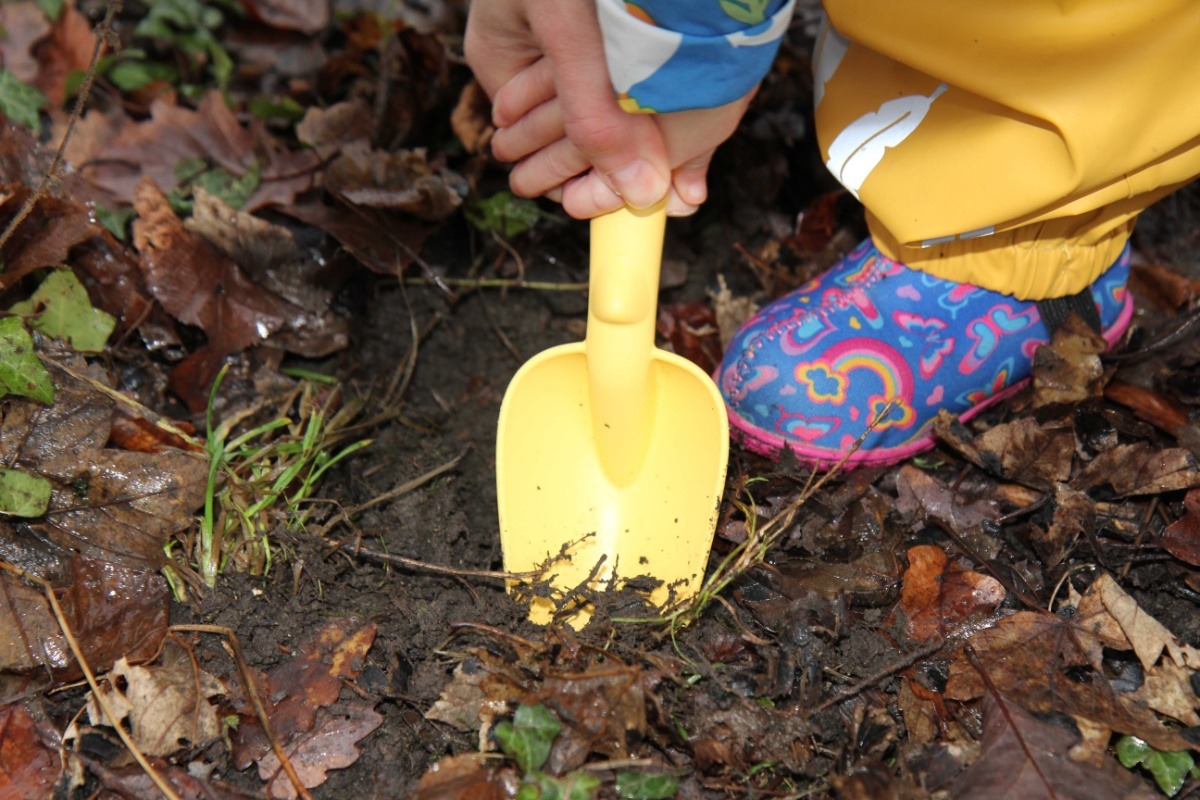 Where will we plant our trees? 
Our project starts in Sheffield City Region. 
We know trees can't be planted everywhere, if we did we'd lose other vital habitats for nature and possibly disturb already established effective carbon stores. So finding suitable places for planting is something that takes a lot of our time. 
We work closely with the SCC community forestry team and the 'friends of' groups of our local parks to identify suitable places to plant.
These areas won't give us vast amounts of space but we feel it's vital communities are given the opportunity to easily access tree planting events and that more people will feel the benefits if trees are growing close to where they live. 
Once our parks and playground planting scheme is scheduled, we will be assisting all schools in the city to assess if they have a suitable outdoor space, then we will help source trees and organise planting events. 
And from there we move to the upland areas, the land surrounding our beautiful city. We will be working hard to partner with local farmers, Sheffield City Council and Yorkshire Water to secure larger areas of land suitable for trees. Assisting with grant applications where necessary, sourcing suitable trees and organising an army of mini planters along with their families to get the trees in the ground.
How can a small child manage to plant a tree? 
We mainly plant small whips, this is an unbranched young tree of approximately 0.5 - 1m in height and two - three years old. These are the perfect size for small children to handle. 
We also plant bigger trees called heavy standards in some areas. These are more mature trees that have grown to approximately 3 - 3.5m in height. Grown up's are needed to help the children dig holes deep enough for these trees. The children then have a great time throwing the dirt back in the hole to cover the roots and heeling it in by stamping on the ground around the tree. 
Where do our trees come from? 
We have chosen the Woodland Trust to be our main supplier of trees. This is because all their seeds are sourced and grown from the UK and Ireland. As a community group we are eligible to apply for 900 free trees per year. 
We are also eligible to apply for 950 free trees from the TCV/OVO partnership called, 'I Dig Trees.' The trees they supply are all UK native trees.  
Any other trees need to be purchased with funds from charitable donations and we purchase these from the Woodland Trust or trusted tree nurseries. 
How do we know what trees to plant? 
We will follow the advice of the Woodland Trust by planting native broadleaf trees with seeds sourced and grown from the UK and Ireland. This means the trees we plant will be easier to grow and more resilient to longer periods of dry weather caused by climate breakdown. The new woodlands will also provide a crucial home for many of our native birds and insects that would otherwise struggle to survive without the food and shelter these trees provide. 
We are aiming to plant in multiple locations across the city and into the green belt. Therefore the terrain, type of soil and moisture content varies from site to site. To ensure all our trees have the best chance of survival we also take advice from an independent large scale tree planting adviser, ensuring the correct trees are chosen for each individual location. 
For trees planted in Sheffield City Council managed parks and green spaces we work closely with the SCC community forestry team, who advise on trees to be planted and co-run our tree planting events in these locations. 
Would you like to join a planting event? 
We would love to see you there! Visit our Kids Plant Trees page on Facebook or Instagram and check out events. 
We would like to thank the following organisations for their continued support. They provide valuable inspiration and knowledge:
 -Tim Shortland
- Catherine and Stella from Sheffield City Council's Community Forestry Team
 - The Woodland Trust 
 - The Sheffield and Rotherham Wildlife Trust
 - Cara at Green City Heritage
Eastwood Consulting Engineers 

Fundraising team: Kids Plant Trees (4)