KIC Missing Persons Rescue Fund
Klein Investigations and Consulting (KIC) is an investigation company based out of Nederland, Texas. 
KIC is a part of the child rescue network that specializes in missing persons.   Many times we have to turn down cases due to the simple reason that families cannot always afford to hire a private investigator but are not able to receive help from other law enforcment agencies for various reasons or do not have the resources to conduct fundraisers on their own. 
The goal of setting up this charity fund is to support and assist families of kidnapped children and other missing persons.  This fund will only be used to help match the cost of what it takes to hire our firm in order to find their loved one and help bring closure to the events that unfold. 
We sincerely appreciate any donation of any amount that you, your family, or your company gives.  To find out more about our company and what we do, please visit
http://www.kleininvestigations.com
or visit our facebook page at
https://www.facebook.com/KleinInvestigations?ref=hl
.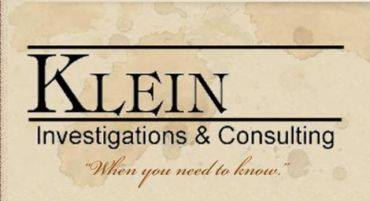 Organizer