Khaos Theory ACL Recovery!
Hi, I am Merry Khaos: roller derby skater, coach, announcer, ref, blogger, health coach, gypsy, etc. I have been urged to start a GoFundMe for my ACL custom brace & a motor vehicle. I'm not good at asking for help. If you're a fan of my
Khaos Theory Blog
please consider donating.
TL: DR Check out the rewards for coaching, training, and other randomness. Even if you don't care about the why, you may be interested in what I'm offering!!
I had ACL reconstruction on March 22, 2016 using a hamstring graft. It cleaned out my bank account. I was left with $25, and up to 9 weeks out of work. By the time PT is done, I'll have paid them $400 for my copay. Plus, I have my normal health insurance payments to make along the way.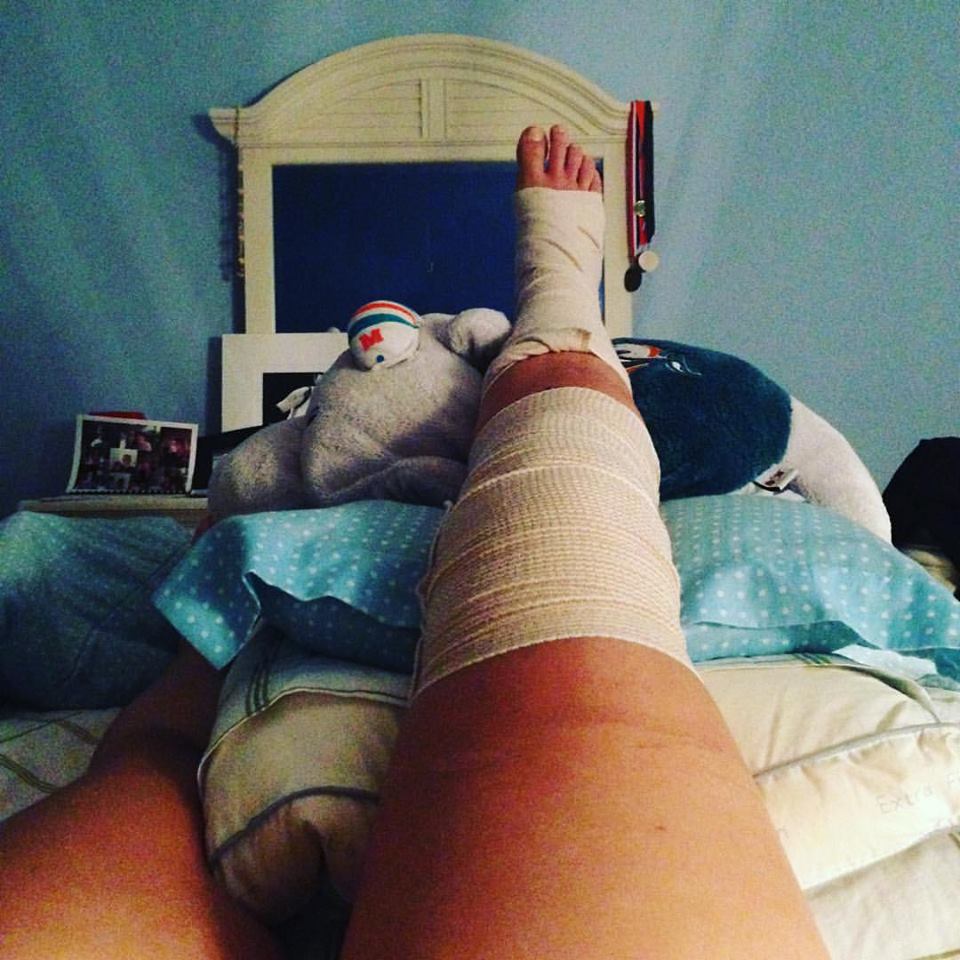 My healing process has been quick. At 5 weeks post op, I've been cleared to start running and I could go back to work IF .... I have my prescribed sports brace. It will be used for PT, training, and sports. This is a custom brace that insurance doesn't cover and costs $1200.
Concurrently, I am trying to buy a vehicle so that I can nab a job that pays a living wage. At the end of the year, I plan on moving back to Tampa. Without a vehicle and proper income, it will be impossible. Not just to move back to Tampa, but to get back up to a quality of life that involves not living with my parents. I have a degree in Communications and would like to use it.
I am more than willing and eager to WORK to make this money. I'm not looking for handouts, so I have created a list of rewards to offer. They will go out as quickly as possible. The boot camps will have to be scheduled for a couple months from now, but I'll be in touch right away.
To put things in perspective, as to why I'm doing a GFM, it's because I'd have to work 400 hours at my current job to make the money needed for my brace & a vehicle. 160 hours just for the brace. It's dangerous to start working hard until I can be sure that my surgery won't be undone by a wet floor, or by a sudden stop on my bicycle getting to work (and public transport is almost non-existent).
My anxiety has been off the charts while creating this fundraiser; so many people have helped me in the past. However, help is needed now. My commitment to the derby community remains unwavering. I will continue to do everything in my power to enhance it.
Thank you, everyone who follows me & Khaos Theory on social media. Thank you for coming to my classes at RollerCon, and for sending me your stories on Facebook. Thank you everyone. You are why I am better at derby today.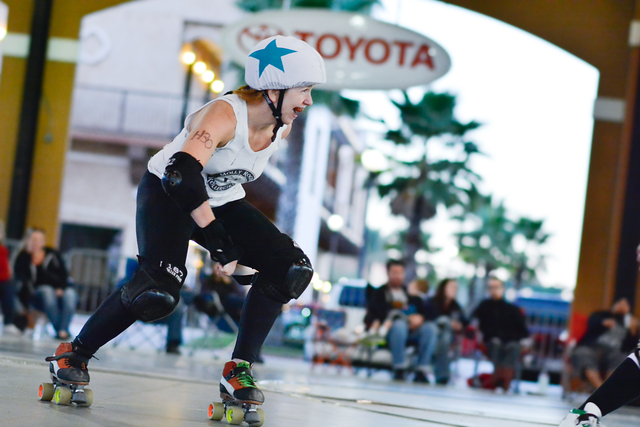 Rights purchased, Photo by Devilment Photography,