Kevin Randleman Memorial Fund
My friendship with
Kevin "The Monster" Randleman
started in college.  We were friends before he was "The Monster".  His athletic talents at
The Ohio State University
as a 2X NCAA Wrestling Champion & former
UFC Heavyweight Champion
reached fans across the globe.  However, his biggest fans will always be his
4 amazing children & his beloved wife
.  
Kevin made a trip to Camp Pendleton, CA this past fall to commemorate the anniversary of a KIA Marine that was his former college roommate & teammate.  That is the type of friend Kevin Randleman was.  Loyal.  
This picture is from that Camp Pendleton trip.  I wish I could just hug my friend one more time.  I wish I could do more than just "hug" Kevin's surviving family during this difficult time.  With this campaign I hope to launch & raise funds for his suriving wife's "
Kevin Randleman Memorial Fund
".  It will provide assistance for Kevin's family and share Kevin's passion to inpsire & motivate others to greatness.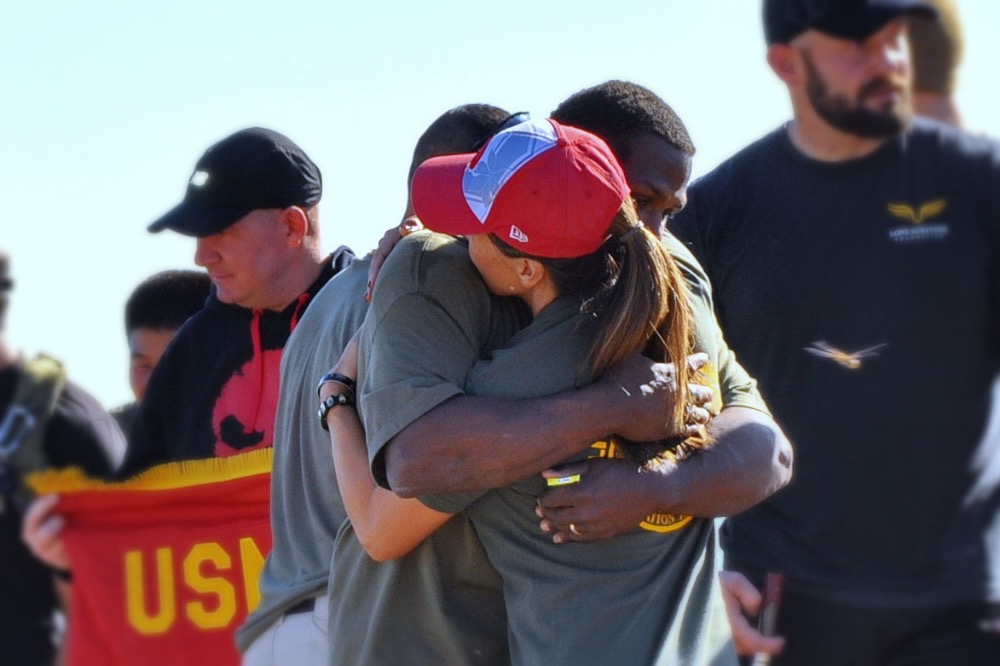 As popular Kevin was inside the cage/ring, he was more impactful outside.  His words were crisp with honesty, and he had this ability to make anyone beleive in themselves.  
His loyalty to my family will never be forgotten, and I ask of you NOT to forget his family during this difficult time.  
As heart-broken as I am, I am thankful for today.  Thankful that God allowed my life journey to cross paths with Kevin.  If Kevin's life impacted yours, thank you for considering a donation to the KEVIN RANDLEMAN MEMORIAL FUND.
Thank you for your MONSTER hearts!
#RandlemanUFCHOF #MMAPioneer 
www.KevinRandleman.com

Organizer and beneficiary
Elizabeth Broglia-Randleman