Prayers For The Christenson Family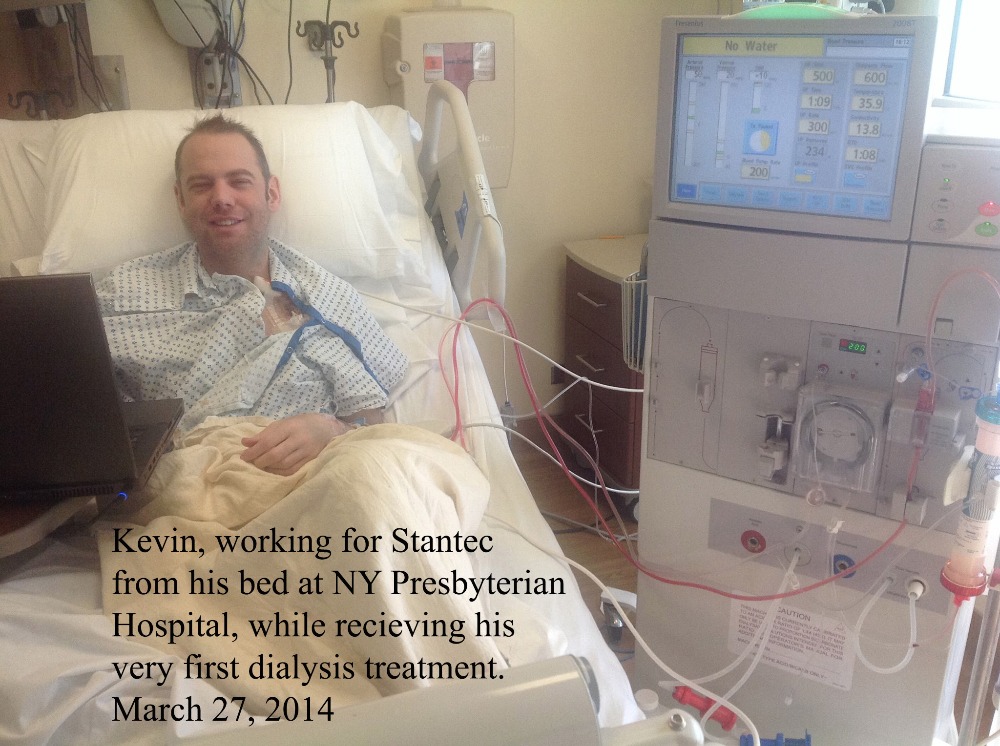 I have been friends with Kevin for about eight years; our wives have been best friends longer than they have been our wives. He is the proud father of three girls, the youngest which my son is smitten with and at four cannot stop talking about or thinking about her. You can only imagine how excited we were when they told us they were not only moving two states closer to us but one town away here in Maine.   
Kevin has end stage Renal Disease and requires a kidney transplant. In addition to this, he also is long overdue for a second heart transplant. In order to stay on the transplant list, the hospital in New Jersey requires him to live near the hospital while his wife Molly and three daughters are up here in Maine. They are resourceful folks and don't go spending money all willy nilly. Their first house was a disaster that Kevin fixed up completely through and through by himself and occasionally with the help of friends. He works hard and they make ends meet on one paycheck as a family of five.  
Now the added costs of living in New Jersey on top of the mortgage in Maine and frequent travel costs between the two with old vehicles in need of repair, we are trying to fundraise to help offset the increased costs. Over the years, Kevin and Molly never asked for a penny to assist in the goliath of medical bills. After much prayer, and conversation with loved ones they humbly agreed to let us set up this GoFundMe.  
-Dan Pugatch
Organizer