Kelly Osorio- Systemic Scleroderma
To you, on the other side of this screen, let me tell you about Kelly Osorio. She is by far one of the most loving and kind people you'll ever meet. She is my big sister. She has been a daughter for 40 years, a sister and teacher for 28 years, a friend since forever, a
wife for 19 years, a mom for the last 18 years, and a dancer yogi scholar in the art of life. Her very presence in any room brings about healing and joy, however her illuminating perspective of life has been increasingly tested. I like to think of a quote to remind me
exactly whom my sister is, "In order for the light to shine so brightly, the darkness must be present". For me, my sister has always been my personal lamp that has lit the way for my travels out of the darkest of tunnels. I'm truly blessed and honored to have her spiritual and physical guidance in my life.
In the hopes that Kelly would be approved for a stem cell-transplant to save her life, my family and I went to Chicago,between June 26 - June 30 of this year (2017.) During this time,my energy and mind were bombarded with questions? "How is this happening and why is this happening?" So I instinctively went to meditate over the situation to get some answers for myself. Upon returning from Chicago I have been drained, with constant thoughts about my sister and what she is going through emotionally, mentally and physically. So I have been binging on the show on NBC called "This Is Us", because I have heard so much amazing things. The doctor on the show makes this statement: "I would like to think that life gave you some sour lemons but somehow you made sweet lemonade!!!"

In 2014, life gave her a sour lemon; she was diagnosed with a rare autoimmune disease called Systemic Scleroderma. (It is estimated that 300,000 people in the USA have this an about 1⁄3 have systemic scleroderma. "Scleroderma: It is characterized by the
thickening and hardening of the underlying connective tissue which support the skin, blood vessels, heart, lungs and kidneys.") She has been through so much, fighting privately because she has been hoping to get past this struggle in a silent matter. For the past three years, she has sought out treatments, which have been unsuccessful but she along with her family/friends/students remained hopeful that the IVIG treatment she was on would stop this disease from progressing. But Unfortunately (sour lemon), we have seen her condition worsen, but she has found a new treatment in Chicago (sweet lemon with sugar) that has been found to bring this disease into remission and to restore the body significantly. Just this past week, we met Britney (other sweet lemon with sugar)
who have been in remission for seven years!! From the week of June 27 to June 30 she was scheduled for three days of labs, evaluations and consideration to this treatment. (She has been APPROVED, YES and Amen to that!)
I have formed this page to help keep family and friends informed of her progress, and as some have asked to know how they can help support her treatment between Miami and Chicago for the next two to three months. We need your love, prayers and a few bucks to make these sour lemons into some SWEET LEMONADE! We can't do it alone:) any donation helps :) and
you will not be forgotten from our hearts.
With so much love and gratitude!

Namaste, 
Denisse A.K.A Niche Monge!
PS: If you would like to follow her progress as she begins the stem cell transplant in September follow her instagram @yogigirlinprogress  or in facebook.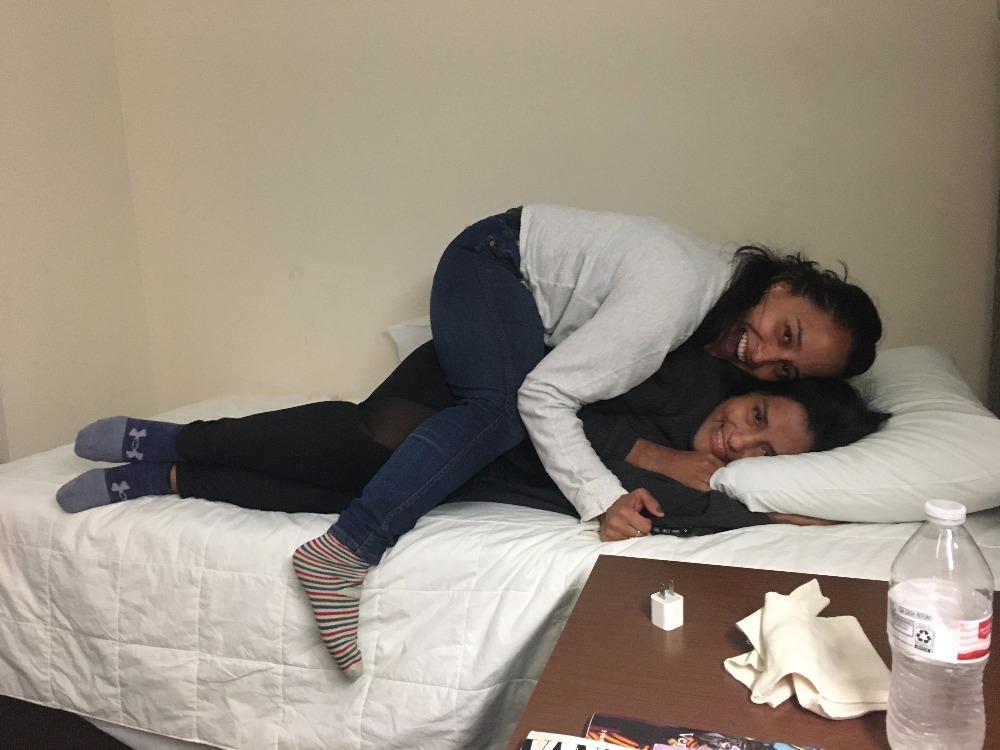 Organizer and beneficiary