Donna Colton Visconti Medical Fund
On October 27, 2014, Donna Visconti - Patterelli (Donna Colton) had what she thought was going to be a simple in office surgery to remove a lump on her head.  What the surgeon removed didn't look "quite how they wanted it to," so they sent it to the lab for testing.  Don't worry.  Probably nothing.  Six stitches and we'll see you in a couple of weeks.  
Donna writes:
Well, the following week we got the call from the surgeon that the test had come back positive for cancer. We were stunned, to say the least. Sam and I have been on this roller coaster ride ever since.
After seeing 6 different specialists in the past 2 months and being diagnosed with 'ADENOCARCINOMA' - a glandular cancer that we're not sure where it came from and they're still testing; that's what Sam and I are trying to deal with for the moment.
I'm scheduled for surgeries: Hysterectomy w/tumor removal and the Docs are going back into my head to remove the rest of the lesion there.  This will happen in the next few days.  The Doc's telling me that because this is an open surgery it will take 4-6 weeks for me to heal, so I'll be out of work and gigs for that time.  Now,  Every Body Bras in Fayetteville is the store I manage and the owners, Patrice and Mark Haley continue to be very supportive throughout this ordeal, so I still have my job when I'm ready to get back to work. 
Many unexpected medical expenses are cropping up from this and we're not sure what the operations will cost or what treatments will be needed after the surgery.  That is why we're letting our friends and fans know what's happening as far as we know it.  Many of you have heard that something's been up with my health and have offered rides and time and an ear or shoulder when we might need it and for that we thank you!    It has meant so much to us.  If you can help us with these expenses --- any amount you can give would be a tremendous help to us. 
In the meantime, I'm feeling fine and ready to fight this!  I truly think a positive attitude makes a huge difference and having the support of all of our peeps makes that a whole lot easier. 
November was a blurr of testing while trying to work and live normally.
11/3 - MRI - Breast11/5 - 12:00-PET Scan
8:30 PM - Rehearsal for the Repect Show - Women in Music.  Got to keep doing what we do.
11/10
- 8:30 AM - Play live on 93Q - Ted and Amy Show - Promo for Respect with Joanna Jewett.
10:30 - Dentist 
4:30 PM - Pelvic Sonogram
- They found something there because the Tech asked for more extensive exam.
11/11 - 3:30 PM - MRI - Brain 11/13 - 8:45 AM - GYN/Oncology exam
- DR. MC - we found tumors; recommending hysterectomy.
6:00 PM - At The Palace to play the Respect Show! 
11/14 - Talk with Dr C (first surgeon) on the phone. 
He says they need to go back in to my head to get the rest of the lesion that's in there.  Initial pathology report said positive for breast cancer, but not showing any cancer in breast or anywhere else we've scanned.  So they call this: No Primary Site - Cancer.
Dr. C says they are sending the pathology (the piece they took out of my head) to
Memorial Sloan Kettering for a second opinion. 
He also wants me to meet with a
Plastic Surgeon - Dr. U. 
When they go back into my head, Dr. U will do the closing of the scalp to make sure it's done best as it can be.

11/18 - 9:45 AM - Meet with Oncologist
- Dr. GM, they take more blood; do another exam.   Suggest that we meet with
Roswell Park Cancer Center. 
11/24 - 11:15 AM - Meet with Dr. U, Plastic Surgeon.
11/28 - Rehearsal for Salt City Waltz
11/29 - Salt City Waltz Show! 
I'm playing Joni Mitchell's - Coyote and doing some back up singing for Jonah Smith with Kim Monroe.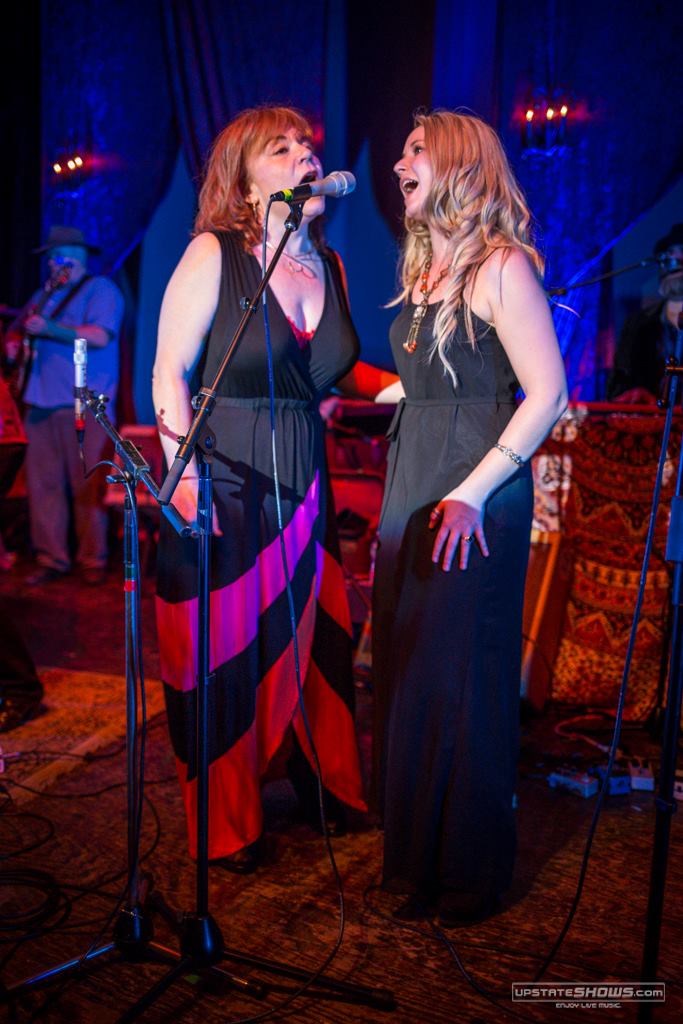 And that was just November!
Meanwhile, the bills are coming in and we're trying to figure out what is and what is not covered by our insurance.  It's a maze even with coverage.  As many of you know, there are deductables and out-of-pocket expenses ; ours were $12, 500 for last year.  And now it's January, so it starts over.
We also had a scare with Sam having a detached Retina last June and having surgery at the Retina Vitreous Surgeons.  Thank goodness that Dr. Bill Tucker examined Sam and sent him there that same day.  But part of what the insurance said they would cover got recinded, so there's that bill added to the list.

Organizer
#1 fundraising platform

More people start fundraisers on GoFundMe than on any other platform. Learn more

GoFundMe Guarantee

In the rare case something isn't right, we will work with you to determine if misuse occurred. Learn more

Expert advice, 24/7

Contact us with your questions and we'll answer, day or night. Learn more