Funeral costs for Maddie Villanueva
Maddie passed away last Thursday 4/21. All future donations will go towards funeral costs and immediate expenses. 
I am a mother to college students, an immigrant rights activist, and I am currently battling cancer. I seek your support to help me beat this cancer so that I can one day return to the wonderful work I was doing and the life I was living prior to this illness.
Over the last few years, I have advocated for immigrant justice by educating community members, and seeking equal opportunities and services for all Californians. I have spoken at many events and shared my personal experiences as an undocumented person in hopes of inspiring others and changing the conditions that undocumented Californians live under in this state.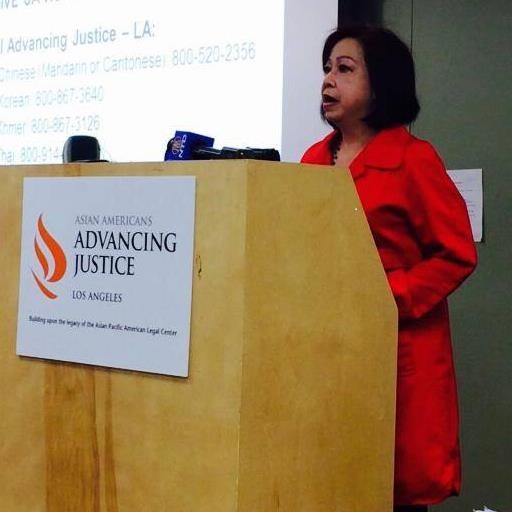 It is in the midst of conducting this advocacy work that I was taken to the emergency room after experiencing severe pains in my back and stomach. With no access to healthcare as an undocumented and uninsured immigrant, I never paid attention to the physical pain I experienced because I lacked access to affordable health insurance. Like many undocumented Californians, I only went to an emergency room until the pain became unbearable. That day, the doctor told me that my pain has been caused by two tumors lodged on top of my left kidney and and the other one hanging at the bottom of my left lungs about the size of a baseball. The result of the biopsy revealed that the two tumors were "metastatic cancer" from nine years ago.  I underwent chemotherapy last February, but the therapy failed so I was given six months to live by my oncologist. Since my body grew weaker due to chemotherapy, the doctors decided to put me in hospice care, putting my advocacy for immigrant rights on hold.
My cancer might have put my advocacy on hold, but I did not let it stop me. Through my experiences seeking treatment, I realized that undocumented immigrants are often excluded from accessing basic and even life saving health care. So, I began to get involved in the Health4All campaign, advocating for health care access for all California, regardless of immigration status. I began to share my story with the media again and work with the California Endowment to highlight the experiences of undocumented and uninsured immigrants. Last May 2015, I was the keynote speaker in the UCLA Immigrant Youth Empowerment Conference where I spoke to hundreds of undocumented immigrants to inspire them. I enjoy helping others and I don't want my illness to stop me from making a positive change in the community.
As I now undergo clinical trials to treat my Stage IV cancer, I ask for your support since my family no longer has a sustainable source of income. Due to my illness, my husband had to stop working so that he can take care of me as I undergo the new treatment. There have been days when I would open the refrigerator, only to find that there's nothing I can eat to help me stay strong through my treatments. There have been many sleepless nights when my husband and I would worry about how we will pay the rent and our bills. My family and I are very hopeful that this clinical trial will allow me to survive cancer, but this treatment takes an unpredictable amount of years to finish, that financial hardship will only make it difficult for me to focus on getting better.
I want to see the day when my daughters graduate from college. I want to see my mother again in the Philippines. I want to continue to stand with and advocate for the immigrant community. As the holidays approach, we give thanks for many of the blessings we have in life. I am grateful for my community, friends, and family who have supported me in this journey. I hope that I can also count on you to support and stand with me in this fight, not just against my cancer but also for my family, for immigrant justice, and for Health4All.
Organizer and beneficiary
Maddie Villanueva
Organizer
Los Angeles, CA
Madeleine Villanueva
Beneficiary