Katie Faces Forward Fund
At 21 years old, Katie Stubblefield was the youngest person in the United States to receive a face transplant.  After a failed attempt at suicide, a new face, and a new perspective on life, her goal is to use her story of suffering, triumph, and joy to offer hope to those who may be struggling with thoughts of suicide, especially in a time where suicide is pervading our culture.  Her and her family's journey has been nothing short of amazing.  If by sharing her story, Katie could empower one person, debunk one myth about suicide, or most of all prevent one suicide she will have achieved her goal.
The Journey So Far
March 25th 2014 was a day that would change the course of Katie's and her family's lives forever when Katie suffered a self-inflicted facial gunshot wound.  She was rushed to Baptist Memorial in Oxford Mississippi before being taken by life flight to the Regional One Medical Center in Memphis Tennessee, and for weeks her life would hang in the balance.  Even though Katie was able to be stabilized she lost most of her vision, it compromised her ability to speak, and she was unable take care of herself, in large part due to additional complications from the accident.  In May of 2014 Katie was transferred to the Cleveland Clinic with the hopes of an eventual face transplant.  For the next three years Katie endured lengthy hospital stays, numerous surgeries, frightening moments, unbearable pain, and countless hours of rehab and therapies.  Finally in May of 2017 Katie was the youngest recipient of a full face transplant.  Following the 31 hour surgery and extended hospital stay Katie has continued to work hard on her recovery.  Since then there have been three subsequent surgeries that have complemented the work of the transplant with additional surgeries to follow as needed.
Moving Forward
Katie and her family are ready to begin a new chapter in their life with a fresh start. After Katie's accident, her parents dropped everything and invested themselves as Katie's 24/7 caregivers.  Since Katie was brought to Cleveland four years ago they have stayed together at the Ronald McDonald House of Cleveland, but are currently working on a plan to move from their single room at the RMH to a new place where they can begin this new chapter.
Our initial goal is to raise 50,000 dollars to pay for Katie and her family's needs this next year.  In addition to finding a place to rent and cover basic essentials their family will need additional funds to continue Katie's much needed extra therapies and training, not covered by insurance or the Department of Defense.  They would like to be able to purchase specialized tools like a Cybereyez computer and other equipment, also not covered by insurance, which would allow Katie to become more independent as the doctors continue to try and improve her vision.  Moving forward one of their big goals is for Katie's mom to be able to take her to all of her appointments, Katie will still need 15 to 20 appointments a week spread out all over the Cleveland area, and for her dad to be able to return to the workforce.  In order for them to do this they will also need a second vehicle.
Katie and her family have been through more than many of us could possibly imagine, but even with every obstacle they have faced they continue to have hope and are making huge steps forward in Katie's recovery. As anyone who has ever met them can tell you, it is impossible not to be touched by their contagious energy, and their resilience in the face of such a life changing incident.  Katie eventually wants to be able to go to college, have a family of her own and a career.  She wants to truly help people as much as she can with her story and for people to be able to see how precious life is.
Thank you for taking the time to hear Katie's story and please help us to help this incredible family.
The links below connect to the National Geographic story and affiliated CNN story released August 14th 2018 about Katie's journey.
https://video.nationalgeographic.com/video/magazine/1809-ngm-katies-new-face
http://www.nationalgeographic.com/magazine/2018/09/face-transplant-katie-stubblefield-photography-interactive/
https://www-m.cnn.com/2018/08/14/health/face-transplant-suicide-attempt-natgeo-profile/
The Cleveland Clinic has also released an additional article and video that shows a more detailed look at Katie's transplant surgery and the Clinics role in her journey.  Links to that article and video are below. Released August 15th 2018
https://newsroom.clevelandclinic.org/2018/08/14/road-to-recovery-woman-is-youngest-patient-in-united-states-to-receive-face-transplant/
Below are additional pictures of Katie and her family.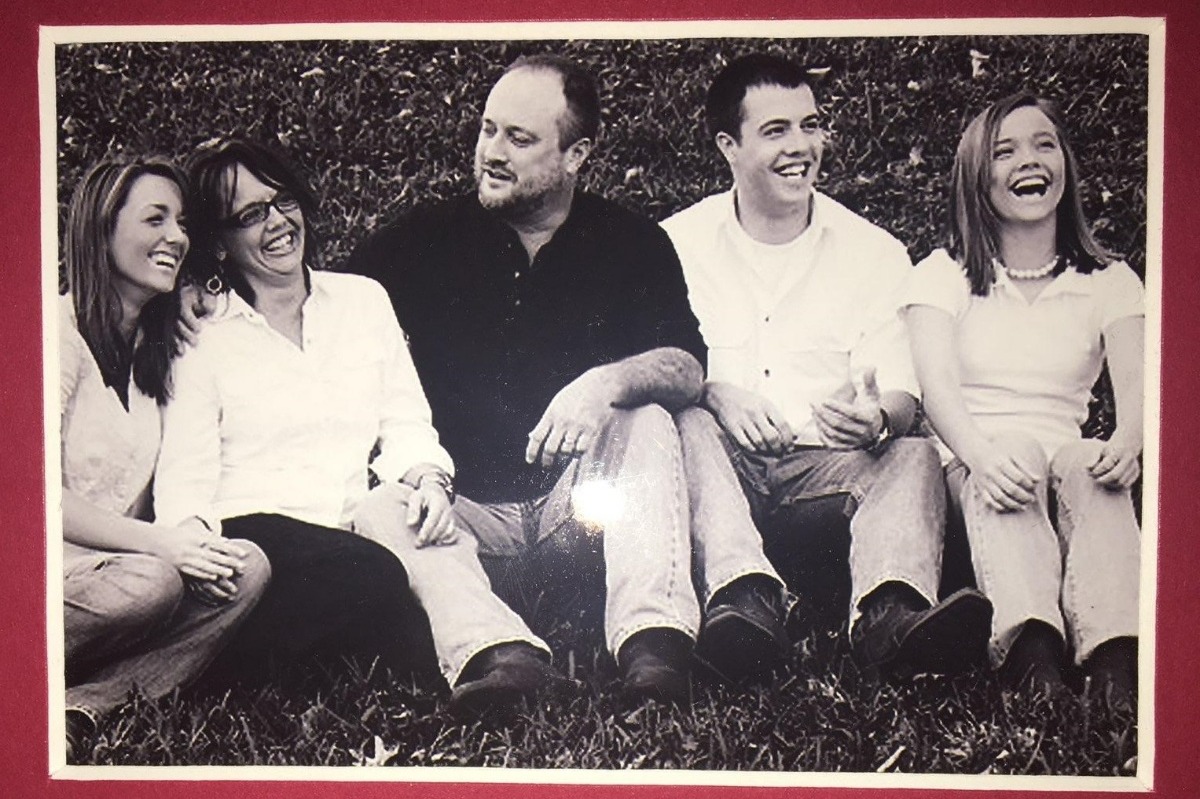 Organizer and beneficiary
Lindsey Gorman 
Organizer
Independence, OH