New Teacher Starting in Japan!
Those of you who have been close with me throughout the past several years know how absolutely crazy I've been about Japan and how strongly I wanted to get there. At the least to travel but more so to get a job in Japan so I could truly experience the culture more than I could on a personal 1-2 week trip. I've wanted to go to Japan and have been talking about the country since I was in high school! So now that I've graduated with a Bachelors I've finally been able to apply to get an ALT (Assistant Language Teacher) job. I started the application process for this back in October and just this week, the second week in January, I received my official job offer...
I got the job!!! Needless to say this is huge for me, I'm moving forward and my dreams are coming true.
Now the unglamorous side of fulfilling your dreams is the financial aspect, with accepting this job I'll need to have the equivalent of ¥500,000 which at the current rate is around $4,200. This depends on the day you check it though because when I first found out how much I'd need for start-up costs and checked, it was roughly $4,500 so I wanted to be on the safe side! This will cover set up for an apartment, the first two months of rent, furniture and other general expenses associated with getting off to a smooth start. Anything you can do to help is greatly appreciated, whether it's just your well wishes or some financial help. (Though we all know the financial help is huge hahaha!) No really, words of encouragement are worth their weight in gold but we can't forget to have a little fun here, right?

Who I Am:

For those of you who maybe heard from a friend about what I'm doing but don't really know me, my name is Katherine Hensley. Though I'm more commonly known as Kat, I was born and raised in Central Virginia in a little place known as Lynchburg. I'm one of those early twenty-somethings that seem to be everywhere, what's up with that, eh? The college I attended was Liberty University where I received a BA in General Studies... (Real lame sounding I know but wait for it!) With that I was able to create my own major and study Graphic Design, Fashion and Psychology. In recent years I also had my love of Japan solidified even more thanks to getting to work with a Japanese homestay program that comes through Liberty. Thanks to the Yokohama Jogakuin Homestay Program I was able to become acquainted with Japanese students, some of their senseis(teachers) and school administrators; which was incredible. Of course years of being an anime and manga fan as well as a student of self-study learning the language hasn't hurt with my ever increasing draw to Japan.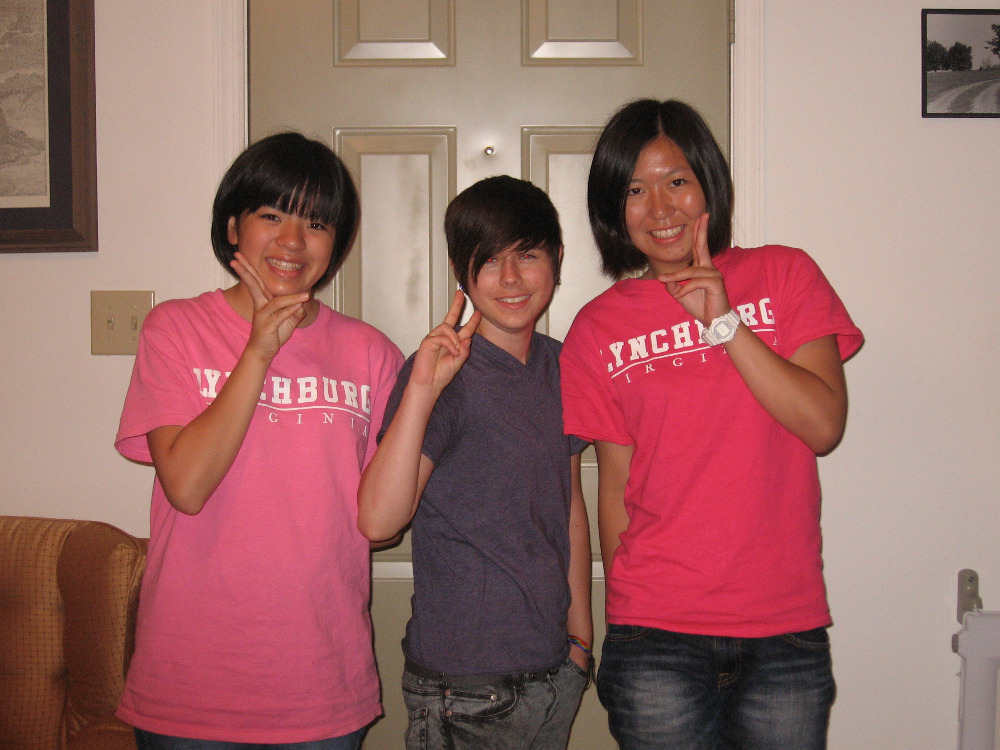 I suppose that's really only told you about my love of Japan though so here's about the rest of me. I'm the youngest of three and I've always been one for adventure, nothing too crazy but you would probably call me foolhardy for some of the stories my folks could tell you! My friends have called me an imp throughout our friendships but they know I'm fiercely loyal and keep moving forward towards my goals. I love the arts and outdoors but really I just love settling in with a good book when I have the chance. (Hey am I sounding like a Hobbit here because I feel like I am?) Saying I'm a Hobbit though wouldn't be too far off because I'm rather small in stature. I prefer "vertically challenged" but really that's just to say I'm short.

What I'm Doing:

Now that you know a bit about me, if you decided to read all that I say kudos to you, the next thing is what I'm doing. Like I said I've gotten a job as an Assistant Language Teacher, now just what that is may be your next question. An ALT is a native English speaking teacher that can either be a lead or assistant instructor in the Japanese English classroom. I got my position with Interac which is a private ALT company that works with the Japanese Board of Education in different areas to find schools and new ALTs a match essentially made in heaven. Interac has been around since 1972 so they've had some practice to know what they're doing. Beyond being a language instructor as an ALT I also get to be a cultural ambassador to students and the community at large wherever I'm positioned.

So if you think that's something you can get behind and would like to support me in, all I can say is, "Thanks! Thank you for your support and I can't wait to dive into this adventure!"

Organizer
#1 fundraising platform

More people start fundraisers on GoFundMe than on any other platform. Learn more

GoFundMe Guarantee

In the rare case something isn't right, we will work with you to determine if misuse occurred. Learn more

Expert advice, 24/7

Contact us with your questions and we'll answer, day or night. Learn more