Click to see Videos of Kason - Wed
Our little man
Kason
has been diagnosed with
Hirschsprung's Disease.
 He was life flighted to Wolfson Children's Hospital in Jacksonville on Good Friday.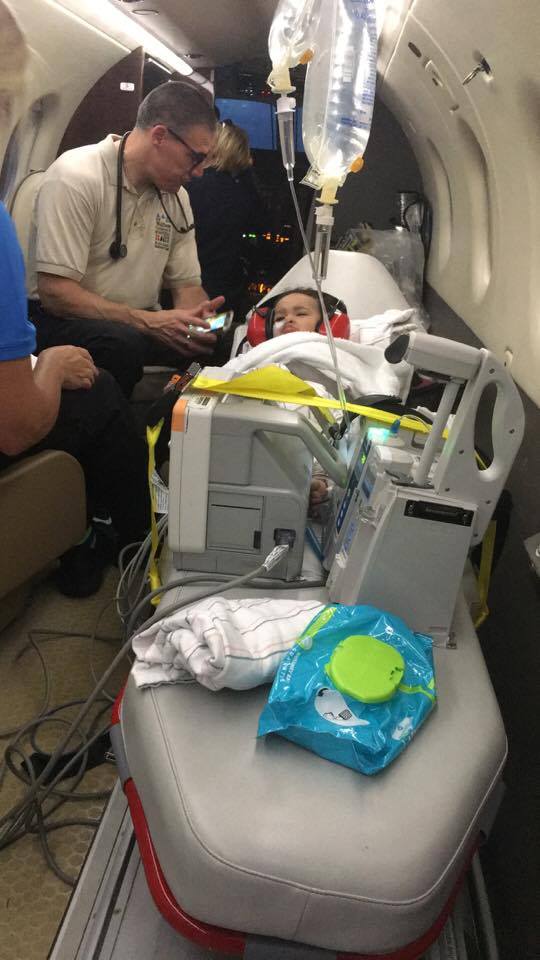 He will have his First life saving surgery within the next week.  Afterward he will require two months recovery and a colostomy bag and close medical care until his Second surgery to (hopefully) cure his condition.  
Our family has helped tremendously, and contributed amazing help, love and financial support.  However, we find ourselves in need of the help of our Community.  
Kason will have high medical deductibles/co-pays/bills, hotel, food, parking, gas.  Our little man has required constant care from both parents Savannah & Karlos which is limiting their ability to work full time. 
The situation is urgent. Those of you whom have met this sweet child understand his special kindness and loving ways.   $5, $10  would be a blessing to help Kason get the specialized expert care he needs to beat Hirshsprung's Disease.   Thank you for your prayers and support.