KASL Soccer Fields at Kukuk Lane
Kingston Area Soccer League Soccer Fields at Kukuk Lane
"Building a kid healthy community one kick at a time"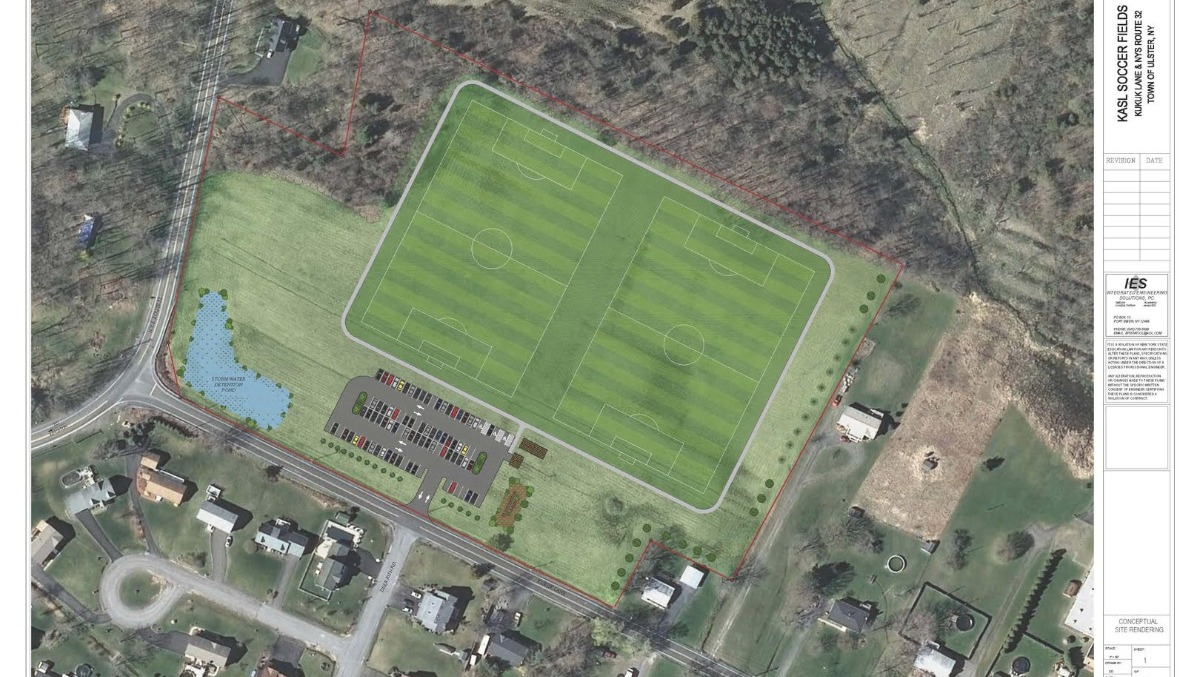 Join us and make a difference in the Kingston and Hudson Valley Soccer community. Eight years ago, the KASL leadership had a vision. We wanted to create a brand new soccer complex that will provide much needed space to support and expand Kingston Area Soccer League programs,  and invite more opportunities to host tournaments and players from around the Hudson Valley. 

This was a grassroots effort to improve our soccer community with humble beginnings. Starting with an undeveloped piece of property, the board, and countless volunteers have been working towards making that vision a reality, and we are almost there. The fields on Kukuk Lane are in the final stages of development and we are committed to getting our kids playing on them in 2022. 

We need your help to cross the finish line. Please consider making a donation to our KASL Field Development Campaign with GoFundMe.  

Funds raised in this campaign will contribute directly to the completion of this wonderful new complex.  All donations are tax deductible and gifts of any size are greatly appreciated and will serve our community for years to come.  
No amount is too small. Support a great addition to our community.  Share link with people you may know that enjoy soccer.

We can't wait to see the children of our community on these fields building skills, becoming leaders, improving their physical fitness and having fun, and you can help them get there. Let's build a better soccer community together. 

Donate Today!

Goals for completion of our complex
- Installing sod on two 160 x 80 yrd fields
- Installing fencing and netting
- Purchasing bleachers

Recently completed phases of our project
- Final fill delivery
- Installation of irrigation system
- Installation of well for water.
-Field prep for delivery of sod in April

Sincerely in Soccer, 

KASL Volunteer Board of Directors,

Juan Jeri
Nick Malvai
Lisa Valvo
Rich Valvo
Charles Malinoski
Dec 16th 2021

To learn more about KASL programs and our field development visit the KASL Website kaslsoccer.net
Matt, Nicole, and Michael Ryan
See all

Fundraising team (2)
Juan Jeri
Organizer
Port Ewen, NY
Kingston Area Soccer League Inc
Registered nonprofit
Donations are typically 100% tax deductible in the US.
Lisa Valvo
Team member
Raised $25 from 1 donation
This team raised $2,785 from 31 other donations.