Kara's Story


On May 11th, 2013, 25-year-old Kara Douville was on her way for a day of climbing in the Canadian Rockies with a group of friends.  Life had never been sweeter, she had just signed a lease on her first apartment and was sitting behind the wheel of her new car, a used Mazda protogé.  She was working as an outdoor facilitator – sharing her love for the outdoors with people living with developmental disabilities.  She had just completed her Black Diamond Pro climbing certificate. But May 11th was a day that would change Kara's life forever.  On her second climb of the day, Kara fell 8 meters (25 feet) and suffered an L2 spinal cord injury, leaving her paralyzed from the waist down.  She never moved into that apartment and she never drove that new car again.
After months in the hospital, including numerous surgeries and countless hours of painful rehabilitation, Kara was ready to go home.  She wasn't sure what her future held and how she was going to move forward in the face of unimaginable physical and emotional challenges.  Fate intervened, and Kara was introduced to handcycling and immediately fell in love.  A sport that requires tremendous strength, endurance, and unbelievable determination, handcycling gave Kara a goal.  That goal grew into a way of life as Kara devoted hours to training pushing herself to be the best athlete she could be. 
In the last five years Kara has faced numerous obstacles, from surgeries to rediscovering her independence and identity, but handcycling kept her grounded and focused.  It channeled her love for the outdoors and gave her a port in the storm.  She pushed the envelope with her training, impressing her trainers and friends with feats of physical strength, her Instagram shows her out on the road during every time of the year.  Her love for the sport is palpable and inspiring.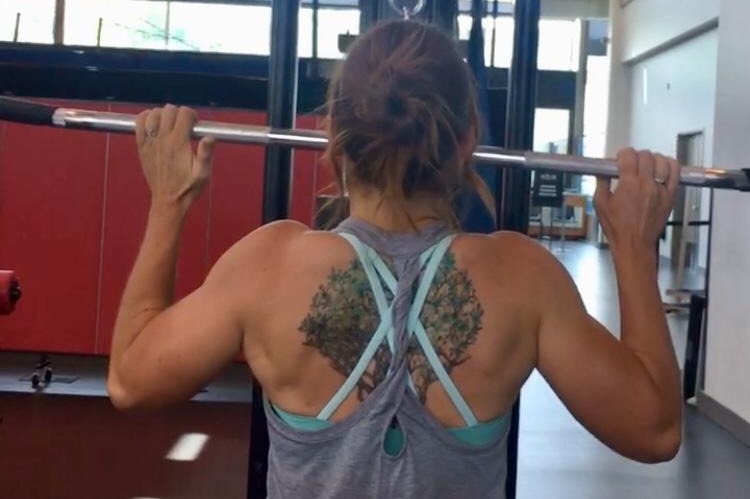 Soon, Kara's dedication to handcycling helped her progress to the high-performance level where she began to compete in provincial and national races. Her competitive character meant that she set her sights on the national championships. And this June; after 4 years of hard work, of training 20 hours per week, of battling back form the surgeries, setbacks and the growing pains of adapting to a new way of life; Kara won the Canadian National Championships! Beating her opponents by an incredible 14 minutes in the road race and by 3 minutes in the time trial, while keeping up with some of the top athletes from the male elite category. This made her the fastest woman in Canada and the current Canadian champion. A result that earned her an opportunity to compete in the World Championships as part of the Canadian Next Generation team.
Her Dream
Throughout her incredible journey Kara has always stayed true to her identity of being active, determined, and optimistic. Traits that have helped her reach the goals she sets for herself. Kara is determined to continue the journey and has set her sights on a new goal:
Her dream is to represent Canada and compete in the 2020 Paralympic games in Tokyo!
She wants to qualify for several world cups along the way and is ready to give it everything she has to make it happen.
How to help
To reach her goal, Kara will have to race at a level where the quality of her equipment will make all the difference. When Kara came across the finish line at the Canadian Championships this June her fellow competitors were amazed that she made such good time considering the quality of her bike.  "Imagine what you could do with a faster bike," one of her fellow racers said.  For people living with a disability, specialized adapted sports equipment for recreation or competition come with a very high price tag. The financial assistance that exists in Canada only addresses a small fraction of the costs.  Individuals are expected to pay outrageous amounts out of their own pockets just to stay active or to follow their passions.
Up to this point Kara has managed to achieve amazing results by using standard equipment, which she initially had to borrow due to the high costs of ownership.
To make the next step in realizing her dream, we want to help Kara get a Carbon RevoX handcycle, a proper racing bike that comes at a cost of    $16, 000.00.
This bike will give Kara the chance she deserves to compete against the fastest women in the world.
Those of us closest to Kara feel that for every time she pushed us to climb higher, to explore an unmarked trail, or to get on our bikes even though it was snowing, we owe it to her to help her achieve her dream, and because of your generous donations and support we will be able to do just that.
Please help us send Kara to Tokyo to cross the finish line for Canada!!