When I had my first premature baby in 2016, I was terrified. As a first time mom, I worried about every single thing. My baby was taken away as soon as he was born, and every day doctors and nurses would tell me what was going on and how they were treating it, and there wasn't a thing I could do. In 2018 when it happened again, the anxiety didn't get any easier, even though I'd been through it before. As a mom you always worry about your kids, and when they need some extra help from medical professionals, it's easy to feel stress, anxiety, but most of all, a sense that you can't control anything around you and that you can't do anything to help your child. When our firstborn was in the NICU London, ON, the nurses told us about "Kangaroo Time." They explained that infants born prematurely seemed to do better when skin-to-skin time was practiced (or Kangaroo time). This improves oxygen saturation, respiratory rates, and body temperature. Finally, I felt like there was something I could do to help. My husband and I spent hours in that chair doing skin to skin time when both of our children were in the NICU, and at least we could hold onto the idea that we were doing everything we could possibly do for them to get started on the right foot.
When we were transferred to the Owen Sound hospital (which was closer to home), we found that the NICU there did not have the same kind of chairs that promoted Kangaroo time. Although we continued to try to do skin to skin as often as possible, we were in straight back chairs and body parts would quickly become sore, numb and in pain. 
To pay it forward to other NICU parents, I am hoping to raise money to purchase a second reclining "Kangaroo Time" chair for the Owen Sound NICU. These chairs are extremely expensive due to hospital sanitation protocol, which is why the goal is $5100.00. My hope is that some other parent who is lost and scared will have something good to focus on as they spend those hours skin to skin snuggling their little tiny new humans. 
Link to Kangaroo time Chair here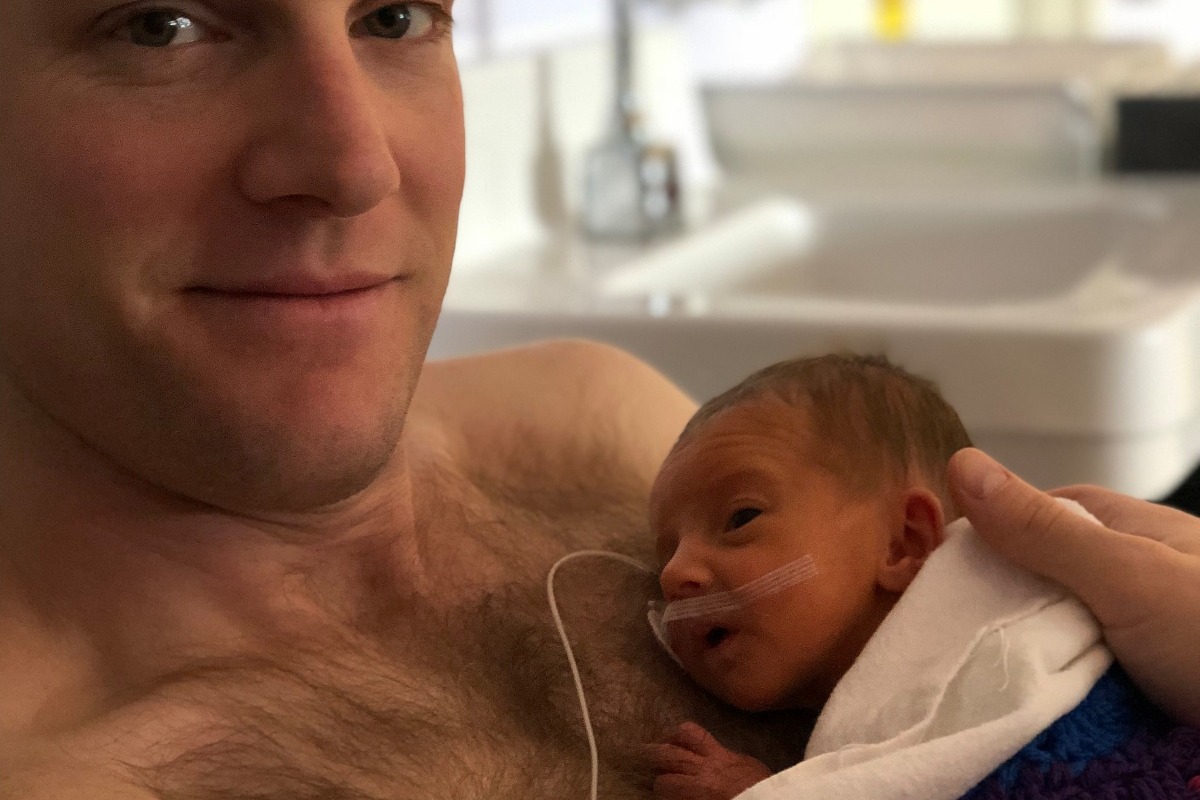 Organizer