Kaitlyn "Moe" Rosensteel - Unexpected Tragedy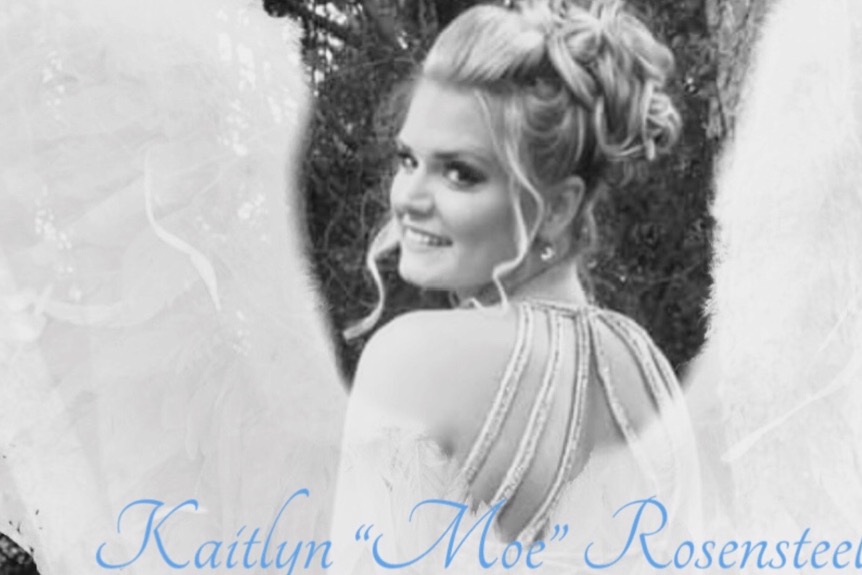 Written and shared by Moe's father Ed:
It has been outright overwhelming to see how many people she has come across and touched a part of their life. We raised her to be kind and thoughtful of others and she by far has exceeded everyone of those expectations. We ask those to honor her by taking what made her special to you and incorporate that into your life so her spirit may live on through what those actions are and not just memories.

My Wife and I are not sure how we are going to move past this. Time heals all wounds they say but this is not a wound but our daughter's life  and it was ripped from us. Moe is one of the three loves of our lives. I lost my friend, my thanksgiving prep cook, my designer, my travel partner and my daughter. I love her so much it hurts to write these words. I write them to try and heal and try to let people know who she was and what made her special.

Our family thanks you for your support in this sad time.
Kaitlyn "Moe" Rosensteel is the daughter of Shelley and Ed Rosensteel. Moe was enjoying her first week out of school since graduating from Ringgold High school last week. While fishing with friends at Mammoth Park in Mount Pleasant, Pa, Moe's life was cut short by a single bolt of lightening. Moe parents, Shelley and Ed work at Monongahela Valley Hospital and have spent their entire lives helping others. Working in a small community hospital we feel, our co workers, Shelley and Ed, need our help now! The purpose of this gofundme is to lessen the financial burden of Moe's unexpected death. Any way that you can help this amazing family that we all love will be greatly appreciated. If you cannot donate at this time, please share with as many people as you can, and please....keep Shelley, Ed, Keli and Clay in your thoughts and prayers! ❤️ 
Update 6/14/19 7:30pm 
We are all overwhelmed by the outpouring love and support from everyone. Although no amount of money will ever ease the loss of a child and sister. We hope that Shelley, Ed, Keli, and Clay are comforted by the fact that so many people love them and are praying for them during this difficult time. Love to all that have donated and shared this post. Please continue to keep this loving family in your thoughts and prayers today and always!
Organizer and beneficiary