Forty Rescued Korean Dog Meat Farm Dogs & Puppies
On 30 April 2019, K9 Global Rescue raided a dog meat farm in South Korea after receiving information about the location from several people in Korea. Over a three day period, K9GR removed approximately forty dogs and puppies from the farm, and permanently shut the farm down. Currently, the dogs are in two emergency shelter locations in Korea receiving constant care.  
Upon intake, each dog was cataloged, photographed, and documented prior to being taken to an emergency vet for treatment and testing. All dogs came back negative for Parvo, Distemper, Lepto, and other common diseases. One dog was positive for Coronavirus, one for Lyme disease, and three were positive for Heartworm. Treatment for any identified issues was started on those dogs immediately.
Within 24 hours, the veterinary bills were over $7,000USD just for the initial visits and testing for close to forty dogs. Eighteen stayed for observation at the vet for a week, which cost another $6,000USD. Every dog has been vaccinated for Rabies and DAPPv, which added another roughly $3,000USD. 
We constructed a heavy metal enclosure emergency shelter facility to hold the dogs safely until they can meet the requirements for travel out of Korea for adoption. We are going to be spaying and neutering as many of the dogs as possible while in Korea at a cost of $200-500USD per dog. Additionally, the dogs are going through approximately $200USD in food a week in Korea. 
The costs  above do not reflect travel to the dogs new homes, nor the airline approved crates that they will travel in. This will increase future costs for the project, and we estimate that by the time this case is over, it will cost close to $50,000USD to get these dogs into their furever homes.  We have not factored in the cost to actually come to Korea, and the associated costs in Korea in that figure for our team on the ground. 
It is estimated that close to 2,000,000 dogs a year in Korea are brutally tortured and killed for the dog meat trade. For these lucky dogs, they have been spared that gruesome fate. They were let down by humans all their lives, and it is our duty to not allow humans to fail them again. We are proud to say that this is one farm that will never again see another dog in any of the cages. Where there once was death  and unspeakable suffering, there is now grass growing and silence in the air. 
K9 Global Rescue is a 501c3 charity per IRS guidelines. All donations made are fully tax deductible, and ever dollar raised goes to mission costs to help these dogs. No member of our team, including our executive team, receives a salary for doing what we do.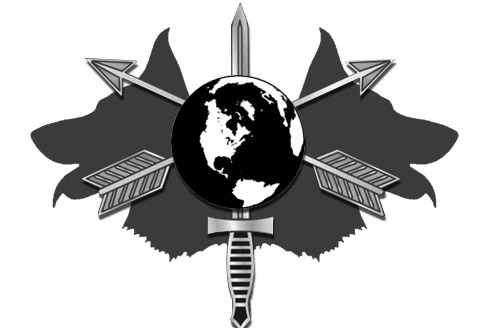 Organizer

Registered nonprofit
Donations are typically 100% tax deductible in the US.