#BringJodieBack! - Chronic Lyme
#BRINGJODIEBACK 
BringJodieBack
Story
Jodie has always been bubbly, high-spirited and ambitious, but over the last few years, the underlying suffering and illness she has been struggling with has caused tremendous sadness for our family. 
After 6 years of hurdles and challenges, misdiagnoses and tests, we finally now know the enemy we are facing. Jodie has been diagnosed with Chronic Lyme disease including Neuroborreliosis (Borrelia spirochetes in the brain/body), Bartonella and Babesia co-infections along with Chronic Inflammatory Response Syndrome. If there was increased awareness and resources directed towards the disease, her diagnosis may have come a lot sooner. And her treatment may have been a lot simpler.
Jodie is only 25 years old, but has been housebound & mostly bed bound for the past year, needing 24-hour care. She has an extensive list of debilitating physical and neurological symptoms, relying on her parents and aids for her everyday living. 
Lyme disease is a bacterial infection typically transmitted by ticks. It can affect any organ of the body. If left undetected it can prove extremely serious, and potentially fatal. 
Jodie's Lyme has passed her blood brain barrier,  working its way into different body systems including her brain, central nervous system, heart, joints and gut. Without appropriate treatment fast, Jodie could develop life-threatening complications. 
Unfortunately there is not enough research into Chronic Lyme disease and their co-infections to establish an effective treatment protocol under the current U.K. medical system (see our
Treatment page
on website for more details). 
This is why we need your help. 


Fortunately, despite the lack of treatment options within the NHS, there successfully trialed private options. Our aim is to make these options
available to Jodie
.
We are aiming to raise £20,000 - £30,000. The more we raise the more treatment Jodie can access, increasing her chances of remission from #ChronicLyme. The sooner we can access treatment for Jodie, the more positive the outcome will be.
My parents and Jodie have spent around £15,000 collectively over the past few years navigating her rapidly declining health. As a lot of businesses have experienced, my parents have also had to deal with drastic financial loss during these troubling times. We are hoping you can help us to raise funds to
supplement the costs
for Jodie's Lyme treatment undertaken by my parents. 
Seeing this debilitating disease progressively break down the same beautiful and loving sister I drew my own strength from has
broken my heart
. 
As well as getting Jodie treatment, it is also our wish that our website  and Jodie's story raises awareness of this devastating disease, aiding positive change and movements towards a standard long-term treatment in the future within our state medical system. 
I believe with our collective effort we can provide Jodie the treatment she needs, and
bring Jodie back
to her full vibrant self. 
Many thanks
Aidan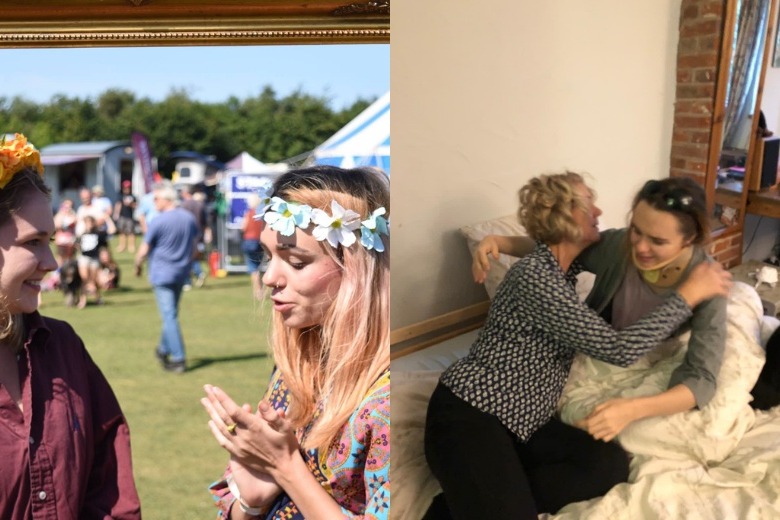 What will Jodie use these funds for?
After Jodie's initial treatment at the London Lyme Clinic, she has moved to a top lyme consultant in Washington. This is due to her gut infections meaning antibiotic treatment is no longer an option for Jodie. Her lyme consultant in Washington was highly recommended as she has a brilliant success rate with treating Chronic Lyme Disease using a range of both traditional and alternative treatments tailored to each individual patient. 
The more funds we raise the more comprehensive Jodie's treatment protocol will be for a higher chance of a remission from Chronic Lyme Disease and her co-infections. 
Thank you for reading, if you would like to learn more about chronic lyme please head to our website

www.bringjodieback.com


** If anyone would like to make donations via paypal instead please send to
just-smile-@hotmail.com
- we will update any donations made this way onto the Update section ** 
If you want to organise your own fundraiser e.g. cycle, running, swim in the sea, or online event please email
[email redacted]
Organizer