Justice pour/for Nicholas Gibbs
[English follows]


Nicholas Gibbs est décédé le 21 août 2018 lors d'une violente intervention du Service de police de la Ville de Montréal.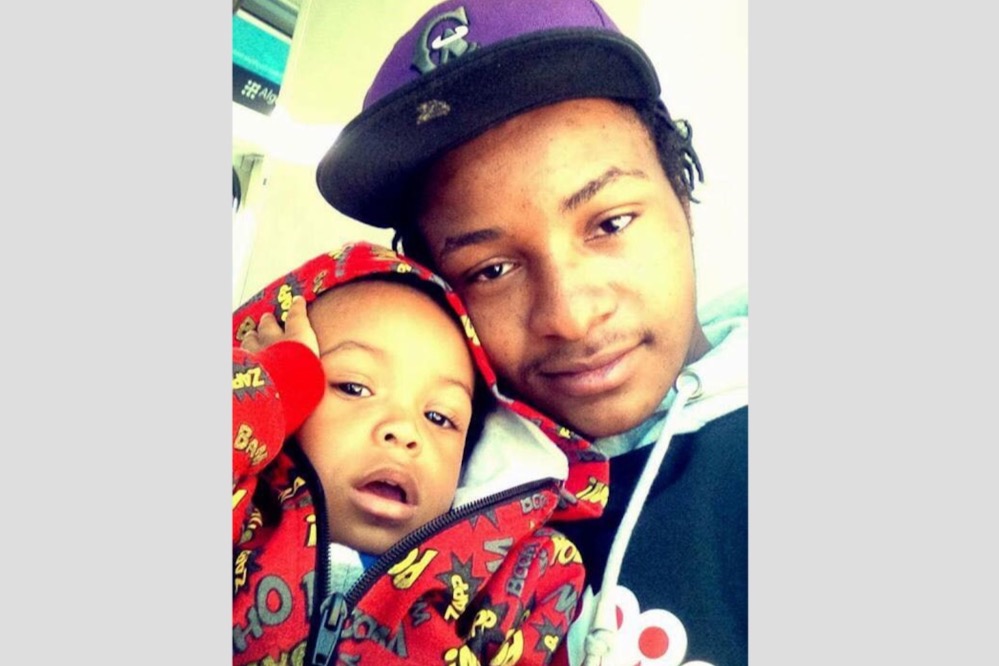 Une partie de cette intervention a été filmée.

Dans ce très court laps de temps, les policiers ont usé d'une force démesurée en faisant feu cinq fois sur Nicholas, dont deux coups de feu alors qu'il avait le dos tourné.

Cette violence s'inscrit dans le continuum habituel d'intervention qui entraîne trop souvent la mort de personnes vulnérables, noires et aux prises avec des troubles de santé mentale.


Pourquoi donner





Cette campagne de sociofinancement vise à permettre à la famille Gibbs de poursuivre leurs démarches judiciaires contre la Ville de Montréal. Cette poursuite vise à mettre en lumière les comportements hautement inadéquats des policiers, entre autres, envers les populations vulnérables.

La famille Gibbs a besoin de votre soutien. Nicholas laisse derrière trois enfants bas âge. Tous ses proches sont aussi profondément affectés. Si plus d'argent est amassé, d'autres besoins pourront être comblés.
Pendant ce long processus, les familles des victimes de la police n'ont droit a aucun soutien de l'état autrement offert aux victimes d'actes criminels. Les enfants et les proches de Nicholas Gibbs ont donc aussi besoin de votre appui pour avoir accès aux services de soutien psychologique après une morte aussi violente que subite. 
Erma, la mère de Nicholas, habite juste à côté de l'endroit ou son fils a été tué. Elle a d'ailleurs à sa charge l'un des enfants laissés orphelins de père. Erma vit dans le quotidien dans un lieu hanté par la violence de cette soirée. Elle a besoin de soutien financier pour déménager dans un logement qui lui soit abordable et qui lui permette de laisser ces fantômes derrière elle.
Ensemble, donnons. Partageons.
Pour que cessent ces morts violentes et injustes.





****************************** *****************************


Nicholas Gibbs was killed on August 21, 2018, during a violent intervention of the Montreal Police Services. 

Part of this intervention has been filmed.

In this very short time, police officers have used unreasonable force. They've shot at Nicholas five times, including two shots fired while he had his back turned on them. 

This violence is part of the usual intervention continuum that often results in the death of people who are vulnerable, Black and dealing with mental health issues.
Why donate
This crowdfunding campaign seeks to support the Gibbs family in their legal procedures against the City of Montreal. This lawsuit aims to shed light on the police's highly inappropriate behaviour with vulnerable populations.

The Gibbs family needs your support. Nicholas is survived by three young children. His friends and family are also deeply affected. If more money is raised, other needs will be addressed.
While this long process unfolds, families who have lost someone to the police are not eligible to any of the state support normally granted to victims of criminal acts. As a result, the children of Nicholas Gibbs and his loved ones need your support to be able to access the psychological services they need after such a violent and sudden death. 
Erma, Nicholas' mom, lives right next to where her son was killed. She has the custody of one of Nicholas' children. Erma lives her daily life in a place haunted by the violence that unfolded that night. She needs financial support to move in another affordable home, so she can leave those ghosts behind.
Together, let's donate, and share.
May such violent and unjust killings finally end. 
Fundraising team: Famille Gibbs - Comité de soutien (5)
Emilie Nicolas 
Organizer
Raised $300 from 6 donations
Montréal, QC
Will Prosper 
Team member
Raised $433 from 8 donations