Hit and Run Victim, Adolf Galvan lost his life Thursday, September 4th, 2014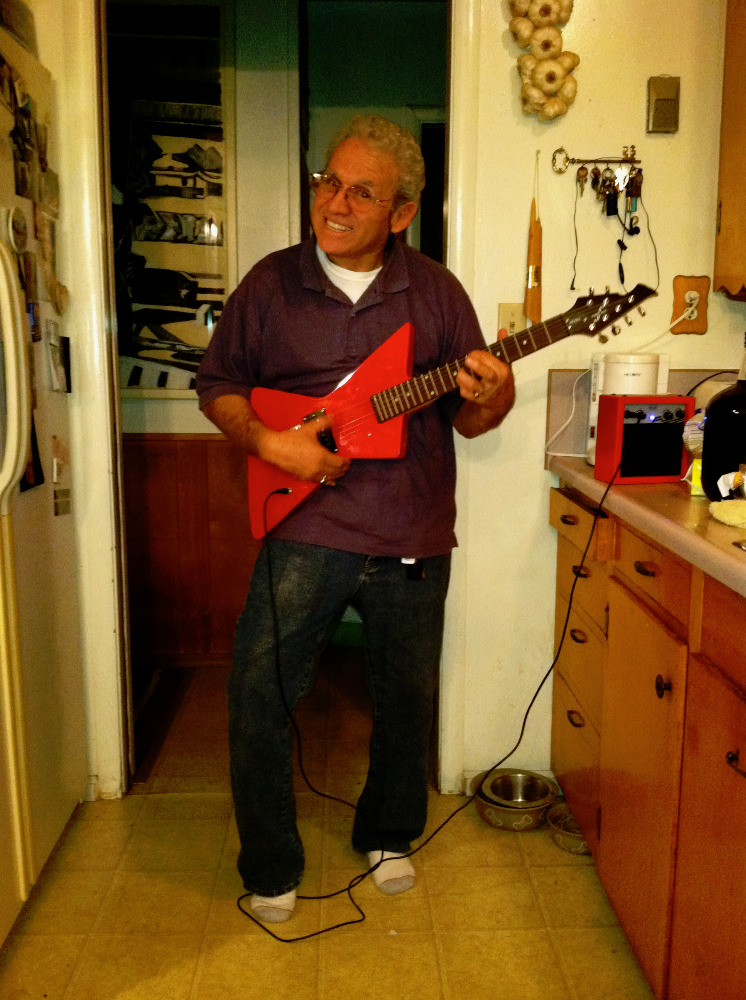 On August 24th 2014 Adolf Galvan and his family's lives changed in an instant. While standing next to a parked car, Adolf was hit by a truck speeding down Pacific Avenue. His body was thrown nearly two car lengths breaking most of his bones, fracturing his skull and damaging nearly every internal organ. The driver yelled out the window "I don't have insurance" and fled the scene of the crime, leaving Adolf in the road clinging to life. Thankfully witnesses called for help and he was airlifted to Santa Clara Valley Medical center where, despite all odds, he survived and remained in extremely critical condition for 12 days. Adolf's daughters and close family friends were with him round the clock at the hospital, caring for him and hoping for him to recover. Ultimately, the wounds were too severe and he lost his battle on September 4th.
Meanwhile, the driver of the truck was in police custody for less than 24 hours and has been FREE & DRIVING on $10,000 bail since the accident. The only charge filed by the DA was a  felony hit and run(No DUI despite being grossly intoxicated upon arrest, No Reckless driving despite the fact that she was speeding, and No Vehicular Manslaughter). Joanna Steele has shown no remorse or regard for her actions and was actually LAUGHING in the court room during her arraignment.   
Adolf was 70 years young! Not your "average" senior, he still worked full time, loved life, and was very active. He loved fishing, golfing, playing cards, joking with friends & spending time with his family. An Army Veteran, Adolf worked hard his entire life, providing for his family and helping those around him. He owned Fargoe Glass, a small business in Soquel, for 40 years; always doing his part to contribute to the community by donating to local charities and sponsoring local sports teams.
Adolf is survived by three beautiful daughters, Dorothy Galvan, Rebecca Galvan, and Victoria Galvan Harper, as well as three grandchildren, Declan(age 5), Bryce(age 2) and Alina(4 months). He was a father, a brother, an uncle, a grandfather and a devoted friend. He will be missed by many.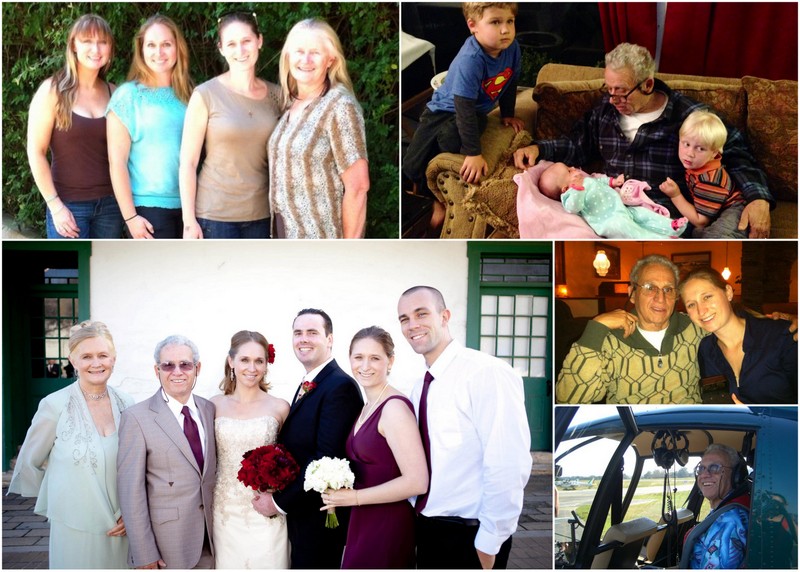 How can you help?1. Contribute to Adolf's Memorial Fund. His funeral costs have not yet been covered and every dollar is appreciated!
In addition to his funeral expenses, any additional money raised will go toward the medical bills and other personal expenses incurred as a result of this tragedy. The driver had minimal insurance which is not expected to cover much, if anything.
If you would like to send a card to the family or prefer to write a check please send them to:   
The Galvan Daughters      c/o Fargoe Glass    4950 Soquel Drive    Soquel, Ca 95073
       *Please make all checks payable to Rebecca Galvan     
2. Attend the next court date Friday, November 7th at 8:30am.
The family is asking that people gather at the front steps of the courthouse at 8am wearing white shirts.
3. PLEASE ask the DA to pursue the MAXIMUM sentence under the current law!
You can read CA Vehicle code 20001 here.
Ultimately we would like to see the law changed, so that there are separate charges and penalties for a hit and run resulting in 'serious bodily injury' vs resulting in 'death'. Under current law it is the same charge regardless of the outcome.
4. SHARE this story! Ask others to help this family seek justice.
Imagine if your dad was run down in broad daylight, thrown nearly two car lengths and left for dead by a wreckless drunk. Under the current law, that person would be out DRIVING and FREE to go about their lives less than 24 hours after being taken into custody. It is OUTRAGEOUS! It is UNACCAPTABLE! It is heartbreaking, and we MUST do better, not just for this family, but for all families devastated by drunk drivers.
http://m.kionrightnow.com/oakland-woman-pleads-not-guilty-in-hitandrun-that-killed-soquel-business-owner/28320810
http://www.santacruzsentinel.com/santacruz/ci_26630459/felony-charge-filed-fatal-downtown-santa-cruz-hit
You may be wondering who I am, or why I started this site. My name is Laura Greenland. I am a close family friend of the Galvan Sister's, and knew Adolf for most of my life. I started this fund because much like their father, Dorothy, Rebecca and Victoria are generous, loyal, and fiercely independent. I knew that they would never ask for help or a penny from anyone; but, like so many friends, I wanted to find some way to help and show them support in a tangible way. The original intent of this site was to raise money to support Adolf in his recovery, but since his death, the goal has become raising money, awareness and seeking justice.
Every penny raised here goes directly to the girls and will help to cover the cost of Adolf's funeral and medical bills. Please show your love and support, not just for Adolf but for his daughters as well by contributing to this fund. We cannot change what has happened, but we can help to lighten the burden on his daughters as they navigate life without their father.
Your financial support, cards and comments have been a tremendous source of strength and comfort in what is an almost unbearable situation. Please continue to share this story and ask others to do the same.
Thank you for your generosity, consideration, and support for the Galvan Daughters.
Adolf's Funeral was held Saturday, September 13th at Ave Maria Memorial Chapel, in Watsonville California. You can read his obituary here:
Adolfo (Adolf) Vasquez Galván July 6, 1944 - September 4, 2014
Hoyt & Hufford Real Estate

Oceanview Casino Benefit Tournament
See all
Organizer
Laura Fox Greenland
Organizer
Soquel, CA