Jornada de Salud-Comunidades Indígenas-Venezuela
La
Fundación Tierra Blanca
, es una ONG  conformada por voluntarios de distintas profesiones de la salud (medicina, odontología, bioanálisis) y de periodismo. Desde 2015, nos hemos dedicado a la atención de comunidades desatendidas de Venezuela, específicamente comunidades indígenas del territorio nacional. 
--
Tierra Blanca Foundation
is an NGO, made up of volunteers from different health professions (medicine, dentistry and medical technology) and journalism. Since 2015, we have been taking care of underserved communities in Venezuela, specifically indigenous communities in the national territory.
Actualmente, queremos realizar nuestra quinta macro jornada donde nuestro objetivo es atender a más de 1500 personas, habitantes de las comunidades del sector Parguaza, Municipio General Manuel Cedeño, Estado Bolívar - Venezuela, durante 10 días (03 - 12 de enero del 2020). 
Los habitantes de estas comunidades pertenecen principalmente, a la etnias indígenas Huottöja (Piaroa) y Jiwi, estas personas no disponen de ningún centro hospitalario o ambulatorio cercano, y para poder llegar recibir atención médica de cualquier tipo, deben recorrer largas distancias hasta llegar a los ambulatorios más cercanos, los cuales quedan a más de 2 horas en vehículo.  Esto genera que muchos de los casos de emergencia no puedan ser atendidos oportunamente.
Cabe destacar, que existen comunidades a lo largo del río Parguaza, a las cuales solo se les puede acceder por vía fluvial y gran parte de estos habitantes, no cuenta con las posibilidades de este transporte.
Enfermedades como: infecciones respiratorias, infecciones parasitarias, enfermedades de piel, infecciones virales, aquejan diariamente a nuestros habitantes, sin tener al alcance de atención médica, estas enfermedades se instauran y desarrollan cuadros clínicos severos. 
Es por ello, que un grupo de 40 profesionales y estudiantes de la salud, además de periodismo, plantea llevar atención médica, odontológica y servicios de laboratorio a estos habitantes que año tras año esperan no ser olvidados.
--
Currently, we want to make our fifth day, where our goal is to serve more than 1500 people in communities of Parguaza sector, General Manuel Cedeño Municipality, Bolívar State, Venezuela, for about 10 days (January 3rd – 12th, 2020).
Inhabitants of these communities mainly belong to the indigenous ethnic groups, Huottöja (Piaroa) and Jiwi. These people do not have any hospital or ambulatory nearby to get medical attention of any kind.  They must travel long distances to reach the closest ambulatory, which could be more than 2 hours in vehicle. This means, that most of the emergency cases cannot be attended in a timely manner.
It should be noted that there are communities along the Parguaza river, which can only be get by river and many of these inhabitants do not have the possibilities of this transportation.
Diseases such as: respiratory, parasitic and viral infections, so as skin diseases, afflict our inhabitants every day. If they do not have proper medical conditions available, they will develop severe clinical symptoms.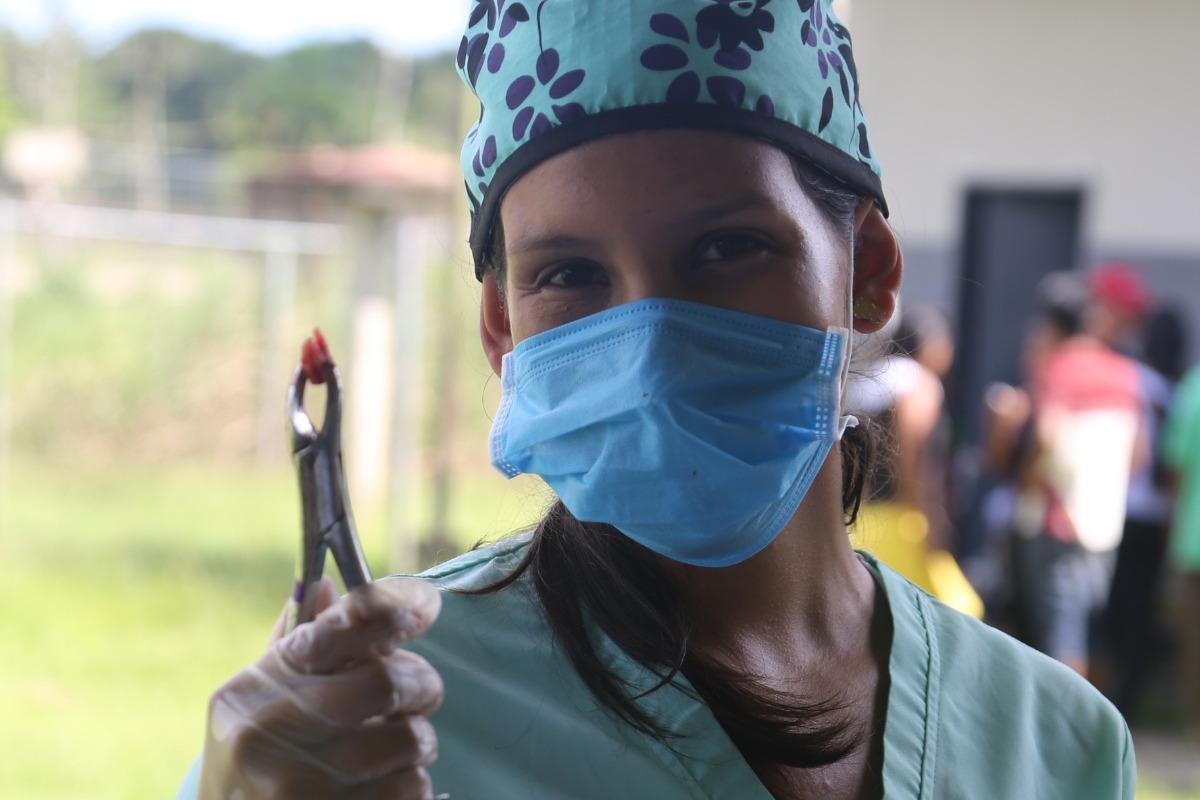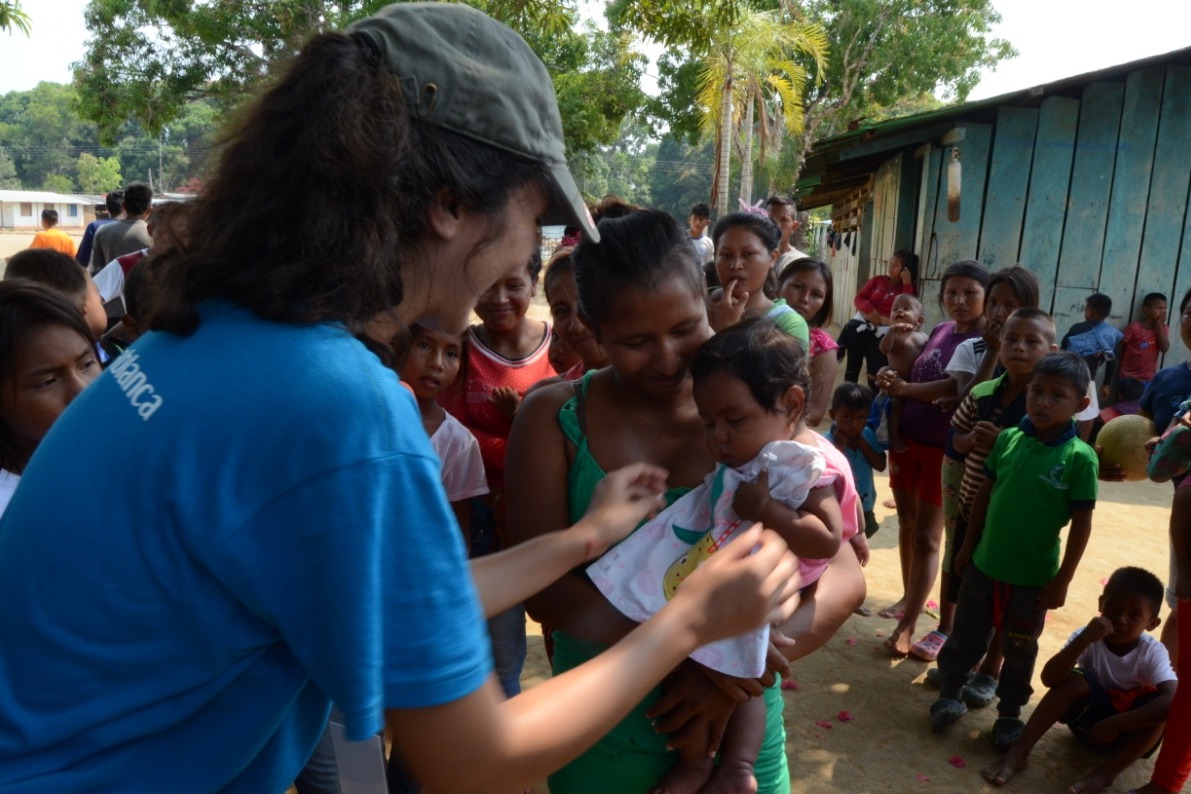 Ayúdanos a continuar llevando a cabo esta labor que realizamos de manera gratuita.
Por ser una Fundación sin fines de lucro y realizar trabajo
VOLUNTARIO,
solicitamos tu apoyo para cubrir los altos costos del transporte. 
Con tu colaboración, estarás ayudando a llevar esperanza de una vida mejor a las comunidades más necesitadas de nuestro país.
¡De antemano gracias por tu aporte!
--
Help us to continue carrying out this non-profit work .
For being an ONG with non-profit objectives which is doing
VOLUNTARY
work, we must cover expenses such as transportation. This is why, we are asking you to help us covering this elevated amount of money. 
With your collaboration, you will be giving hope for a better life to the most undeserved communities in our country.
Your
HELP
means
LIFE
.
Thanks for your contribution!
* Para más información sobre nuestra organización, puedes acceder a nuestra página o nuestras redes sociales:
* For more information about our organization, you can access to our website or our social media:
Web:
https://www.fundaciontierrablanca.org
Patreon:
https://www.patreon.com/TierraBlancaFoundation
Facebook: 
Fundacion Tierra Blanca
Instagram: 
@fundaciontierrablanca
Twitter:
@fundatierrab
E-mail:
[email redacted]
WhatsApp: +584127778111
Organizer
Eleumir Peña
Organizer
Orlando, FL