Jason, Jolie and the Jackalopes
Hey there, good lookin'! In case you didn't know her (but I bet you already do), I'd like to introduce you to my best friend: the rockabilly sweetheart, burlesque queen, and country songstress Jolie Goodnight Gracey Musick.
From a colorful and treasured Austin musical family, Jolie has been writing songs, singing, and performing all her life. She recorded her first album, Say Goodnight Gracey, after the passing of her father Joe Gracey. A true member of the Texas music pantheon, Gracey had an immeasurable impact on Jolie's life and art. He and honky-tonk heroine Kimmie Rhodes filled Jolie's childhood with poetry, showbiz, and song, directing her towards her current path. And to add to their inspired influence, Jolie met fellow Texan and music lover Jason Musick in 2005. They were married shortly after and enjoyed 12 years of souped up, six-cylinder romance, creating art, countless memories, and a beautiful 9 year marriage together. A standout moment for the pair was forming Jolie and the Jackalopes, a real gone-country, jump-blues band together in 2016.
An infinitely dedicated husband, Jason Musick worked three jobs to support their family, allowing Jolie the opportunity and comfort to express herself creatively full time, singing jazz, country swing, and rockabilly or performing burlesque, showcasing her showgirl style, and acting in theatre. 
Before our very much loved Jason passed away unexpectedly in an accident in October of last year, Jolie and Jason had made plans to travel the world sharing their music and their words together. So. In his physical absence, it's time to give Jolie and the Jackelopes a chance to take Jason to all those special places musically and honor Jason's memory by funding a new record.
Here's where you come in.
This shit sucks. We all cried together in front of Jason's hot rod. And elsewhere. A bunch. We celebrated him in living and passing over Lonestar, all manner of music, and across endless stories and laughter. In considering a way to move forward, it seems Jolie, the Jackalopes, you, and I all know the best thing to do: give their work the chance to live on. 
Your gift will allow the Jackelopes the honor of starting 2018 running by writing, recording, pressing and touring the next iteration of everything Jolie and the band have to offer, starting as soon as March.
If you can contribute a few bits, or hell, a few hundred dollars, it would go a long way to help the most wonderful woman I know create some kick-ass art. Your support means the moon and the stars to us, and all of us appreciate your reading this far.
Couldn't be more grateful.
Love,
Steph Denson and The Calamity, a Chicago based non-profit who loves and cherishes Jolie and the magic she creates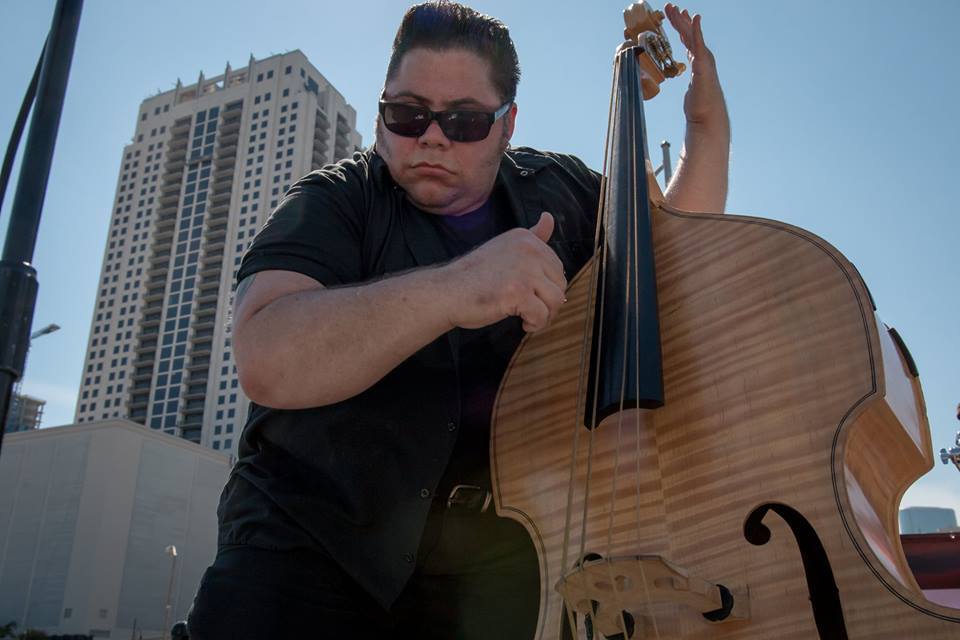 Organizer and beneficiary