Join Justin's fight to beat cancer!
Justin and Michelle's lives were turned upside down when Justin was diagnosed with a rare aggressive cancer back in October 2017. Justin and Michelle are blessed with two amazing children, Aiden, 6, and Madison, 3. They enjoy camping trips together and are always finding a reason to laugh and have a good time.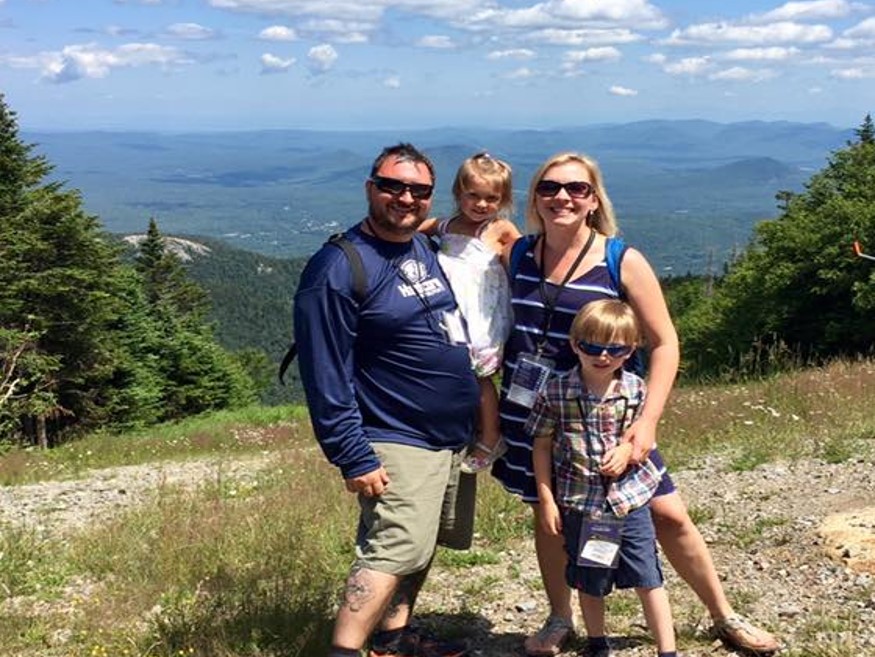 It all started on October 15th, when Justin felt some pain in his left thigh and a lump the size of a baseball. Justin visited a hospital, but was not admitted as they told him it was a bug bite or abscess. Within four days the lump had grown to the size of a large cantaloupe. Justin went to his family doctor and was immediately sent to another emergency room. 
Not knowing what the growth was he was transported to a third facility, Cooper University Hospital. The next day, which was six days from the initial visit, Justin underwent surgery. The biopsy surgery revealed that Justin had sarcoma cancer called Dedifferentiated Liposarcoma, a rare cancer with only 8,500 diagnoses each year. 
The day after his diagnoses Justin had a second surgery to place a port in for his chemo treatments, which started immediately.  Justin fought through the sickness and endured four very tough rounds of chemo.  After months of treatments, he underwent a third surgery the last week of January to remove the tumor. The surgeons needed five hours to extract the large 12-inch tumor from Justin's leg. 
Michelle and Justin are currently awaiting results from the biopsy to confirm that the cancer was killed from his tumor.  After the wound heals he will have to go through six weeks of radiation therapy to make sure no spec of cancer is left behind. 
Thankfully, Justin is on the road to recovery and will be monitored regularly over the next ten years to ensure the cancer is gone from his body.  Michelle and Justin want nothing more than to return to their routines and enjoy life with their children however; even with medical insurance, they are burdened with currently $50,000 and counting in medical bills. We are hoping to raise funds to help with these exorbitant costs so they can focus on Justin's recovery and enjoy life with their children.  For as long as we have known this couple, they are always the first to lend a helping hand to friends and family…it's our turn to show them support!
Thank you!
If you would like to send donations directly, please mail to:
The Bach Family
P.O. Box 1126
Elmer, NJ 08318