John Jerkins(JJ) Transplant Journey
John Jerkins has always put others first whether it be with his family, friends and partner Cheryl or when he was serving his country - he was an Army pilot for 6 years, had a long career with the Sheriff depts in Tampa and Central FL  (27 yrs) and spent 10 years flying for private contractor Pegasus.  He is an avid UF Gator fan attending games whenever he got the chance. John has a love for all things outdoors especially hiking and biking.  
In December 2015, John Jerkins was diagnosed with Idiopathic Pulmonary Fibrosis (IPF). IPF is a terminal disease that causes permanent scarring in the lungs with no known cause or cure for this disease. Life expectancy without a transplant is approx. 3-5 years after diagnosis.
Early on John began taking experimental drugs to help keep the disease from progressing . This worked for about 9 months before his breathing got harder and John had to start using an oxygen tank periodically to supplement his own oxygen intake.  
As the disease attacked John's lungs he had to give up some of his independance and things he loved like hiking and riding his bike. 
By May 2017, John's breathing had deteriorated so badly, he required a high level of supplemental oxygen 24-hours a day. Regardless of his activity level - sitting, talking, and even sleeping were now difficult tasks. After numerous testing and medical procedures, John was placed on the transplant list.  16 days later on July 10th, his doctors decided he needed to be admitted to the ICU.  John's lungs were barely functioning and he had maxed out his home oxygen system. The doctors feared the disease had reached its terminal stage and new lungs were needed quickly.  
That same day before he was admitted to the hospital, he got the call from the lung transplant team, they had found a set of lungs for him. At 1:15am on July 11th, they took him to get his new lungs. 10 hrs later, John emerged with a new set of healthy lungs!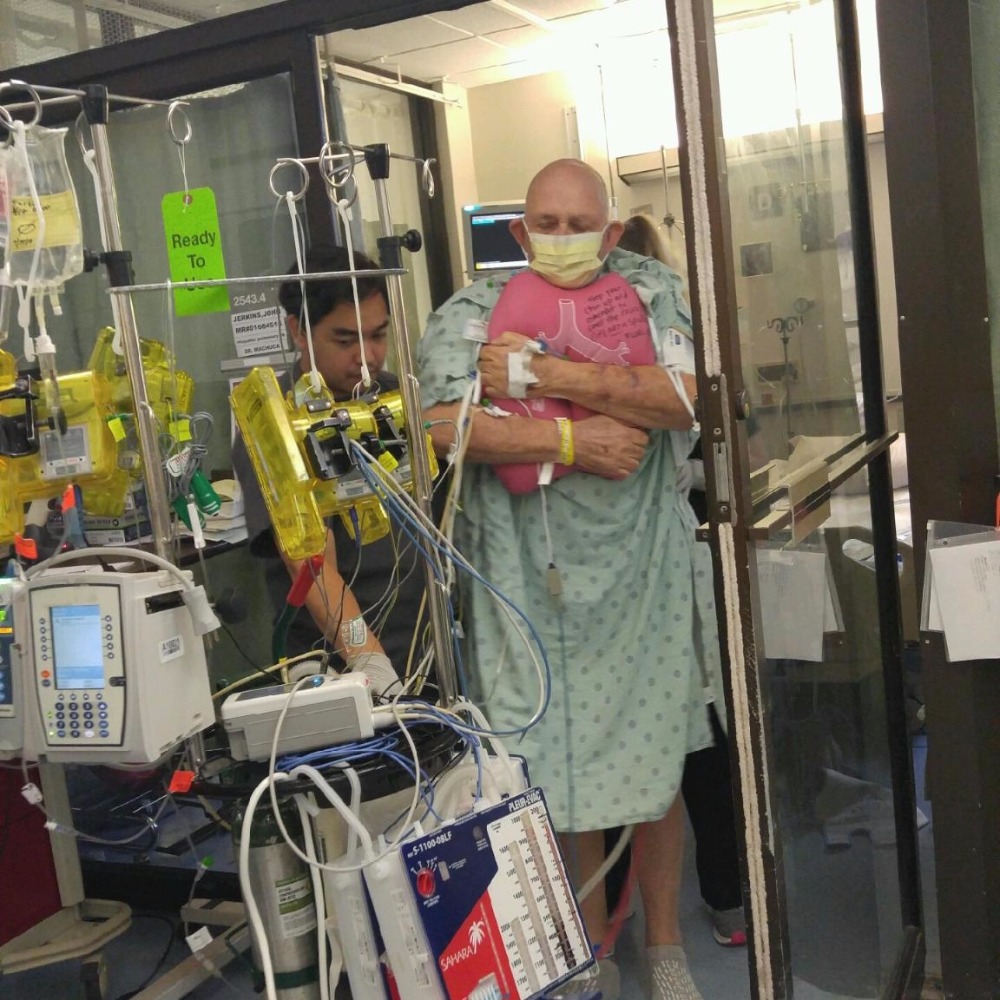 Although insurance will cover a large portion of his expenses, John and his family, will incur significant out-of-pocket costs for his critical anti-rejection medications, rehab & caregiving as well as other expenses that may arise during his recovery. He has a long road ahead of him, and we appreciate all the help and support that he can get,
Please consider making a donation and keeping John and our family in your thoughts and prayers during this difficult time. All donated funds will go directly to help John cover these costs.
Thank You Sincerely For Your Consideration and Generosity. And a very special thank you to the donor's family for giving John a new lease on life.

Organizer