O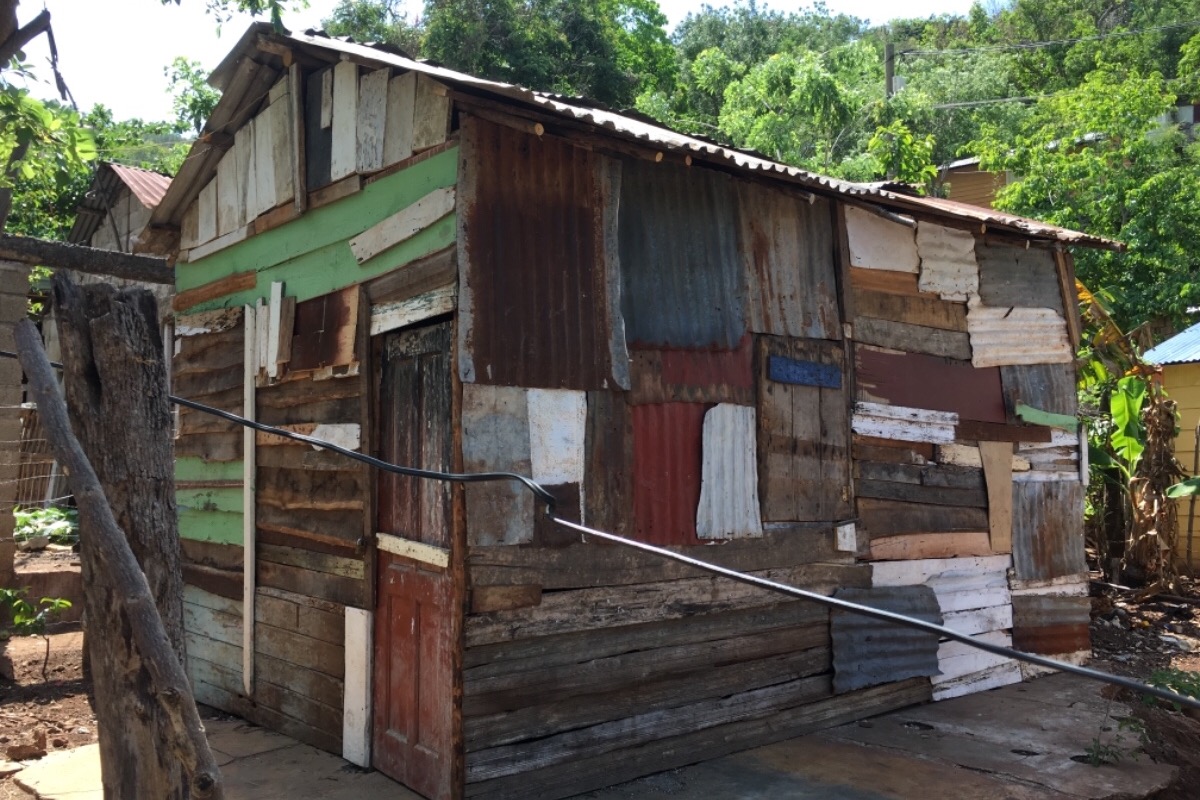 https://m.facebook.com/tearsdr1/
Dear family, friends, colleagues, and the entire community abroad
My name is Dr. Joe Pham, and I'm a dentist in Albany, Oregon. I am seeking your support for the construction of a dental clinic in the impoverished community of Maria Auxiliadora, Dominican Republic.  This dental clinic is part of a larger Health and Wellness Center being built and operated by T.E.A.R.S. Ministry, a non-profit Christian organization that has been serving and supporting Maria Auxiliadora for the past 20 years.
Holistic Programs:
T.E.A.R.S. ministry works alongside the community on identified and holistic priorities such as education, water purification, youth sports initiatives, and church relief programs. Their preschool, primary and secondary schools in Maria Auxiliadora provide quality education to over 600 community children. The high school was built in 2017 out of recycled shipping containers with the hope of seeing more students have access to secondary education and graduate from high school.  In addition, T.E.A.R.S. ministry provides two free meals a day to these students; meals which many children would not otherwise receive.   
Unmet Priority:
Although the needs in this community are enormous, the most pressing needs are in the areas of basic dental care, along with medical and mental health care.  When children in this community suffer from severe dental pain and infections, they do not get treatment because their families do not have access to dental care or the financial resources to pay for care.
My Background:
So how did I come into this picture?  My family fled war-torn Vietnam and immigrated to America in 1975.  It was only through sponsorship that we were able to flee Vietnam, and sponsorship provided us a safe place to live, healthcare for our family, and allowed me to have an education.  A family that didn't know me gave me this life-changing opportunity and I want to reciprocally give back to others. My first dental mission trip to the Dominican Republic occurred 20 years ago, yet I left with a feeling of overwhelming sadness because the need was great and there was no sustainable care.
Partnerships Established:
Fast forward to today where I have seen firsthand how T.E.A.R.S. is making a difference in the lives of the Maria Auxiliadora people.  Through extensive campaigning by T.E.A.R.S., the Dominican Republic's Ministry of Health has agreed to provide the community of Maria Auxiliadora with a full-time dentist (and pay her wages) if T.E.A.R.S. can provide the infrastructure and build the dental clinic.  We have undertaken a thorough assessment of the infrastructure required for the proposed dental clinic, interviewed the assigned dentist, and held meetings with a dental supply company, local dentists, and the Director of the Dental School in La Vega, a neighboring city.  Establishing these partnerships will ensure the sustainability and impact of the clinic for years to come.
Current Opportunity:
I am partnering with T.E.A.R.S. to ask for your help because we are so close to making this sustainable dental clinic a reality.   Your financial support will assist in the building of the infrastructure of the new dental clinic within the Health and Wellness Center, provide two fully equipped dental chairs, sterilization rooms, cabinetry, x-ray units, computers, instruments and supplies, along with bathrooms, a reception area for the clinic, two medical examination rooms, and one counseling room to support mental health care.
Committed Partners:
Our commitment to the dental clinic will be long-term.  T.E.A.R.S. has the expertise to oversee the construction phase of the clinic, while I, along with other partners, will provide ongoing operational oversight.  We plan to bring dental and health teams from North America to the clinic in Maria Auxiliadora on a periodic basis to further support this community. The projected start date for the new dentist in the Maria Auxiliadora dental clinic is August 2019 when the students return from summer break.
Thank you so much for your time and consideration in supporting a sustainable, free and high-impact dental clinic for children and families in the community of Maria Auxiliadora. Please share this campaign letter with your family, friends, and others. To get this campaign started, our family is pledging to match the first $10,000 dollars raised in support of this project.  
"If you have faith as a grain of a mustard seed, you will say to this mountain, 'MOVE!', and it will move....and NOTHING will be impossible for YOU!"  --- Matthew 17:20
With your support, we can move mountains. We can truly make a difference in the lives of children and families in this community.
T.E.A.R.S. Ministries is a 501(c)(3) tax-exempt charity. All gifts are tax deductible to the full extent allowed by law.
God bless you and thank you again for your time and consideration.
Sincerely, 
Joe Pham
Organizer
Joe Pham
Organizer
Albany, OR

Registered nonprofit
Donations are typically 100% tax deductible in the US.