Our family asks for your support in raising funds for Joseph Becker in his most recent battle with cancer.  Our Joe-Joe has fought both lung and brain cancer and now is battling cancer that has infiltrated his spine and has stolen the use of his legs.
PLEASE help our
#Superman
get whole again!
After admission to Christ Hospital in Oak Lawn for routine back surgery at the end of May and a month in recovery, Joe was regressing and not improving. In early July doctors notified us that the cancer had returned in both his spine and his brain. Immediately Joe began radiation treatment and will soon undergo immunotherapy. After several trips to the hospital, therapy, medication and altering our home for the mobility of a wheelchair we are engaging the help of our family and friends to support Joe's fight. The medical bills, deductibles and cost of care are quickly adding up. We ask for your support in this time.
Please
SAVE THE DATE
of Sunday, October 21st for a Bears vs. Patriots Benefit for Joe.
THANK YOU
for taking the time to read Joe's story and for any help you can provide! Whether it's a monetary donation, time, services or giveaways for our benefit we appreciate any and all help. 
Please feel free to reach out to Pamm (wife), Jessica, Jamie and Jackie (daughters) for any and all questions!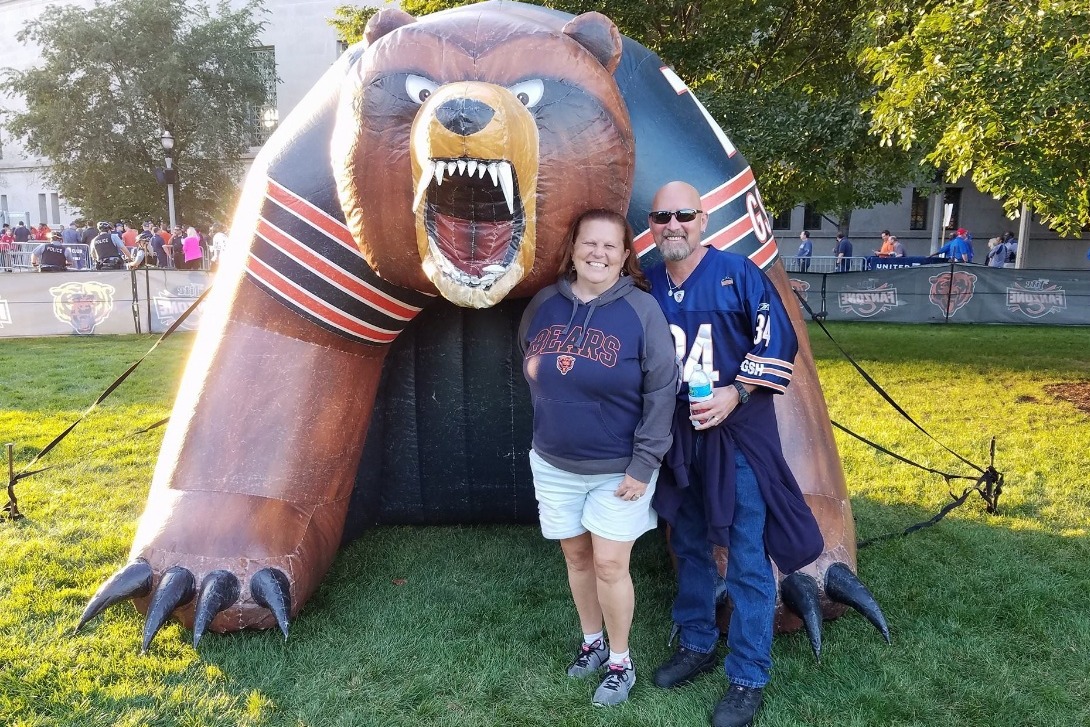 #SuperJoeJoe #FuckCancer

Fundraising team: Fundraising team (3)
Jackie Molina 
Organizer
Raised $2,790 from 28 donations
Burbank, IL
Jamie Molina 
Team member
Raised $2,807 from 33 donations
Jessica Kelly 
Team member
Raised $2,650 from 20 donations