Help Aspiring Law Student Succeed
Hello and thank you for taking the time to read my campaign; I am in need of your help. 
I have seen this fundraising website achieve many dreams and hope that it can accommodate one more.
I have wanted to be an attorney ever since I was 13 years old. I remember a specific incident that occurred in high school. I was in my 9th grade history class and having a debate with my teacher, Mrs. Judy Fike. I had written a research paper on the conspiracy that surrounded the death of the late Marilyn Monroe. I argued that I had found FBI reports that confirmed her death was attributed as a result of her affair with Robert and John Kennedy. Now, Mrs. Fike admired Mr. John F. Kennedy. The fact that I challenged his family's integrity in my research, helped me to develop a strong backbone in efforts to go against my teacher's views. That is when I knew that I had discovered my true passion: providing defense to individuals who cannot defend themselves, even if it means to go up against all that is known to be true. You could call that, justice.
My name is Jessica. I am 25 years old and I currently reside in Phoenix, Arizona. I am a first generation college graduate to parents who immigrated to the United States from Mexico and Argentina. I graduated in December of 2012 from Arizona State University with a Bachelor of Science degree in Political Science and a certificate in International Studies.
I do not come from an affluent family and everything we have achieved has been through hard work and sacrifice. However,  I would not have it any other way. It makes the end result that much sweeter.
My father came to this country, leaving two years of medical school behind in Mexico, to start selling oranges in the United States. He most recently was a Finance Manager with Ford, without a college degree. That's the American Dream.
In  2009, my parents divorced and I had to find my way to pay for my education. I did not have any financial support from my family while in college. I worked and went to school full-time. However, I always tried to find a job that would benefit me in my future endeavors.
One job that I held was that of a Residential Review Board Chairperson for Barrett the Honors College. Essentially, I was a judge and implemented sanctions upon my fellow peers who were found resonsible for infractions committed in the residence halls of the university. My concurrent employment was that of a Compliance Assistant for The Law Offices of Joseph Pezzuto, a debt collection law firm in Phoenix.
Since I was an out-of-state student at Arizona State University, my "Parent Plus Loan" covered the majority of my tuition, whatever was left over after scholarship and grants. In 2012, my parents lost their job when the recession hit California. Even though I was making timely payments, hence my work history listed above, my funding was cut in my senior year of college. It seemed that my future was bleak and that I would not be able to graduate.
I climbed the faculty ladder in desperation and was able to schedule a meeting with the Vice President of Arizona State University, Dr. James Rund. Dr. Rund was one of the most caring and understanding individuals I had ever met in my educational career. I explained to him what had happened and he worked with me. He wanted to see me graduate and put me on a payment plan with ASU that would be most convenient with my income. At this time, I owed almost $30,000 directly to the school. Thanks to Dr. Rund, I was able to graduate timely in December of 2012.
Since then, I have been employed with The Fendon Law Firm. I am a paralegal for Matt C. Fendon, an attorney who focuses his practice in Worker's Compensation. The Firm handles Social Security Disability Benefits along with some Employment Law Consultations as well. My dream to be an attorney has not expired, but has rather continued to flourish since I have been employed with them. I have made so many valuable connections and I am very thankful for each and every one. 
In February 2015, I took my Law School Admitance Test. I scored a 151. It is not the best score, as it is out of 180, but it is definitely a workable score that will get me into law school. I have amazing letters of recommendations from those professionals that have been supporting me throughout this journey of mine. I am ready to start a new chapter in my academic career, law school. However, I have one minor issue holding me back, my transcript. 
As you may recall, I owed almost $30,000 to Arizona State University. Since this is money I owe to them directly, my diploma and transcript are being held from me. Therefore, even though my credentials are ready and lined up, I still cannot apply for law school because I cannot provide my transcript. This is where your help comes into play.
I currently still owe the school about $23, 500. I would have a lesser balance, however, I still pay about $600/month in school loans. This student loan game sure is not easy, but it will be fruitful in the end. 
I ask for anything you are able to donate to my cause. Any amount is appreciated as I will have that much more than before. I may not have a serious medical condition, but that does not mean that this is not for a serious cause. We all have different needs and desires and this is mine. I aspire to become an attorney and need your help to do it. You will not be throwing this money away, but rather will be helping a fellow person in need. If you help my cause, it will be an investment for you. You will be directly helping the future of tomorrow. I promise you that I will never forget you as you will have contributed to what I have become. I will always have the best interests of my clients and fellow Americans. My goal is to eventually represent you as a Congresswoman and do my due diligence. 
I love and admire each and every one of you. Thank you all of you. Gracias, mi familia.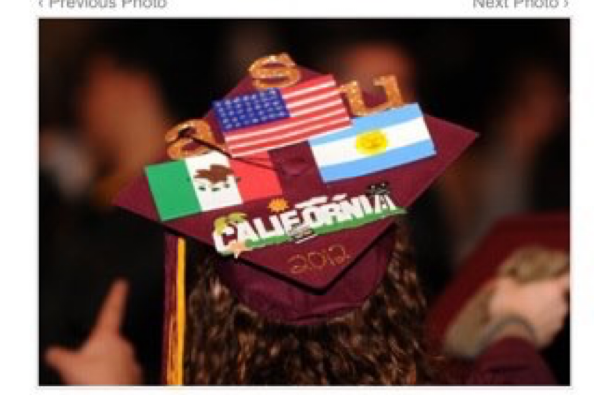 Donations

Organizer
#1 fundraising platform

More people start fundraisers on GoFundMe than on any other platform. Learn more

GoFundMe Guarantee

In the rare case something isn't right, we will work with you to determine if misuse occurred. Learn more

Expert advice

Contact us with your questions and we'll answer, day or night. Learn more