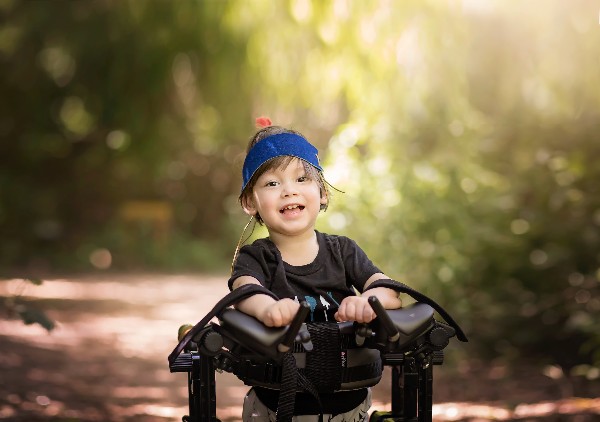 We are trying to raise money for my son's medical expenses and equipment. Specifically for his therapy and his mobility chair/stroller.  
Our son Joaquin is now 3 years old and will be starting school this year.  He was born 3 months premature and had a right grade 3 and left grade 4 brain bleed. He spent 4 months in the NICU where he underwent 3 neurosurgerys. He has a VP shunt and a feeding tube.  Joaquin has needed speech, occupational, and physical therapy since going home. But the program, which helped with the therapy expenses, ended at his 3rd birthday this July. Unfortunately, he still needs these therapies as he can not do things for himself or speak.  For these same reasons, we are in need of a mobility chair/stroller as Joaquin grows.  Our insurance does not cover this type of equipment.  Joaquin will need this chair for school and will help us greatly with his transportation. 
All and any donations will help and be greatly appreciated. Thank you!
Organizer