Three years ago, Jim was diagnosed with stage three Non-Hodgkin's Lymphoma. He has been through three chemo treatments and is currently on his fourth. Each time, Jim has suffered from the many side effects of chemo, including losing his hair, his sense of taste, extreme fatigue, and bouts of nausea. Unfortunately, none of his previous treatments have resulted in long term remission, but we are all praying that this time it will.
Jim is a hardworking, loving family man. He and Julie have been married for six years, and he is a wonderful stepfather to Chelsea and Connor, who he treats as his own. He has taken on all of his health setbacks with an unshaken, positive attitude. His strength is truly something the rest of us look up to. In Jim's own words, "Through all of this, it has been the love of friends, family, and especially my wife, that has gotten me through the cancer treatments." 
In mid-December, Jim will undergo a stem cell transplant. He will be spending three weeks at Detroit Henry Ford Hospital, which sadly means that he will be spending Christmas at the hospital, away from his family during the holidays. His first week will consist of a heavy dose of chemo to kill the cancer and his white blood cells at the same time.  The next two weeks in the hospital are to make sure there are no infections or reactions to the transplant. Once he is released, he will need to be quarantined at home for thirty days with many strict rules to follow. He will not be able to cook, clean, pet his dog, or even sleep in his own bed.
As you can imagine, the treatments Jim has already received, plus the extensive hospital stay, will have a strain on the family's financial resources. Looking ahead, there are still many unforeseen costs associated with the stem cell treatment. To make their situation even more difficult, Julie lost her long-time job and reliable, comprehensive health insurance at the end of 2019.  As a result, we have started this GoFundMe page to help cover the costs of treatment for Jim. Whether your gift is large or small, we are so grateful for your kindness and generosity. You can be assured that all gifts will be used to help pay the expenses related to Jim's cancer treatment. 
If you would prefer instead to mail a donation directly to Jim and Julie (versus online giving), or would like to send them a card with your good wishes, please email Beth Bronson (Julie's sister), bronsfam-at-comcast-dot-net, for their home address. We also ask for your positive thoughts and constant prayers for Jim's success with this next, and hopefully final, step in his cancer journey. 
Cancer sucks...and it is also unfortunately draining in many ways: physically, financially, mentally and emotionally.  Let's help lift Jim and Julie up as much, and in any way, that we can!  Again, we thank you for your support!
Thank you for your consideration!
Sincerely,
Jim's loved ones, AKA Team Tapley <3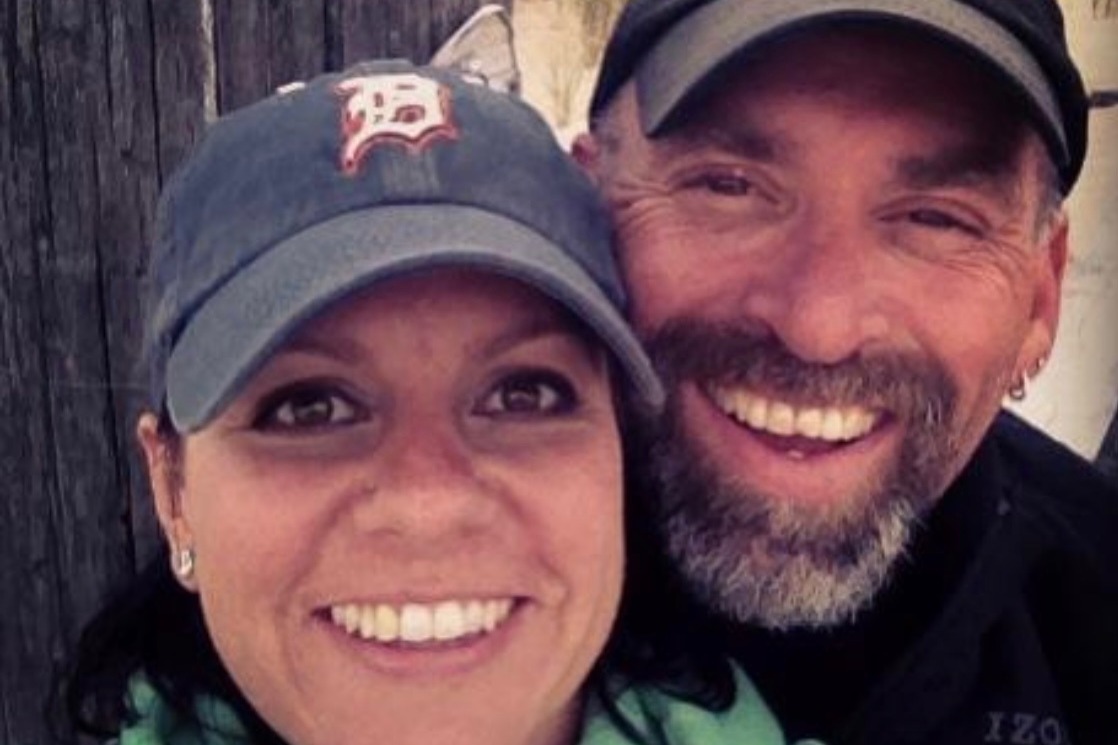 Become the first supporter
Your donation matters

Fundraising team: TeamTapley (5)
Beth Olszewski Bronson
Organizer
Grand Rapids, MI
Lauri Colegrove
Team member