Barbara Calderon medical expenses
In English .... y luego en Español
Barbara Calderon passed away  on January 26, 2016 at the tender 41 years of age. She was beautiful, creative and passionate purveyor of baked goods such as cupcakes to bring joy to weddings and other special celebrations. It also helped make ends meet and workfrom home, leaving her time with her sons & extended  family in a very busy activity schedule.
She was on holiday from Costa Rica, visiting her family that live  in California. On the day of her sudden unexpected event, she was excited to take her sons to Universal Studios in Los Angeles for a day of fun.
En route to the  park she stopped breathing in the car. After first responders rushed to stabilize her , she was transported to the nearest emergency room.   Barbara had gone many minutes without breathing and they placed her in a hypothermic state and placed her in an induced coma to preserve her brain and await for her to recover and respond.
She spent days hanging onto life by machines. Her husband flew from Costa Rica to witness her take her final breath after making the heart wrenching decision of taking her off life support after multiple brain scans and opportunities for her to wake up. She was pronounced as brain dead on January 26th.
Her organs were given for donation and transplanted to waiting patients in great need the next day.
Her passing was due to heart failure that had gone undiagnosed from a congenital birth defect. Barbara had no health or travel insurance. Good Samaritan Hospital (Los Angeles), Emergency room, 6 days of ICU care, Labs & Cardiology expenses have been almost $300,000 dollars.  We have negotiated the bill to $70,000.00 to cover the care Barbara received. We are hoping to reach this goal in the next 60 days. All help is welcomed and appreciated to help alleviate the financial stress of this medical debt.
She was laid to rest in her hometown of Cartago, Costa Rica on Saturday February 6, 2016 with hundreds of mourners gathered to celebrate her short and impactful life.
Barbara is survived  by her loving husband, mother,  two sons, sisters, nephews, and hundreds of family members and friends that will miss her dearly.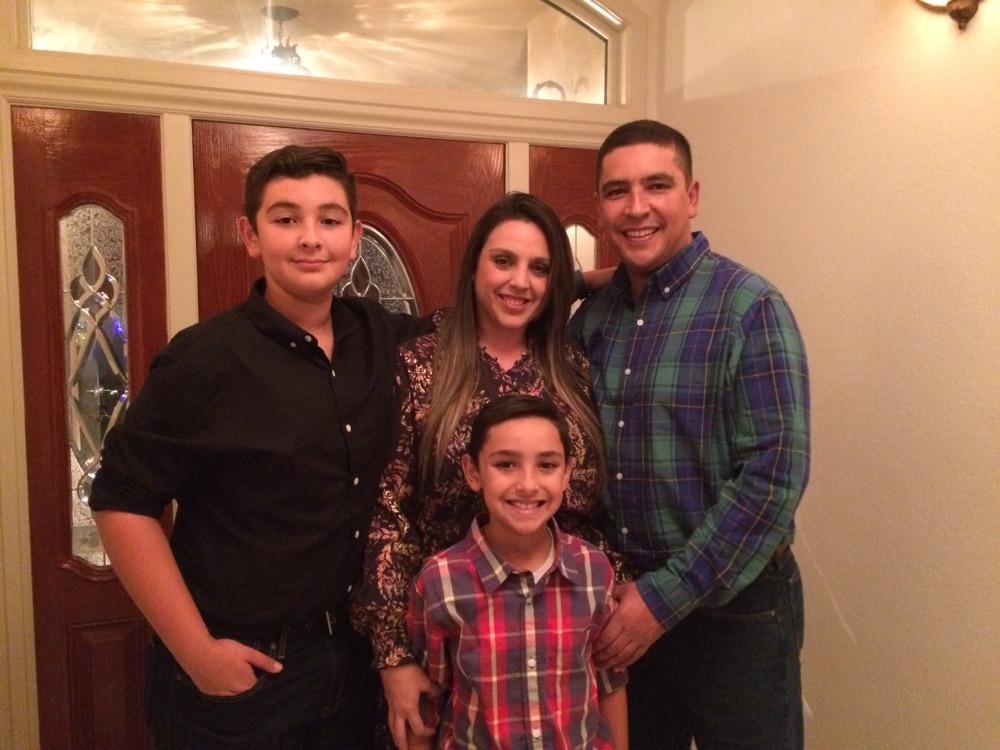 En Español
Barbara Calderón falleció el 26 de enero de 2016. Tenia solamente 41 años de edad. Era bella, creativa y llenaba de alegría las bodas y otras celebraciones especiales con sus bellas y deliciosas creaciones de pasteleria. Ese don le permitió tener suficiente tiempo con sus hijos mientras ayudaba a proveer por su familia.
Barbara estaba de vacaciones  visitando a su familia que vive en California. En el día de su evento repentino e inesperado, estaba muy contenta de llevar a sus hijos a Universal Studios en Los Ángeles por un día de diversión.
En el camino al parque dejó de respirar en el coche. Después de que los paramedicos corrieron a estabilizarla, fue trasladada a la sala de emergencias más cercana. Barbara tuvo muchos minutos sin respirar y se le coloco en un estado de hipotermia y en un coma inducido para preservar su cerebro y esperar a que se recupere y a que responda.
Pasó días en cuidados intensivos. Su esposo voló de Costa Rica para presenciar su último aliento. Ella fue declarada con muerte cerebral el 26 de enero.
Sus órganos fueron dados para donación y trasplantados a necesitados pacientes en espera el día siguiente.
Su muerte se debió a una insuficiencia cardíaca por un defecto congénito no diagnosticado en vida. Barbara no tenía seguro médico o de viaje. Good Samaritan Hospital (Los Ángeles), la sala de emergencias, 6 días de cuidados intensivos, laboratorios y gastos de Cardiología han sido de casi $ 300.000 dólares. Hemos negociado  $ 70,000.00 para cubrir el cuidado recibido de Barbara. Estamos con la esperanza de alcanzar este objetivo en los próximos 60 días. Toda ayuda es bienvenida y apreciada para ayudar a aliviar el estrés financiero de esta deuda médica.
Ella fue enterrada en su ciudad natal de Cartago, Costa Rica el sábado 6 de de febrero de, 2016. Cientos de dolientes se reunieron para celebrar su corta e impactante vida.
Le sobreviven su amado esposo, madre, dos hijos, hermanas, sobrinos, y cientos de miembros de la familia y amigos que la extrañan mucho.