Jenn's Medical Trip to Africa
Family and Friends,
First, thanks for being my friend.  And if you're my family, thank you for putting up with me thus far :) Second, I'd like to ask you to consider supporting me on my up and coming adventure.  As many of you followed, I was able to volunteer in rural Africa last year as part of a small medical team. My church partnered with Musana Community Development Organization to deliver healthcare to underserved communities in Uganda.  Our small team, partnered with Musana staff, was able to meet and deliver care to over 1,200 patients!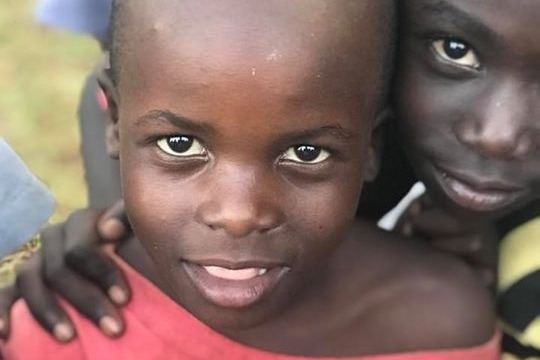 I have read that part of having an impact during short term mission trips is not only about your time there the first time— but about returning for a second time, and a third time.... etc., so long as your heart is in the right place.  Building relationships and cultivating trust is very important.  Delivering health care is a big deal— but showing up and meeting and spending time with people? Many times, that is just as big.  Life in America has been interesting to say the least this past year and I wasn't sure I would be applying for this year's trip.  But God has plans for me—and those plans involve going back to the place that truly changed my life last year. I am overwhelmed with joy because I was selected for the team this year-- and I can't wait to serve!
The primary focus of this years trip will be to offer my nursing skills, along with other healthcare professionals who offer theirs, to come along side the local Musana staff again to deliver medical care to those in need in rural villages.  Our team size is 14 and consists of doctors, nurses, a pharmacist and other advanced practitioners.  Our trip dates are October 28th-Novemer 8th. We will be based in Iganga, Uganda and surrounding smaller villages.
While I am excited to be going back to Uganda and overwhelmed with gratitude to be a part of this team this year —it's a scary time for me.  The people of Uganda are beautiful, kind, hospitable and through them I was able to see Jesus in a whole new light, but traveling to rural areas and being away from home is not without struggle.
There are two different ways you can support my trip: prayer and finances. 
I'd love for you to keep me in your prayers while I'm away. I will certainly need them. My trip is 10 days long. If I can have one person praying for me each day, that would be instrumental. If you are willing to pray for me, my team and our partner Musana, please let me know.
The cost of my trip is steep-- $2,750.
  This covers everything for the entire trip—flights to and from Uganda, ground transportation in country, our drivers to/from the villages and airports, etc., clean food and clean water, our lodging, any additional trip expenses that go along with living and serving in a foreign country for several days.  It is important to note that Musana itself is 100% sustainable and locally run—how amazing is that? Any money I fundraise will go directly towards helping me meet my goal so I can serve this year.  Last year I was able to fundraise about 60%.  This year I need to fundraise a minimum of 75% but I am aiming for full funding at 100%.
There are three ways to donate:
1.       Check/Cash (Tax-Deductible*)—Make a check to: "Flatirons Church" & Memo Line "Jennifer Cook—Musana Medical" or send Cash sealed in an envelope with a note with my name Jennifer Cook
Mail a check or cash to: Flatirons Church 400 W. South Boulder Road, Lafayette CO 80026
2.       Online Website (Tax-Deductible*) through Flatirons Church-- You can select my name Jennifer Cook from the drop down:
https://my.flatironschurch.com/page/465?GroupId=396965
3. Through this funding page (NOT tax-deductible). I will be sending updates to anyone who donates through this page in the update section which will go to your email automatically.  
I ask you to consider donating to help fund this medical trip.  There are so many people and dogs and organizations out there in need and I know your money is so very important to you.  In addition, I know many wonder why I don't "just serve in America?" Poverty in America is very real, there is no denying it.  To me, I serve my patients here in America all of the time and I find different ways to serve in my community. There are also people in Africa that are equally deserving, and God placed them on my heart many, many years ago. I saw first hand last year what poverty in such a rural area has done to those people, And I saw what Jesus is doing in that area (it's MIND BLOWING) and I am called by Him to serve them specifically :) To me, it's a beautiful calling and I am so lucky He placed these people on my heart. 
Thank you so much for your consideration. I can't tell you how much it meant to me to have so many friends and family and even strangers help fund my trip last year. Each dollar is noticed equally and my heart is overwhelmed with the support from last year and the continued emails and texts regarding my time in Africa.  I can't wait to share this years trip with you.
Thank you, thank you.
Jenn
To learn more about Musana: 
www.Musana.org
To Read about a couple of our days in the villages last year:
https://jennincolorado.com/2018/11/30/uganda-from-the-beginning-part-2-village-days-1-2/
To learn more about Flatirons:
www.flatironschurch.com
*If you choose to donate via a tax-deductible method as mentioned above (again, these GoFundMe donations are NOT tax-deductible, but the other donation methods are), please note the following:  Contributions to Flatirons Community Church short-term trips are tax-deductible so far as the law allows. While we attempt to honor the specific wishes of all donors, Flatirons Community Church maintains complete discretion and control over the use of the donated funds and is authorized to redirect funds within the ministry.  If you would like to receive a giving statement, please provide an email address with your donation.

Organizer