Jennifer Quesnel - Children's Fundraiser
There are no words to express the deep sense of loss felt by those left to process the sudden and tragic death of Jennifer Quesnel.
Through a devastating loss, the messages, gifts, food, love and kindness received from friends, family, strangers and fellow islanders has been beyond appreciated and brings comfort in these dark times. It's a true testament to how greatly loved Jen was and what a huge hole it has left in the hearts of our island family, and most importantly, her three boys, who loved their mother more than anything in the world.
I can attest that it has brought them great comfort feeling their island family collectively grieving alongside them. They see you - they feel your love.
Jennifer was taken from us, and her boys, during a time of hope for her. She had new dreams and aspirations and felt positive about her future. No one will feel the loss more than her sons Jake, Dan and John Jr and the family has set up a trust fund to continue to care for and support Jennifer's sons as they work through both the emotional and financial strains of losing both of their parents.
As we all try to wade through this senseless and life-altering loss, Jennifer's family and loved ones would like to encourage you to help keep her memory alive by remembering her kind and loving spirit. She was an equestrian, a mother, a wife, a sister, a daughter, a teacher, and a friend to everyone that knew her.
She will be missed beyond measure.
Please feel free to also e-transfer your donations to
[email redacted]
. Provide your name so that we can apply it to the fund account in your name.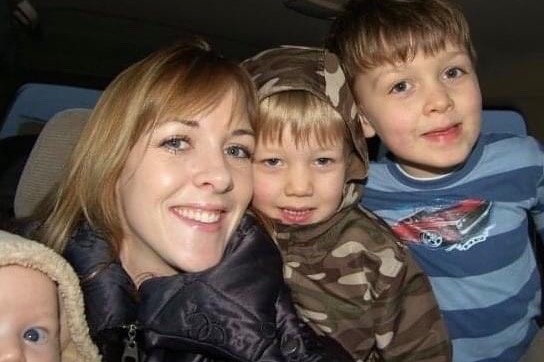 https://vancouverisland.ctvnews.ca/video?clipId=1971800