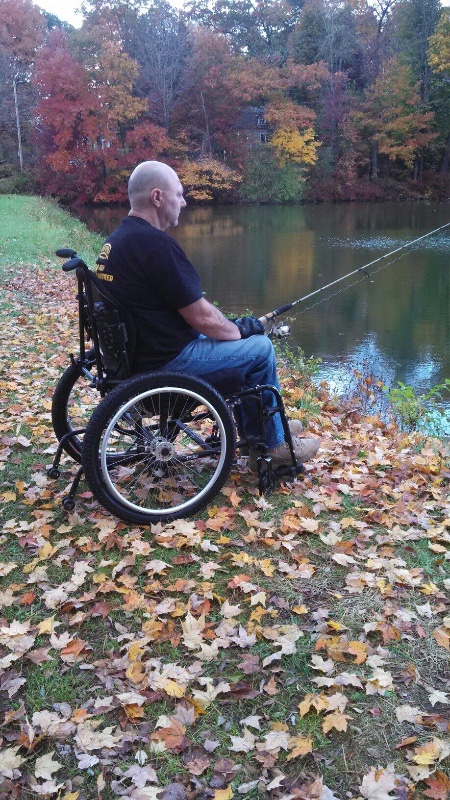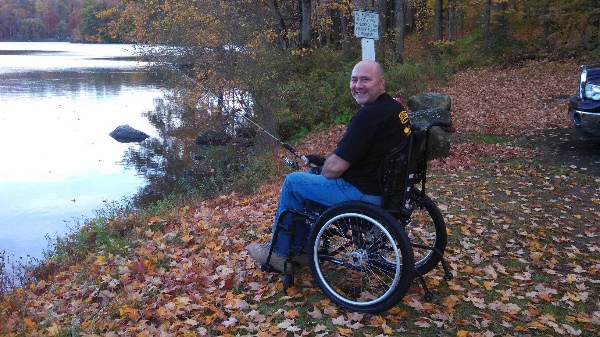 Hello and thanks for taking the time to view this campaign.
         My name is Denis G. Engeldrum, I am sponsoring this campaign in the hopes that we can get my friend Edward Sion into a new "All Terrain Action Trac Wheelchair".
        In September of 2010, Ed was involved in a motorcycle accident that left him an incomplete parapalegic, permanently confining him to the use of a wheelchair.
        This accident forced Ed to take an early retirement from a career he really loved. This created a financial and emotional burden on Ed, and his entire family. Prior to this accident, Ed and his children would spend family time together in the great outdoors. Ed's son Andrew loved to go fishing with his father whether it was lake, stream,  or oceanfront surf casting. Ed's daughter Krista loved to spend time with her father hiking, camping, and horseback riding. Ed and his entire family would spend time together camping and exploring the great outdoors.  Confined to a regular hand powered wheelchair, Ed's ability to participate in these activities has been extremely diminished.
         It is my hope that by raising these funds as soon as possible, Ed and his family can greatly expand their activities together, and fill the void that this accident has left in their lives. 
        Thru the purchase of a "Action Trac Wheelchair", Ed and his family would once again be able to enjoy every outdoor activity together that they once shared, except maybe Ed not ride a horse, but at least be present when Krista does.  Please help this family live a bit outdoors again. 
        To see this family enjoy quality time together again after all they have been thru since the accident, would mean so much to me, and all who love them. Thank you for your help.


Organizer and beneficiary