Travel Expenses to Rome, Italy
For 16 years, I've been dedicated to increasing the profile of women musicians in America and worldwide. As the founder of
Women in Jazz South Florida, Inc.
, I was extended an invitation to the
WIMUST Conference
in Fiuggi, Italy, on July 4-7, 2013, presented by Fondazione Adkins-Chiti: Donne in Musica, where we will discuss the marginalization and omission of women's music in public programming and commissions.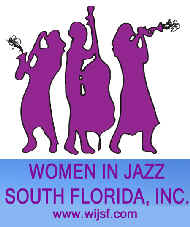 Our organization is an International Honor Committee Member of that 30-year-old organization. We partner with them to promote women musicians, globally. They are waiving my registration and providing lodging and meals. I must raise my airfare and other travel expenses. Your tax-deductible donation to this project will help us help women musicians get more work and recognition.
It is important that we all consciously include women musicians in programming, especially that paid for with public funding. Women pay 53% of taxes on Earth. But women musicians only receive a small percentage of public funding to produce concerts and commissioned music. Therefore, the messages received by society-at-large from women's music are minimal. It is imperative that the messages in women's music be heard and only through a conscious effort will that we change the paradigm of society only hearing the messages in men's music.
I will be one of the few American women at this conference and I need your help to get there.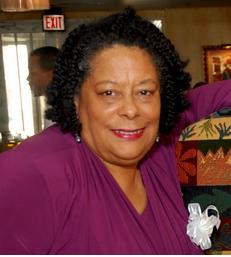 "Music, the sound of the spheres, begins in the womb!" ~ Diva JCSee more about WIMUST at
http://www.donneinmusica.org/wimust/component/content/article/2-non-categorizzato/674-petition-wimust.html
SPECIAL DEVELOPMENT
: Our International President
Cettina Donato
will be participating in vocal workshops for Berklee students at the
Umbria Jazz Festival
. I've been granted a press pass to one of the concert venues and Cettina referred me to a small hotel, where I can stay inexpensively for four days. So, from Fiuggi, I will go on to Perugia for this exciting festival, where I'm sure to recruit some new members and spread the word about our mission and to meet Cettina face-to-face!
See our website at
http://wijsf.org
WIJSF, INC. is a 501(c)(3) non-profit organization that promotes women musicians, globally. Your donation is tax-deductible.
Thank you for supporting women musicians.
Organizer