Jared CANCER-VIVE Stage IV Drive
To begin, we will discuss the present.  I have cancer.  There, just rip the Band-Aid right off and say it.  It still feels weird coming out of my mouth but facts are facts.  The main tumor that was once renting out space in my colon is gone, but it's buddies that spread through out my body are still around and trying to expand their operations each day.  Cancer has spread to my lungs and my rear abdominal wall, and I also have a new arrival found just under my liver.  The one under my liver we are unsure about.  Is it cancer or is it just an aggressively growing scar tissue or something else as result of all the trauma and surgery my body has been through over the last 6 months?  Either way, I still have those little guys in my lungs and abdominal wall that seem to be getting a little bigger each time they are looked at in the CT machine.  
Ok…ok…. you have cancer, so why are you typing this? Bottom line, we have a limited amount of time to seek alternative treatments between Phase I and 2 of Physician Assistant school with the military and need to leave August 20th.
During the past year of diagnosis, treatment, and surgeries, I discovered a few things.  Cancer could care less about your family, your plans, your feelings, or most importantly your life.  It really doesn't care how old you are.  It apparently doesn't read the books when it comes to the age ranges for different types of cancer.  I was diagnosed at the age of 33 with a cancer that isn't even screened for until the age of 50.  Cancer just doesn't care. 
My family consists of my wife of 15 years Christy and daughter Aria who just turned 9 months old.  We had just found out we were pregnant with Aria when not 2 months later we found that I had Stage IV Colon Cancer.  Cancer even ruins celebrations in your life.  We had been waiting the length of our marriage to have a baby.  Now that we are pregnant, here comes cancer.  Oh, and I was also in the last semester of schooling when all this occurred.  Again, cancer just doesn't care… Well, I started chemotherapy soon after diagnosis and was set for 12 rounds.  After 5 rounds my abdomen perforated and I thought I was going to lose all that I fought for and my life.  Christy was 6 months pregnant when I went in for emergency surgery, and the last thing I remembered before they wheeled me back was her saying "Please don't leave us!!"  Due to our amazing God and a very talented surgical team, I survived and continued on with a new accessory: an ostomy bag.  Most would have seen this as a horrible thing, but to us it was a sign that we had survived. Aria, our daughter, was born a couple months later and we felt even more blessed!!!  Our good news kept coming when in November I had my first follow up scan and they found
no evidence of disease
.  This was where I made my first mistake in this battle with cancer.  I thought the battle was won and it was over.  We thought every scan after this will continue being great news and our lives will be happily ever after as if nothing had happened.  Well, I was wrong!!!  I had my ostomy reversed and had follow up scans in March of this year, and they found that the spots the cancer had metastasized to were showing some growth and due to this I would have to get scans sooner than expected.  Two months went by and I had another round of scans.  Well, a couple of the spots they were watching hadn't grown, but one on my lung had, and here comes a new spot under my liver out of nowhere that had grown substantially enough that they now wanted to biopsy it.  Here we go again.  However, this time around Christy and I were much more educated on how cancer works and different treatments and procedures we could use.  I emailed the cancer center and asked a couple of questions due to some concerns I had regarding biopsy and other treatments offered besides chemo and radiation.  I no longer wanted a treatment option that was killing my body while trying to kill the cancer. If you have had chemo, you know how bad it makes you feel, and I wanted another option.  Well, the response I got from them was telling me without treatment I would live probably 12 months. With treatment ,I might get 35 months.  Instead of answering my questions, I was given expiration dates for my life.  This was discouraging to me and turned me even more away from chemo and radiation.  I don't want to just buy time for a couple more months.  My goal is to LIVE and SURVIVE without going through the gauntlet of chemo and it's many side effects. 
Christy and I have done research upon research and found a treatment location that offers us more than just time. More than just you may or may not get a couple more months if you take these meds with damaging side affects.  I want to be here for Christy… I want to be here for my daughter.  I've already been in the Air Force for 17 years, and I want to serve for many more years to come. In no way am I saying traditional medial care is bad or is intentionally harmful.  Why would I believe that since I'm trying to become a medical professional? Like I said, I was saved by the grace of God and some very talented surgeons.  I just cannot go on where the only available traditional treatment option is being treated with medications that cause so much harm to my body and might give me another year or few months of life. 
This treatment does come at a cost though, and we are doing all we can to come up with this money.  Thanks to Dave Ramsey's teachings, we are debt free and have an emergency fund, but now we have depleted our savings to cover half of the treatment (which covers a full year of alternative medical coverage.) We still must cover the other half before we can be seen. We would be traveling to the Hope 4 Cancer Center, which offers more viable options for fighting cancer.  I know nothing is guaranteed and no treatment is 100% successful at treating anything, but I've had my opportunity and experience with chemo.  I want to try something different now. My health is great. I haven't felt this great in years. I want to keep it that way!!
First, we ask for lots of Prayers for Health and Guidance. Second, we ask you to share our story since we need all the prayers we can get. Third, if you feel so inclined, we would appreciate any financial help you can offer. If you would rather donate to us not using this page, please contact directly and we'll give you our contact information.  We know our God is bigger than cancer and with Him we CAN-CER-VIVE!!! God Bless 
Psalms 34:17
The righteous cry out, and the Lord hears them; he delivers them from all their troubles.
Romans 12:12
Be joyful in hope, patient in affliction, faithful in prayer.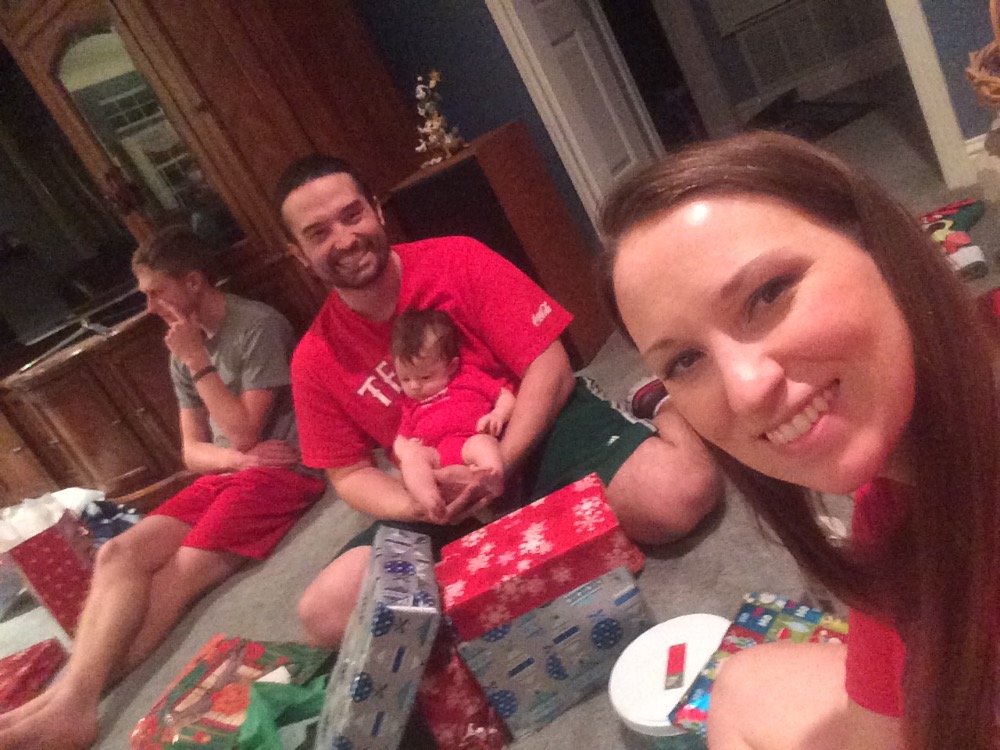 Organizer