Jane Hubbard's Memorial Fund
On August 8th 2018, my mother, Jane Hubbard, died in her sleep at her home in Cornelius North Carolina. She was neither sick, nor distraught. Although it was sudden and unexpected, she left us in peace.
Photo: Jane resting at her home in Cornelius, with her trusted feline companion Fancy Grapes.
I know there are many people whom Jane touched in her life, myself included. Of her many wonderful qualities, Jane brought an overwhelming sense of love and joy to anyone who was lucky enough to have known her. She possessed an enormous amount of compassion and appreciation for life that is unparalleled in any other person I have ever met. She was a piece of work- but she was one of the most entertaining people to be around- always singing and dancing to the beat of her own drum. Even when she had nothing for herself, she was willing to give everything she had to those in need. Even in the face of enormous adversity and challenge, she faced the world with an incredible sense of hope.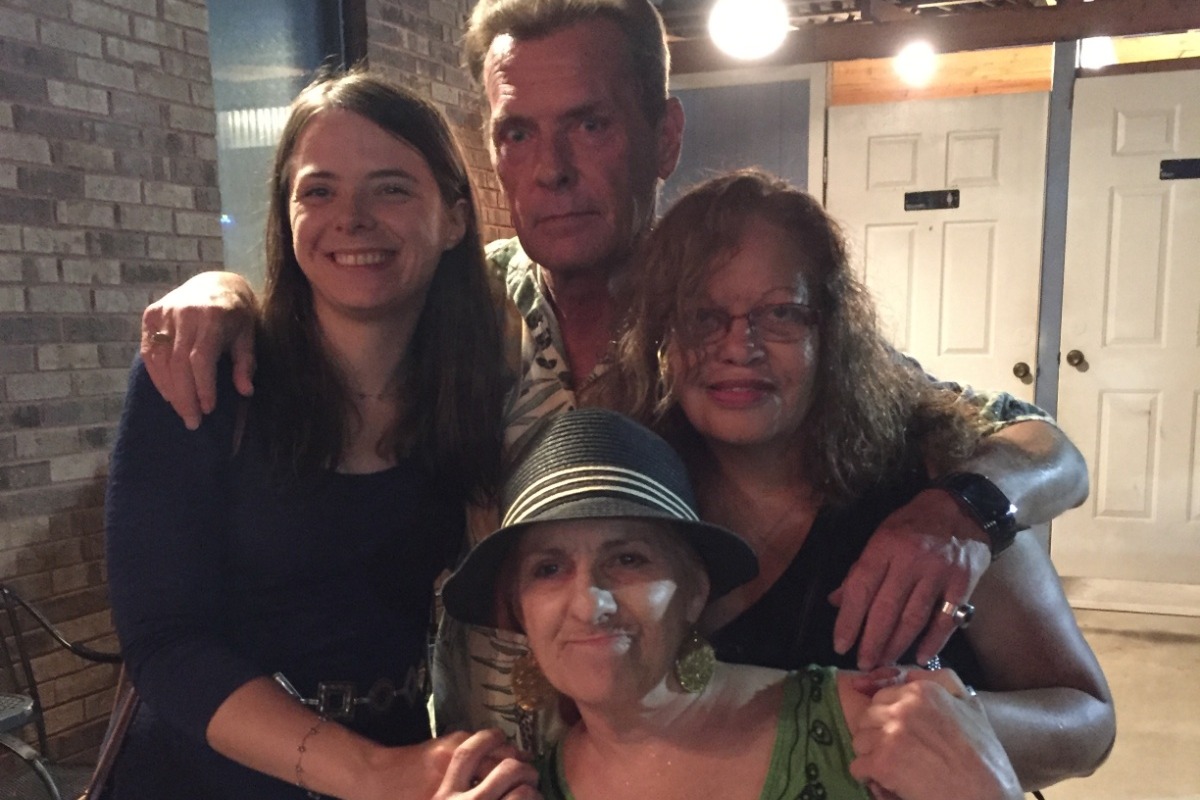 Photo: The last time I saw my mother, we went out dancing with some of her friends. 
Since my mother's death was an unexpected event, there was very little that was done in order to plan for her final memorial or funeral expenses. With enormous expenses related to health issues regarding a myriad of disabilities, she was unable to save any money towards her future endeavors (either in life, or in death). 
As her only child, I am now solely faced with all expenses to ensure that Jane is provided the memorial service that she deserves. Although I plan for the memorial to be a modest one (as that's what I believe she would have wanted), even the most modest of services are costly. From cremation costs, to reserving the funeral home, to putting an obituary in the paper, all of these tasks rest upon my shoulders. 
Photo: Mom and I on Christmas morning, last year. 
So this is where I step outside my comfort zone, and implore any who read this message to re-consider any personal gifts of condolences to be redirected to this fund. Doing so will not only warm my heart, but will ease my financial burden for honoring my mother's memory through a modest but lovely service. 
If you are unable to give, I completely understand, and I welcome your condolences in any way that you wish to give them. I am eager to hear from all who have been touched by Jane's love, and eager to listen to any stories or anecdotes that her loved ones can provide.
I plan to conduct the memorial service in the fall (late September/early October) at a facility in Greene County, New York. The date and time is to be announced in the coming weeks. 
Sincerely,
Josephine ("Josie") Hubbard