James Forni "VINCERO" Memorial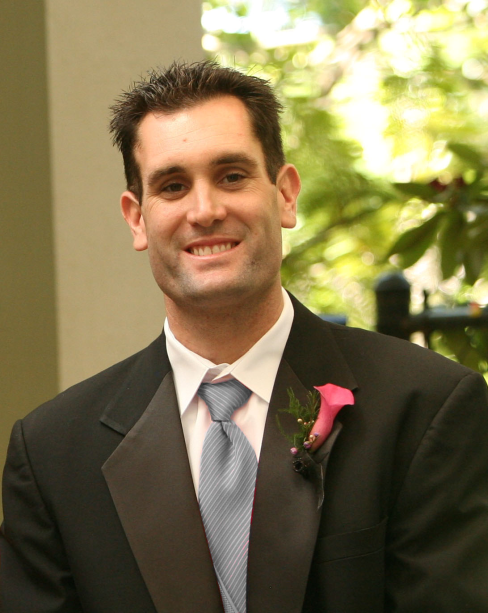 James Norman Forni                    
                      April 30th, 1979 – June 28th, 2015
On October 24th, 2015, Norcal CrossFit will be hosting the Vincero WOD-athon - a community event and fundraiser to celebrate the life of James Norman Forni who lost his life to melanoma cancer on June 28th, 2015. The event will be held at NorCal Crossfit Santa Clara and 100% of all proceeds will benefit Casa Grande High School. James taught, coached basketball, andput his heart and and soul into the students and peers he worked with.
James Forni's mantra throughout his eight year battle was "vincero", signifying "I will win" in Italian. His positive attitude truly embodied the fighting spirit of Vincero! Stuart Scott stated, "When you die, it does not mean that you lose to cancer. You beat cancer by how you live, why you live, and the manner in which you live." James was living these words long before Mr. Scott's acceptance speech at the ESPY'S. James in fact won his
battle by how he chose to live, never letting the disease break his spirit. James's simple acts of kindness and his infectious smile will never be forgotten for all those who knew him. He made this world a better place. To many he is a hero and he will continue to inspire us to live life to the fullest.
The event on October 24th is a day of celebration for the principles James embodied and his courageous spirit, "vincero". We will be hosting a workout
designed and dedicated to James, a free BBQ for all who compete and spectate,  games with prizes from our generous sponsors - Reebok, Progenex, and RPM Ropes, and even a jumpy house for kids! In order
to sign up, click the link below, sign up with a donation dollar of your choosing. In conjunction with the base donation, teams can get pledges from their family and friends who will donate a certain denomination of money per rounds completed of the workout - just like a jog-athon! This event is not limited to CrossFitters, as cancer and it's devastating effects reach many people. Please come and participate in a commemorative celebration with proceeds going fully towards James' passion - our future generations.
To register for the event please do so here https://www.wodrocket.com/index.php/competitions/find-events/james-fornia-memorial-wod-a-thon


Organizer and beneficiary