James McNeil Memorial Fund
My beloved brother in law James McNeil died suddenly of a heart attack on March 8, leaving my sister Shannon and their four-year-old son Sullivan utterly bewildered and shattered. In the days immediately after James died, the two things that people talked about most were his love for Sullivan and Shannon, and his humor.
Thankfully James' humor lives on in Sullivan, and to say that James and Sullivan were the best of friends is not exaggerating even one small bit. These guys were inseparable. To watch James with Sullivan and Shannon was to see a man deeply and completely in love with life. James spent every moment of his free time with Sullivan and Shannon and went to extraordinary lengths to make sure Sullivan's days were full of laughter, love and all the other good and wonderful things a four year old boy needs in life. Take, for instance, the time that James turned the entire bottom floor of their home into a life-sized board game for Sullivan. Or, the impromptu piñata he made one Christmas day out of a Kleenex box filled with Christmas candy. Or, something we witnessed time and time again: the way that James paid such careful attention to Sullivan that he could catch him just on the verge of tears and turn him towards finding some new and fun adventure in any moment.
In the midst of their shock and grief at the loss of their wonderful husband and dad, Shannon and Sullivan are only now beginning to understand the financial hardship that accompanies this tragedy. With James dying so suddenly, Shannon and Sullivan are now faced with limited financial means. With no life insurance policy to draw on and a household with only one income now, Shannon is struggling to figure out how best to provide for Sullivan. This is an immediate need as they try to figure out how to meet funeral and daily living expenses, as well as an ongoing need as Sullivan is not even in kindergarten yet and needs child care for the foreseeable future. No amount is too small, and we are eternally grateful to all who will consider helping this young family that is completely devastated by this tragic loss.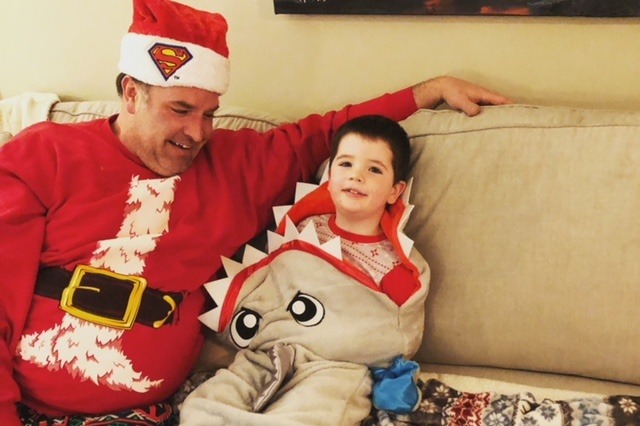 Organizer and beneficiary
Erin Collins
Organizer
Franklin, MA
Shannon Mcneil
Beneficiary