Help us create Africa's first no-profit record label to produce formerly and currently incarcerated musicians as a means of social reintegration.
 Jail Time Records is the result of a project started in 2018 in the Central Prison of Douala, Cameroon. After succeeding in creating what is the first permanent recording studio inside an African prison, Jail Time Records has become a collective of musicians, music producers and film makers from inside and outside the prison that produce the music of detainees and ex-detainees from Cameroon's toughest prison. It has the scope of scouting and promoting talent while helping social reintegration and changing society's perception of imprisonment. It is seen as a means to give a voice to a part of society that is highly unrepresented.
The aim of the project is to create a label that constantly releases high quality musical and video content and to expand our mission from Cameroon to other prisons in Africa, bringing a fresh, raw and original contribution to music, culture and society.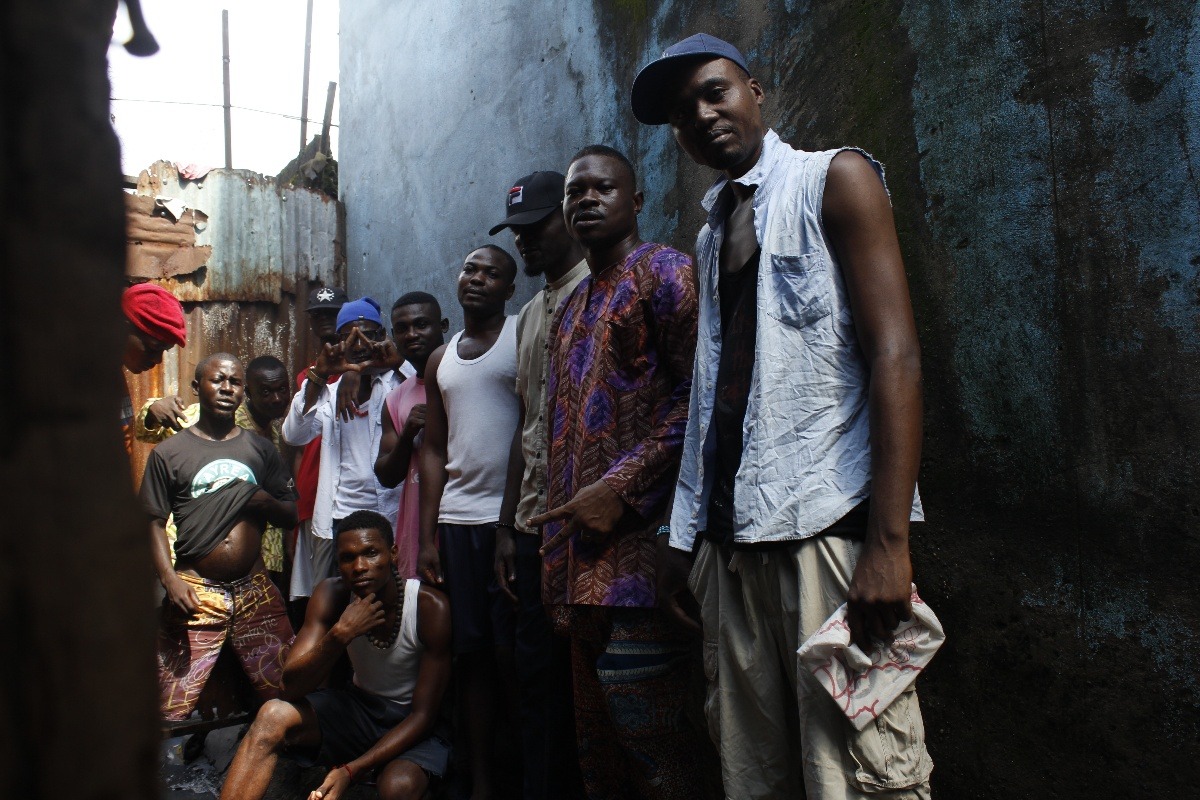 Jail Time Records was born from a project started by artist and video-maker Dione Roach in the central prison of Douala in July 2018. While she volunteered with the Italian NGO COE, teaching art to prisoners, she came across a large number of extremely talented rappers and singers. These artists' passion, talent and commitment to music was in such stark contrast with the bleak reality of the prison that it inspired Dione to start a project to record an album and build a recording studio inside the prison. This was the beginning of our journey, and since then we have achieved many things: the studio was completed in October 2018 thanks to the financial aid of COE.
Dione Roach, helped by a team of volunteers, created a program that scouted musical talents inside the prison and provided workshops and training in singing, song-writing and sound-engineering, with constant individual and group mentoring.
Since then, we have recorded hundreds of songs by about 40 artists, ranging from rap, hip-hop, pop, and afro-sound to traditional music.  The artists are extremely committed to the project and many of them meet every day to rehearse and freestyle. They have a strong faith that through music they are changing their lives, both by making prison time productive and meaningful, as well as by maintaining hope for the life that awaits them outside.
Dione Roach is now managing the project independently and is working remotely side by side with sound engineer and producer Vidou H that runs the studio from inside the prison and manages all recordings. Since finishing her volunteering programme she has travelled back to Cameroon once by her own means to follow the project and recently spent four months there working with the musicians and creating audio-visual content that will be released soon. Various producers and video makers from Cameroon and abroad have contributed to the project by producing songs and beats, by filming and editing some music videos, and by donating material.  We released a video clip shot inside the prison in January 2019 and three more are about to be released. The first album of the project, Jail Time Vol.1, a compilation of 15 songs by different artists, will also be released before long. Our program is to keep releasing an EP every six months while working on the solo albums of  the most serious and talented artists, to start working recording incarcerated women and to create similar projects in other prisons in Cameroon and in Africa. The label is meant to be an online platform to promote these musicians and reach vast audiences at an international level.
We are now in need of funds to support the project in this crucial moment and to help make it sustainable. Up until now we have been personally investing in the project, but to continue running it and expanding it we really need to find additional funds. Funds raised through the crowdfunding campaign will cover the costs of studio equipment that will serve both inside the prison as well as outside it, being used to record formerly incarcerated artists, and will be transported to be employed as a temporary recording studio when we bring the project to other countries.
This shall consist of a high performance laptop, a microphone, studio monitors, studio head-phones, 5 USB headphones that will be lent to artists in prison, for a week at the time, to allow them to work more productively on their music,  jacks, hard-drives, sound-proofing material, a video camera and a stabiliser.
We shall then need funds for the registration fee to SASEM, the French artist copyright society, for each artist we produce (we have already 38 artists and each registration fee costs € 154! and JTR will have to register as an Editor for € 500 ), transport costs to cover the next work trip to Cameroon for the project manager, who will spend about six months between Cameroon and the Democratic Republic of Congo developing the project.
The funds shall have to cover also expenses tied to the specific training of prisoners (sound-engineering) and for the various interventions of external personnel (sound engineers, producers, graphic designers), legal costs necessary for setting up as a no-profit society as well for a consultant to overlook legal activities ties to the musical industry, and in particular expenses tied to getting professional help in grant and application writing.
All donors will receive a downloadable version of our first album Jail Time Records Vol.1 as soon as it is released.
Why is working with prisoners so important for us?
Cameroon is dealing with mass incarceration issues: a simple thing, such as being found without an ID card, can lead to detention.  Most of the people currently in jail have been imprisoned for petty crimes, which are usually the result of lack of employment and education.
All artists we work with are well aware of the impact their words can have, in particular on young people outside the prison, and their aim is often to encourage these youngsters to not commit mistakes similar to the ones that had led to the artists' incarceration. It is difficult to find work in Cameroon, and corruption is so rampant that one is often expected to pay a bribe to get a job, so many young people just hang around, famished and bored, and there is a very high rate of micro-criminality. The detainees' songs often aim to promote transformation in their own lives and in those of their peers living outside, by using a language of non-violent communication that all young people can understand and unite with. We strongly believe that music can be a life-changing experience for these men and also that their voice can add positive value to society.  In addition, the public will be sensitized through music to the importance of social acceptance of ex-offenders, and of their social reintegration as a tool to combat recidivism.
Prison art and education programs in fact have been shown to contribute to inmates' self-development through improving their motivation, as well as social and life skills. Art teaches those incarcerated how to work with a focused discipline, building confidence and self-esteem. All these qualities provide detainees with the tools to constructively re-enter society and become socially productive and engaged individuals. In fact, detainees that pass through art and music programs show recidivism rates that go from 30 to 40% below average, but in Cameroon and in Africa in general there are almost none such programs, and criminal justice reforms are sorely needed.
The success of this project can lead it to becoming a model for investments in creative entrepreneurship within Cameroon and Africa in general, as well as a booster in the cultural scene providing a fresh and dynamic effort to combat a series of social issues through art.
We have already seen radical changes in the musicians with whom we have been working. This project has brought them a sense of self-confidence, positivity and motivation. 
We now need your help to support this project and make these voices heard.