Jaid'Len's Life With Microcephaly
"Children with special needs hold the key to the pure joy of what life is really all about. Our only mission to unlocking this secret is to open our hearts and minds!"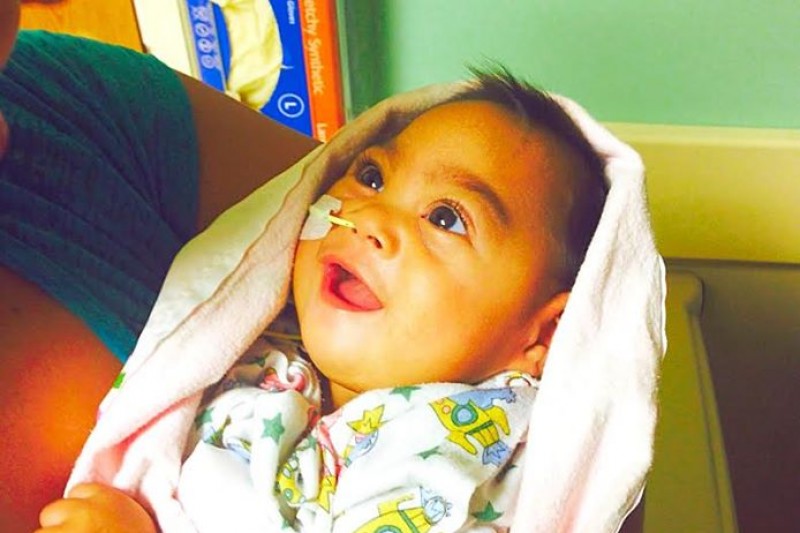 Jaid'Len Ray Kimiko Kealamokihana Cacal
was born second of a set of naturally-conceived
TRIPLETS!!!
While losing her identical sister at 23 weeks gestation due to Twin to Twin Transfusion Syndrome, a disease of the placenta, Jaid'Len suffered a
Perinatal Pediatric Stroke
causing damage to the left frontal lobe of her brain. Born six weeks premature, she spent the first 18 days of her life, along with her healthy, thriving fraternal twin sister, Niah'Lee, in the Neonatal Intensive Care Unit at
Kapi'olani Medical Center for Women & Children
receiving care for breathing difficulties, jaundice, & low birth weight. At just 17 days old, Jaid'Len received an MRI & was diagnosed with
Microcephaly! (A neurodevelopmental disorder which results in a small head & brain; seizures; muscle tone & control issues; limited speech; feeding difficulties; hyperactivity & intellectual disabilities)
Treatment for Microcephaly is symptomatic & supportive.
Along with her Microcephaly, Jaid'Len has battled Pneumonia twice, due to her Pulmonary Aspiration, & also suffers from
Dysphagia (difficulty swallowing), Laryngomalacia (a congenital abnormality leading to airway obstruction), Pulmonary Aspiration, Severe Infant Acid Reflux, Language Delay, Lissencephaly (meaning smooth brain; a cephalic/brain disorder causing developmental delays), Periventricular Leukomalacia (a white-matter brain injury that affects motor control), & Quadriparetic Cerebral Palsy, both Spastic (causing stiffness to all four limbs) & Hypotonic (a permanent head movement disorder).
She has been temporarily placed with a Nasogastric tube (through nose, down throat, into stomach) for feeding, with plans to surgically place a Gastrostomy tube (inserted directly through abdomen to stomach) in the near future. *October 1st 2015 Jaid'Len Ray has successfully been placed with her G-tube for feeding.
This is only the beginning of Jaid'Len Ray's journey! These are just a few of many medical struggles, including numerous surgeries, she will face in her lifetime.
Through it all, Jaid'Len remains a very loving, beautiful little girl with a bright soul. She fills our hearts with happiness each & every day. She has a twinkle in her eye & absolutely adorable dimples that would just melt your heart! With love, care, & support of her family & friends, there is hope & faith that one day, Jaid'Len will thrive & gain her independence!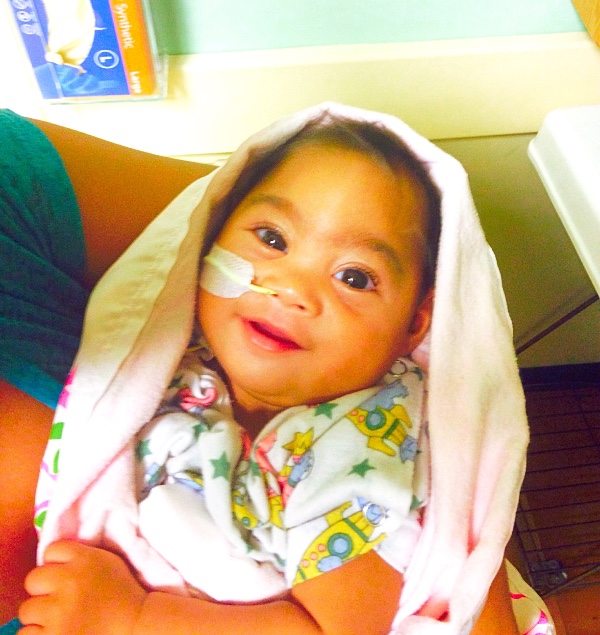 * August 2015 - Jaid'Len Ray at 7 months old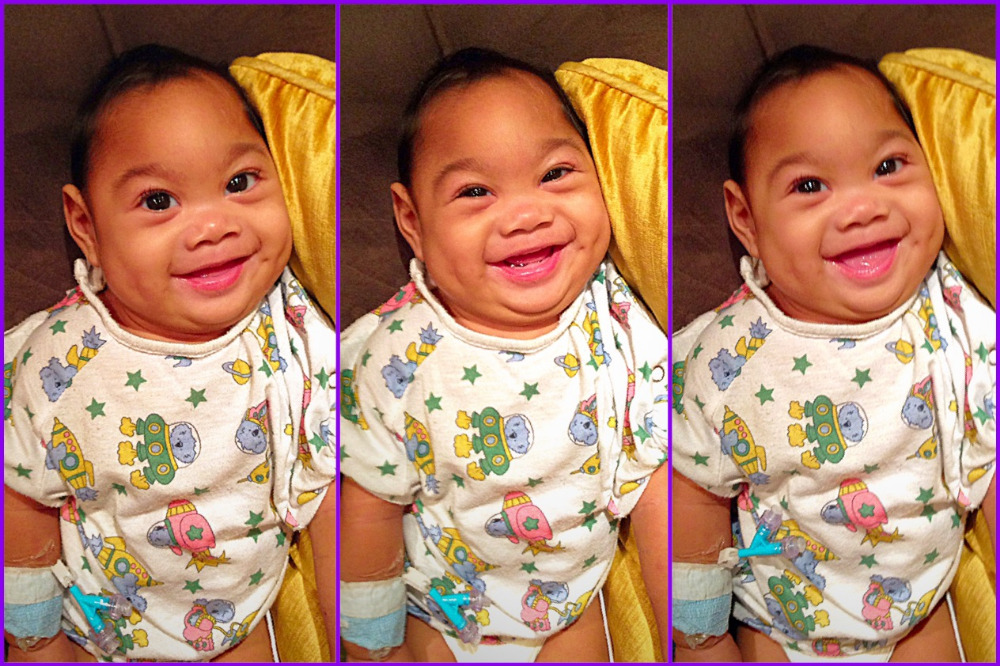 * October 2015 - Jaid'Len Ray at almost 9 months old
In Hawaii, Kapi'olani & Shriner's Hospitals medically offer the best treatment, care, & professional teams of doctors, nurses, & specialists for Jaid'Len's ongoing list of needs. Although it's the best place for her to be, the medical & travel expenses (lodging, airfare, food, & the loss of work for her parents) are an additional financial burden.
From our family to yours, we humbly ask for your prayers, support, & donations in this time of need. Any assistance or monetary donations will make a difference & alleviate the financial stress in providing Jaid'Len with ongoing round-the-clock care, medical & travel expenses for upcoming surgery(ies), as well as therapeutic & adaptive toys for rehabilitation & motor skills development.  All support & prayers are greatly appreciated & will go towards Jaid'Len & her needs!
With great hopes that we'll too have our chance to "pay it forward", we thank you for your time, support, & blessings!

Jaid'Len Cacal's Ohana