Jacob's Kidney Transplant Fund!
  I wanted to first thank everyone for reading this and donating!
      Jacob was first diagnosed December 2015 at the age of 13 with a very rare condition called Granulomatosis with Polyangiitis, or Wegener's for short. It is a condition that that attacks and deteriorates blood vessels in various parts of the body, in Jacob's case it attacked his kidneys. It is not a curable condition, it can only be treated and kept in remission with medications. Jacob is required to use a peritoneal dialysis machine 9 hours per day, and has done so for 6 years. Dialysis is only a temporary fix, and its effectiveness declines over time with many side effects. After years of consults, visits, and traveling to and from Vanderbilt University Hospital, and Cincinnati Children's Hospital he has finally been given the green light for a kidney transplant! As you all can imagine the finances involved with such a procedure are extensive. When a donor is found he and a his mother Debra (My better half) will be required to live in Cincinnati for upwards of 3 months. She will have to take 3 months of unpaid FMLA, and will likely have to provide her own housing, transportation, fuel and food during that period, not to mention the astronomical medical bills that will stay with him life long. With all that being said let's all come together and give them one less thing to worry about. 
  ***Jacob is also a 0+ blood type and still in need of a Kidney Donor***. If you have any questions about Jacob please reach out anytime. I can't wait to see what we can make happen!
      With much gratitude and appreciation,
          -Nathanael Cumbow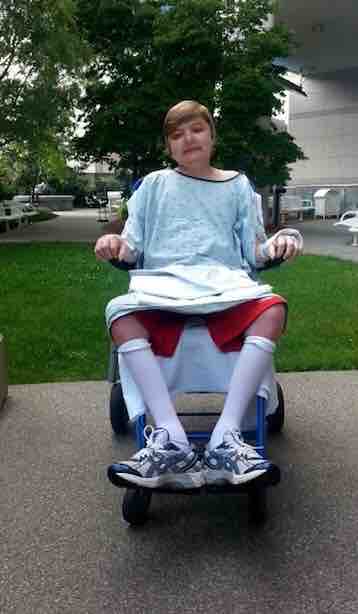 Fundraising team: Fundraising team (4)
Nathanael Cumbow
Organizer
Raised $2,391 from 23 donations
Kingsport, TN
Calee Hill
Team member
Raised $190 from 4 donations
Brandon De La Vega
Team member
Cassidy Dirickson
Team member
This team raised $1,980 from 28 other donations.