HI Hopes for Jackson!
For those of you who don't know me, I'm affectionately known to my nieces and nephews as "Animal", an adorable attempt by my youngest niece to say Aunt Emily. It is a name I am honored to have. I take my role as Animal very seriously; I love and protect my nieces and nephews as if they are my own children.  I love my family dearly! So I am sharing this with you all becuase I have HI Hopes that we can all come together. We can help Jackson - which is incredibly hard to believe given his incredibly rare condition of hyperinsulinism. Here's more about his story...
Jackson was found unresponsive at 4 months old in August, 2016, and after rushing him to a local hospital and being misdiagnosed, they finally landed on the door step of Texas Children's Hospital (TCH). The family stayed at TCH for three weeks as doctors and specialists worked tirelessly to diagnose and treat his persistent hypoglycemia. When they arrived, Jackson was on the verge of a hypoglycemic coma. When you have a baby you think of all of the possibilities, all of the excitement and firsts that come with a new life. You never anticipate a life threatening disease coming out of nowhere and taking over your lives. Since August, Jackson has been hospitalized nine times and has spent nearly two months laying in hospital beds, being hooked up to machines, and poked THOUSANDS of times.  
Because he has recently become unstable, they are now discussing another long term hospitalization as they run more tests. Despite all that he's been through, he persists. Jackson is an amazing kid, his smile so infectious, hair that most men and women would kill for, the most beautiful laugh, great sense of humor, and the heart of a warrior. I know Renee, Alan, and Faith wouldn't trade a single day of their life with Jackson for anything. He teaches all of us that children are often not given the credit that they deserve, they are strong, resilient, and even in the worst of times, they show love and still find reasons to smile. A smile that we pray lasts until he is a very old man, having lived a full and happy life. 
Jackson's story is new and different to our family... and our family needs help! It is never easy to ask for help, esecially when those now asking for help are usually the first to offer help. The family has some immediate needs, as well as a larger goal of support.
We have already been blessed by many: hospital visits, meal trains, prayers, time, shoulders to cry on...
There are so many things I've learned as Animal, so many assumptions proven wrong. Sure, we can all think of the astronomical hospital costs... but I never considered the additional costs: parking, food, special medical grade adhesive remover, and the absurd amount of medications and treatments NOT covered by insurance. 
The family wants, so badly, to be able to carry the financial burden on their own. So many people have used online, we originally hoped to host a golf tournament to benefit Jackson... but with everything consistently changing with him, and the tremendous amount of time dedicated to his care, it has been hard to devote the time needed. For Renee and Alan, aside from working full-time (when Jackson's health allows) and being a parents and partners, they are working at being a Hyperinsulinism / rare disease advocates. Renee running a Facebook page, an Etsy shop to raise funds and donate to
CHI
, becoming a parent-advocate at Texas Children's Hospital, and a running blog (www.wehavehihopes.com).  Jackson definitely has the most dedicated, passionate, advocate family supporting him.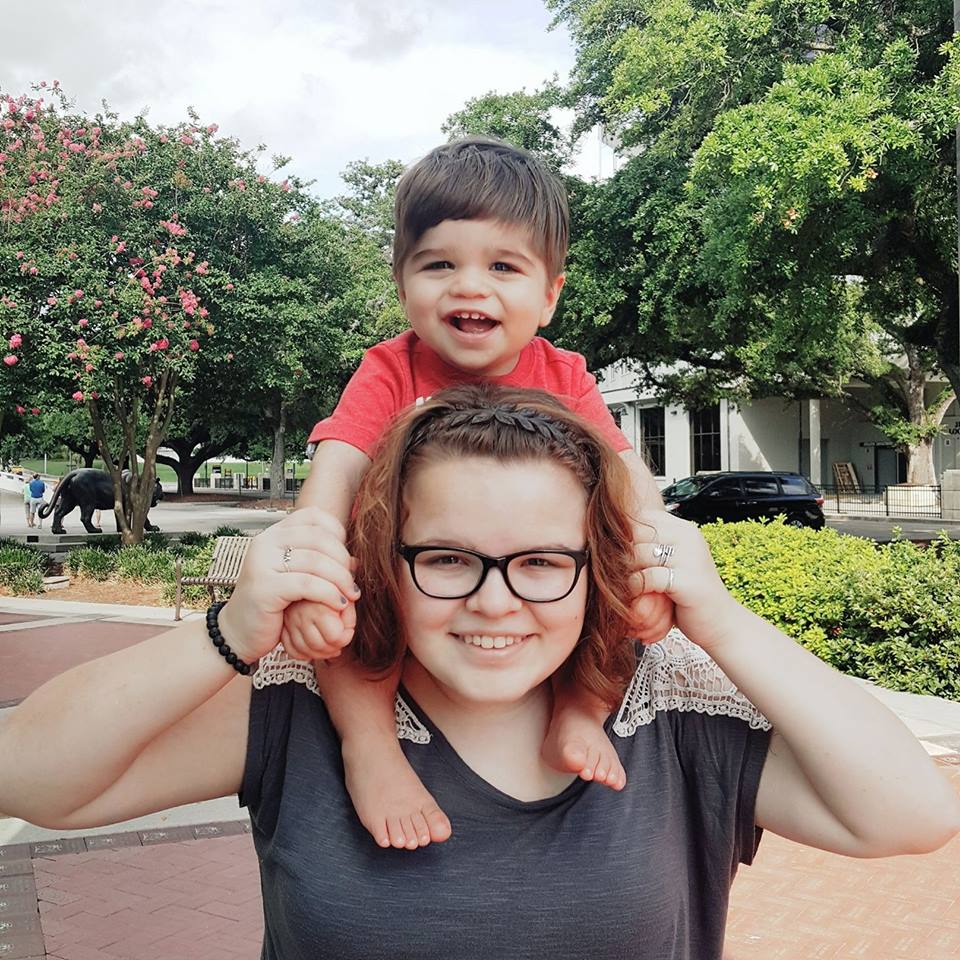 As a result of the dedication and partnership with TCH and CHI, Renee has been invited to a prestigious and truly once in a lifetime event. They'd love to attend this year's Congenital Hyperinsulinism Family Conference in New Jersey, July 14-16.  This will give them an opportunity to meet other families living with HI and have real conversations with some of the best doctors and scientists from around the world. Learning what the future holds and medical advancements for those living with Hyperinsulinism... All of these doctors in one room, no prior approval from insurance companies needed, no deductibles or copays, just people all working towards treating and curing HI. These conferences are held all over the world and next year, or the year after, may be too far away to attend.
Let's make sure they get there while it's being hosted in the United States and get their family in front of these individuals that are working towards making Jackson's life better! Renee will be front and center as an advocate, sharing her story and trials as a parent of a child with HI. Jackson will also be front and center, capturing the hearts and attention of every HI specialist in the world! 
This trip will cost the family approximately $2,200.
First goal: $2,200, needed as soon as possible to secure air travel for July 14-16!
The second need is assistance with medical bills. Premiums, deductibles, and maximum out of pocket expenses have obviously added up. Maximum out of pocket expenses have added up to $11,000 alone in the last 14 months. This doesn't include all of the other expenses that aren't covered. For instance, they have spent well over $600 in hospital parking alone. Then you have traveling to meet with doctors as far away as Dallas, hotel, gas, over the counter medications and specialty items, food while in the hospital, and all of the other things that the insurance company has denied and deemed "not medically necessary".  When Jackson spit out his medication a few times and they didn't have enough for the remaining doses, insurance denied the refill because it was too early. They had to pay out of pocket and even with a coupon, they were charged  $310 for a 10 day supply. Without that coupon it would have been almost $700. This is medicine that he needs to live. 
Even if you are unable to help financially today, we hope you take something from this family's story of strength, humbleness, and love. This is all for Jackson... he's already given the world so much with his pure heart, contagious laughter, and amazing strength.
Thank you for reading! Thank you for the continued prayers and support!
With Love and Gratitude 
Animal & The Birkelbach Family

Organizer and beneficiary