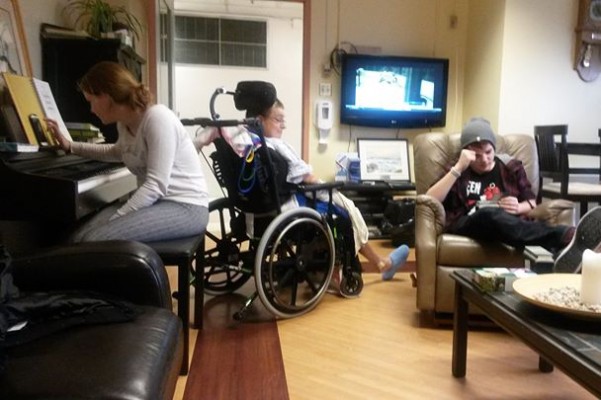 Peter King was a devoted father,  a beautiful, generous man, always full of love and joy loved by everybody in the Coast Guard and surely his community. As a Rescue Specialist and a crew member he gave us everything and now is the time to pay it forward to his children. 

Janet Farrell is caring for her brother, Peter King's kids, David(15) and Elinor(14) King. Peter passed away from Cancer March 2014.  As of Sept 30, 2014 his wife Anne King (the children's mother) is in hsoptial with cancer in the palliative care unit.

 I am his sister Janet and it is my hope to raise his children as he would have loved them to be raised. Peter lived and breathed for his children as anyone who met him would know. As of now their Mother Anne has only weeks or months to live.
 
Thank You ,
and God Bless.

CCGS Louis S. St-Laurent Shift B
Organizer
Janet Farrell
Organizer
Halifax, NS